Roger Federer ended his IPTL campaign by sealing victory for UAE Royals
Last Updated: 19/12/15 3:38pm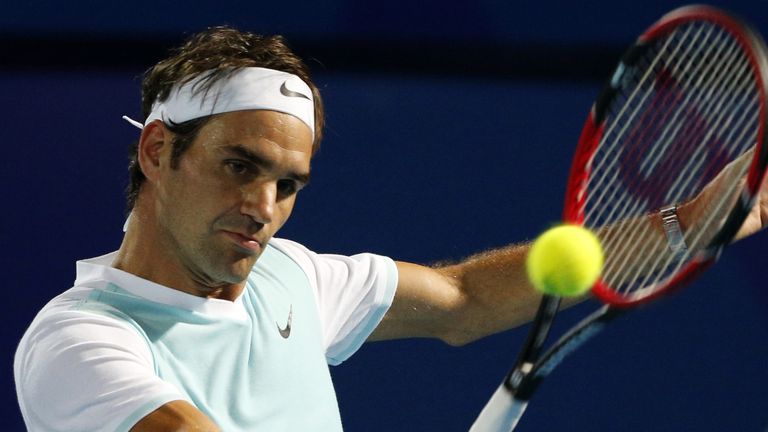 Roger Federer guided the UAE Royals to victory over Singapore Slammers in his final match in this year's International Premier Tennis League.
The world No 3 faced fellow Swiss player Stan Wawrinka in the decisive singles set and claimed a 6-4 win to complete a narrow 27-23 win for the Royals.
Federer, who had earlier secured a win with Daniel Nestor in the doubles set, was glad to end his long-wait for a first victory in the tournament.
"I had a great time in the IPTL last year, and that's why I'm back," he told the IPTL's official website.
"It's a great format, the team atmosphere is great. It's nice that even if you lose, they don't let you go down in a hole.
 "It's nice to know that even if you lose, you have a strong bench out there. 
"It's my first time here in Singapore. The crowd was fantastic tonight. It's nice that they came out to support me tonight, and I'm happy to be able to win here, having lost seven of my opening sets in a row this IPTL season!"
The IPTL concludes in Singapore on Sunday, live from midday on Sky Sports 5 HD at 8am, or watch without a contract on NOW TV.