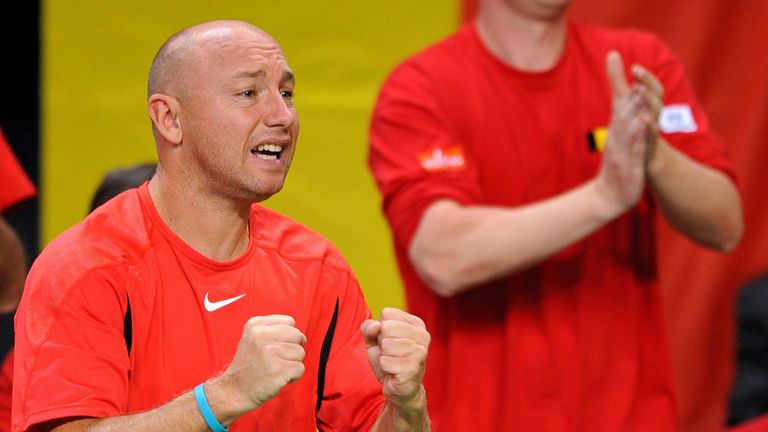 British tennis has been paying its respects to Julien Hoferlin following the coach's death from cancer on Friday at the age of 49.
Belgian Hoferlin, a former Belgium Davis Cup captain, was employed by the Lawn Tennis Association up to 2014, working with both Dan Evans and Oli Golding during his six years at British tennis' governing body.
After leaving the LTA, Hoferlin coached both Maryna Zanevska and Steve Darcis and was a consultant to the Royal Belgian Tennis Federation.
Hoferlin previously captained his nation's Davis Cup team between 2006 and 2008.
The LTA said on Twitter: "We are deeply saddened by the tragic news that Julien Hoferlin has passed away. Julien was a hugely popular friend of the British Tennis and an inspirational coach to many players.
"Above all, a true gentlemen and joy to be around. He will be greatly missed by many. Our thoughts are with his family and friends."
Hoferlin underwent surgery in November to remove a brain tumour and was in hospital when Britain played Belgium in the final of the Davis Cup.
Belgian public broadcaster RTBF reported that he died on Friday morning.
Evans tweeted a picture of Hoferlin from his time working with the British David Cup team along with the words: "This picture says it all always laughing and joking. Life is too short. This is how I'll remember you mate."
Darcis, with whom Hoferlin was working when he was diagnosed, wrote on Twitter: "A coach...a friend...and much more. We will miss you juju."