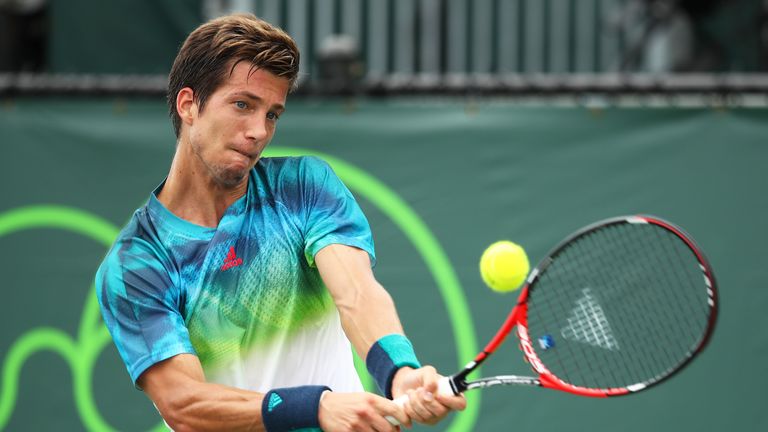 Aljaz Bedene says his struggles on court this season, and some physical ills, are all down to his failed bid to become qualified for Great Britain's Davis Cup team.
The British No 2 fell foul of a rule brought in at the start of 2015 barring players from competing for two different countries.
Because he had already played three dead rubbers for his native Slovenia, Bedene is currently unable to play for Britain, where he has lived since 2008, in either Davis Cup or the Olympics.
The 26-year-old has struggled this season, winning just six of his 17 tour-level matches, and he cites the stress of his off-court battle as a major factor ahead of his clash with Gerald Melzer in the first round of the French Open.
Bedene has twice had to retire from matches in 2016, and he said: "It was just a mental thing.
"All the disappointment, I felt it not only in my wrist but everywhere. It wasn't easy. When you can't sleep, when you're worried about something as important as this, everything comes to the body, especially with me.
"Even in Miami, I had to retire. I don't like to retire, but it was difficult. I'm okay now. I've done a lot of work on the court, which I think is important.
"Confidence is the issue now and it has a lot to do with this thing. I think I will be confident in a few weeks because I am playing well."
The Miami Open was the first tournament Bedene played after learning his latest appeal had been unsuccessful.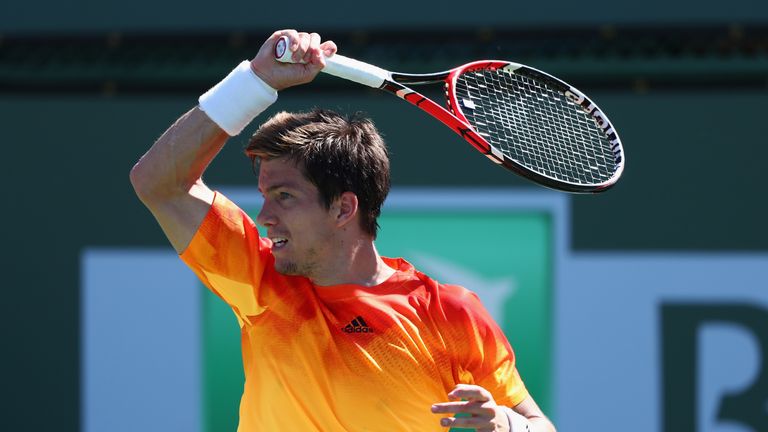 He had to get up in the middle of the night to state his case over Skype to the International Tennis Federation board, hours before he was due to play in the final of a tournament in the United States. He lost 6-1 6-1.
The Lawn Tennis Association has supported Bedene throughout the process and lawyer Stephen Farrow is currently investigating whether any other avenue offers a realistic prospect of success.
Bedene's case centres on the fact he was already applying for his British passport when the rule change was announced and was unable to speed the process up. Appealing to the Court of Arbitration for Sport would be an option, but it is an expensive one.
Bedene said: "I'm still hoping it will go through. I'm quite nervous about whether this is the end or not.
"I got a text last week from Stephen Farrow. He said it's quite difficult, but he'll get me the news either this week or next week. He is still hopeful something can be done.
"He has been really helpful. Without him, it would be tough. The LTA and himself are doing a great job. If someone can do something about it, I think it's him."