Jamie Delgado expects Andy Murray to play Brisbane International after hip injury
"We believe that he'll get back to his best - 100 per cent"
By Raz Mirza at The O2
Last Updated: 16/11/17 12:03pm
Andy Murray's coach Jamie Delgado says he expects the former world No 1 to play at the Brisbane International, which starts on New Year's Eve.
Murray has had no adverse reaction to his recent charity game against Roger Federer and assistant coach Jamie Delgado is confident he will be able to get back to his best after a hip injury brought an early end to his season.
The Scot has been out of action with a hip injury since losing to Sam Querrey in the Wimbledon semi-finals, but is targeting a return to competitive action with a view to competing at the Australian Open.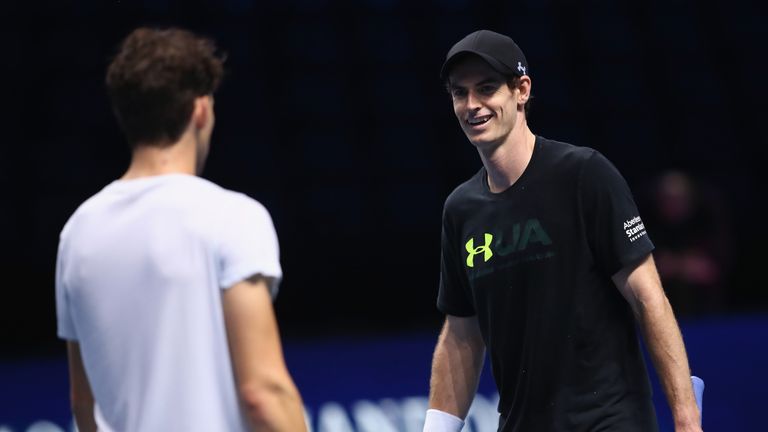 And Delgado confirmed that he expects the 30-year-old to play at the warm-up event in Brisbane.
"He's been working very hard in his rehab and his practice," Delgado told Sky Sports' Raz Mirza. "For sure, that's the goal [to play in Brisbane], and we believe that he'll get back to his best - 100 per cent.
"He's improving all the time which is all you can ask at this stage and obviously he will start to play matches, he'll improve once he starts doing that as well."
And asked whether Murray will be in Brisbane, Delgado replied: "Yes".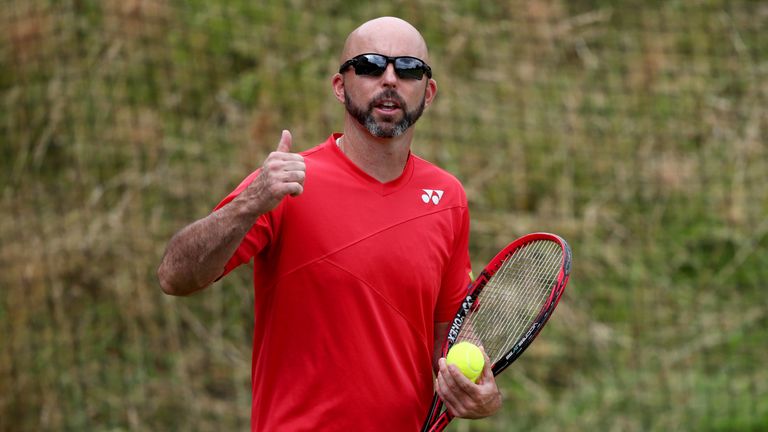 We are very confident and hopeful that he will be back to his best
Jamie Delgado
Murray has plummeted to 16th in the rankings - his lowest position for nine years - but Delgado has been impressed with his progression.
"He played the exhibition last week in Scotland with Federer, that was good," Delgado told Sky Sports on Tuesday. "That was the first time [since losing to Querrey in the quarter-finals at Wimbledon four months ago] that he had played against anyone at that level.
"His body recovered well after that. Then a few days later we came down here to practise with [Dominic] Thiem. That was a progression as well. He enjoyed it.
"It was great to be back here and see all the guys again and also to give him the feel of coming to a tennis event. He hasn't been to one for a few months. [He is] missing that a lot. He will need that, practising with those guys over the next couple of months to get him ready for next year.
"The plan is to start in Brisbane in the first week of the year and then there is a week's gap between that and the Australian Open. We are in the process now of getting ready for a few weeks and try to get a pre-season block together, try and get some good players to practise with and pick up that level and get ready for Australia.
"We are very confident and hopeful that he will be back to his best."
The season-ending extravaganza ATP Finals ends another memorable year which will be covered via our website www.skysports.com/tennis with live blogs, reports, reaction and expert analysis as the season reaches its climax.
On the move? Head to our app for mobile devices and iPad, or follow our Twitter account @SkySportsTennis to join in the conversation. Who will win the World Tour Finals this year? Have your say...