Novak Djokovic says Roger Federer and Rafael Nadal are favourites for Australian Open title
"Considering the year they had, Roger and Rafa are the two biggest favourites to look at"
By Raz Mirza
Last Updated: 24/05/18 2:27pm
Returning Novak Djokovic insists defending champion Roger Federer and world No 1 Rafael Nadal are favourites to land the Australian Open title.
Six-time Melbourne champion Djokovic has not played a competitive match since retiring during his Wimbledon quarter-final against Tomas Berdych last July.
Djokovic is seeded 14th and will be coming off just a couple of exhibition matches to prepare for his first-round encounter against Donald Young. He is also in the same quarter as Alexander Zverev, Dominic Thiem and 2014 champion Stan Wawrinka.
They're all in the same half of the draw as Federer, who last year returned from an extended injury time out to beat Nadal in a thrilling final.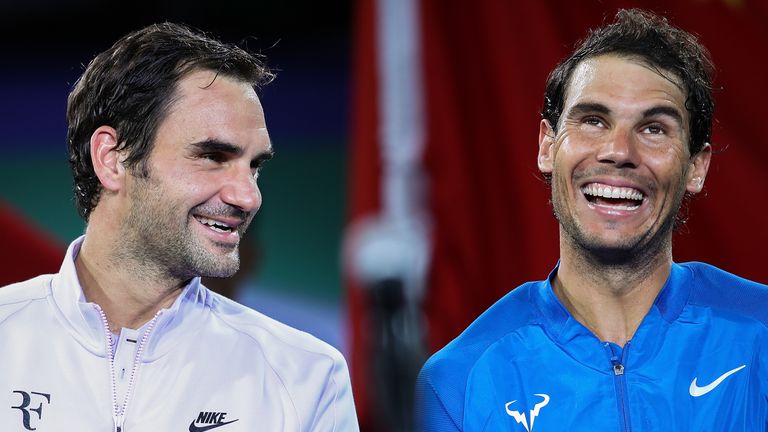 Djokovic insists the top two seeds will be the players to beat once again, but says home hope Nick Kyrgios could be a dark horse for the title.
"Considering the year they had, Roger and Rafa are the two biggest favourites to look at, but the tournament is still open," said the Serb.
"Nick Kyrgios is in great form and is the home favourite. Obviously all the Australian get great support here.
"Anything can happen. Every player is here with all his heart and energy trying to do his best."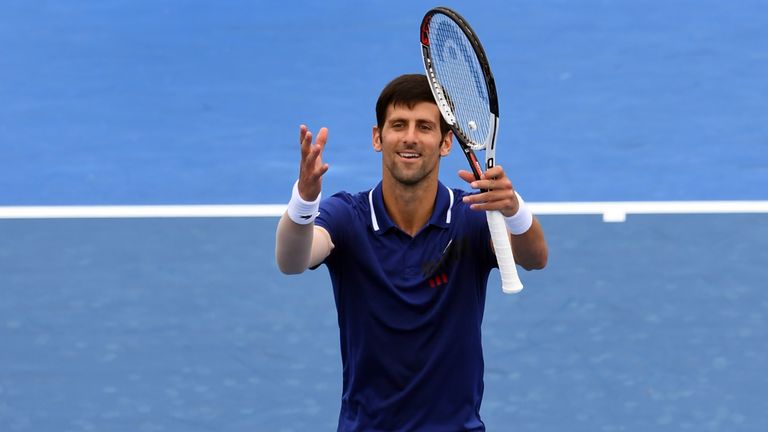 It's been six months and I've missed it a lot.
Novak Djokovic
Doubt was cast over whether Djokovic would be fit to play in the tournament, which starts on Monday, when he withdrew from warm-up events in Abu Dhabi and Doha after feeling pain in his elbow.
But the 30-year-old, who has been wearing a compression sleeve on his right arm, declared himself happy after beating Dominic Thiem 6-1 6-4 at the Kooyong Classic.
"I'm very excited to be back in play and to experience some competitive match play," he said. "Although it was not official, I got to play world No 5 Dominic Thiem. It was a great challenge, a great test for me to see where I am, see where my game is at.
"It's been six months and I've missed it a lot. I've put a lot of hours into practice sessions and playing practice sets in the last week which has paid off. I'm still looking to improve certain aspects of my game before the Open starts and hopefully I'll be 100 per cent ready."
He later told reporters: "I still know what I'm capable of and I believe in my own abilities to win against the best players in the world.
"I know that if I get myself to the desired level of performance - mental and physical - that I can actually have a good chance to go far in the tournament."
Meanwhile, Nadal says he is ready to play his first competitive match of 2018 after pulling out of the ATP Finals in London and then skipping warm-up events in the lead up to Melbourne.
"Is the first time I am here without playing an official match," Nadal said. "But I feel good. I really hope to be ready. I feel myself more or less playing well."
Nadal's career has regularly been disrupted by injuries, but he sees a need for a more thorough examination of the tennis schedule after the latest spate of injuries.
"There are too many injuries on the tour. I am not the one to say, but somebody has to look about what's going on," he said. "When something is happening, you need to analyse why."