Former Wimbledon semi-finalist Tim Henman runs the rule over the top contenders at the All England Club this year.
Defending champion Novak Djokovic starts as the favourite but will face strong competition from the likes of Andy Murray and Roger Federer, who are on the other side of the draw.
Slazenger ambassador Henman also thinks Stan Wawrinka could be a threat and is not writing off 10th seed Rafael Nadal despite his disappointing year...
Novak Djokovic
HENMAN SAYS: He's the favourite going in and he's the No 1 player in the world for a reason. He has only lost one really big match this year at the French Open and when you reflect on Wawrinka's performance it was incredible the way he played, so Djokovic is the favourite but I think Murray and Federer are a pretty close joint-second.
The draw means that he will have to be on his game from the word go as his first-round opponent Philipp Kohlschreiber is an experienced campaigner, but on the other side of the coin you would have to say it would be a huge surprise if Djokovic didn't get through the first couple of rounds. It will focus his mind and I am sure on Monday he will be ready and raring to go.
Andy Murray
HENMAN SAYS: His game is better than it has ever been right now, he has played fantastic tennis for the last six months, having won Queen's his preparation has been spot on but that doesn't guarantee him anything.
Wimbledon was an environment that I thrived in and played some of my best tennis at because I was able to concentrate on the things that I could control like preparation and performance.
That is something Andy has done very well and when you get out on Centre Court when you have got that support behind you and atmosphere it is a huge bonus. It also helps him to have won Wimbledon before.
Roger Federer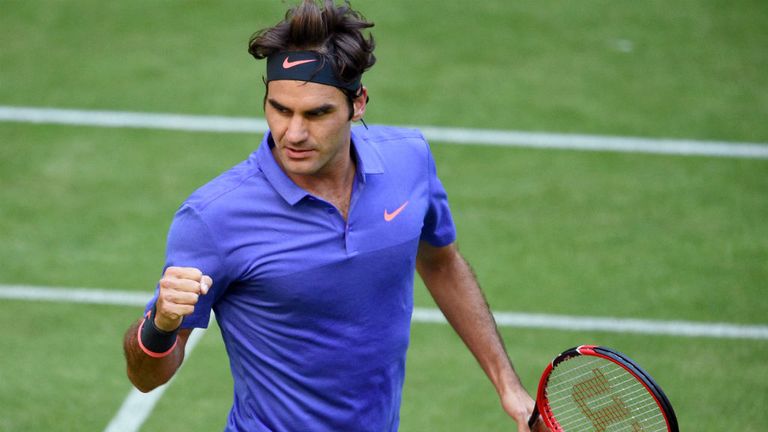 HENMAN SAYS: The other Grand Slams are getting harder and harder for him on different surfaces over five sets but on the grass courts he is still the most aggressive player and grass is the toughest surface to defend on. If he is going to add to his Grand Slam tally then I definitely think it will be at Wimbledon.
I don't think this will be his last chance at Wimbledon either, I think he could be a contender for a good two or three years yet.
Stan Wawrinka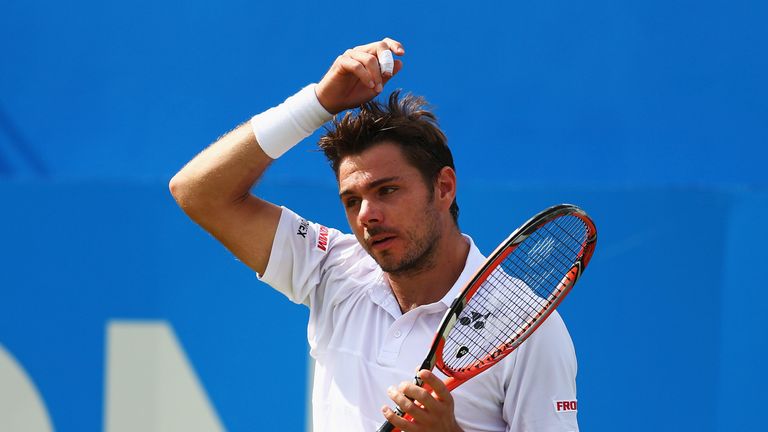 HENMAN SAYS: I think he can contend, he has the firepower, he hits the ball so hard and is so strong off both wings, but the question mark would be his movement. If you can get him on the back foot then that is the area he will struggle.
He has been in the quarter-finals last year and had a tight match against Federer on Centre Court where he was up a set and then it went to a tie-break in the second. I wouldn't write him off but I think his movement is the reason he has not done too well at Wimbledon in the past.
Rafael Nadal
HENMAN SAYS: He has had a dip in form and hasn't been as consistent or confident in his game. He has an interesting section of the draw, if he can get through then he could face Murray in the quarter-finals which would be exciting.
I wouldn't be overly surprised if he didn't make the quarters, he has not been as consistent this year but it's a very dangerous thing to write off any of the 'Big Four' guys like Federer and Nadal who have been so consistent at the biggest events.
He won Stuttgart on grass and he has won here twice. He has improved this year but when you reflect on the heights that he has reached in the past then he has not played as well. He is still only 28 so I won't be writing him off.
Kei Nishikori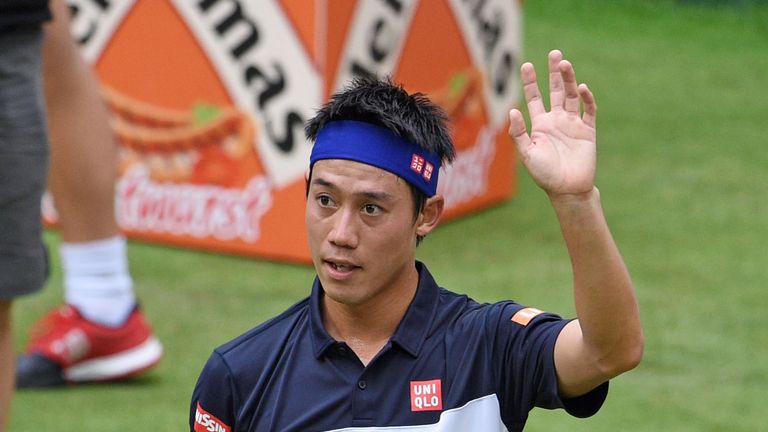 HENMAN SAYS: The world No 5 is a very good player, he is very strong from the baseline and moves well, but he lacks a bit of firepower on his serve and there are others I would put before him. He made the semi-finals at Halle before he had to retire with injury and it will be interesting to see how he can perform.
Outsiders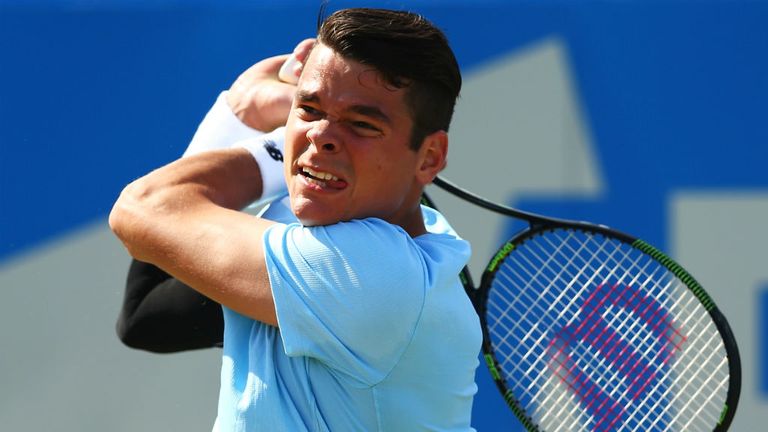 HENMAN SAYS: Milos Raonic has to be up there with such a big serve and having made the semis last year and it will be interesting to see if either Nick Kyrgios and Thanasis Kokkinakis build on their potential. Will we get an upset from someone like Borna Coric, who is 18 and has no real grass court experience? It will be interesting to see how well he can play.
Grigor Dimitrov is still looking to make a big break through at one of the big events while Kyle Edmund has a tough first round draw against Alexandr Dolgopolov, so there is lots to look out for.
Slazenger has been the official tennis ball supplier to The Championships, Wimbledon for 113 years; the longest sporting partnership in history. You can purchase the Official Wimbledon Tennis Ball from www.slazenger.com/