Murray tipped for major win
Goran Ivanisevic and Mats Wilander have backed Andy Murray to finally end his wait for a first grand slam at the upcoming US Open.
Last Updated: 21/08/12 10:51pm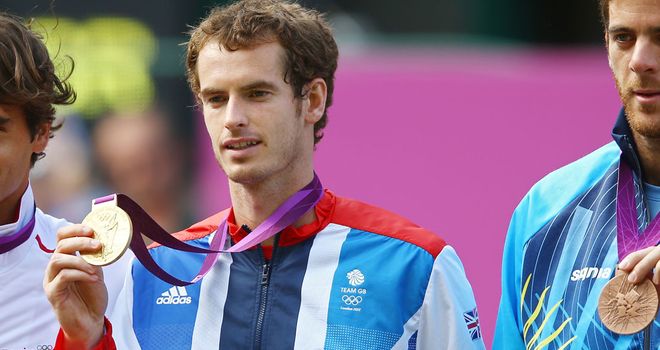 Andy Murray has been backed to finally end his wait for a first grand slam at the upcoming US Open by Goran Ivanisevic and Mats Wilander.
The final major of the year begins in New York on Monday with Murray hoping to add to the Olympic gold medal he won at Wimbledon earlier this month.
Ivanisevic, the 2011 Wimbledon champion, believes the 25-year-old's straight sets rout of Roger Federer in the men's final at London 2012 will have flooded him with self-belief.
"My pick for the US Open is Andy Murray. I'd really like to see him win it - he deserves it," Ivanisevic said.
"He played a really great Olympic Games and this will give him extra motivation and confidence.
"The US Open is his best surface so I believe he will do it. It doesn't matter that Rafael Nadal has pulled out - Andy is ready, with or without him."
Wilander
Wilander, the 1988 champion at Flushing Meadows, believes Murray is flourishing under the guidance of new coach Ivan Lendl.
"My prediction for the US Open is Andy Murray winning. I'm not saying that just because he won the Olympics, it's because he's a different man," he said.
"Ivan Lendl has helped him tremendously. He's becoming better physically all the time, he hits his forehand better, but the biggest difference is emotionally.
"He's more even-keeled, he's more positive, and there's not as much pressure for him at the US Open as there is at Wimbledon.
"Andy Murray is one up against Roger Federer and Novak Djokovic after the Olympics - he knows that he can beat them back-to-back now.
"Five-set matches, with the attitude he has now, are going to favour him and when he plays well with a good attitude he is at least as good a player as the other top three.
"Taking Nadal out that might mean that he only has to beat one of Novak Djokovic and Roger Federer along the way and that's going to make it easier."
Nadal has withdrawn from the US Open with the same knee injury that forced him to miss London 2012.