Marcus Willis apologises for 'missing work' because of Wimbledon run
By PA Sport
Last Updated: 28/06/16 10:41pm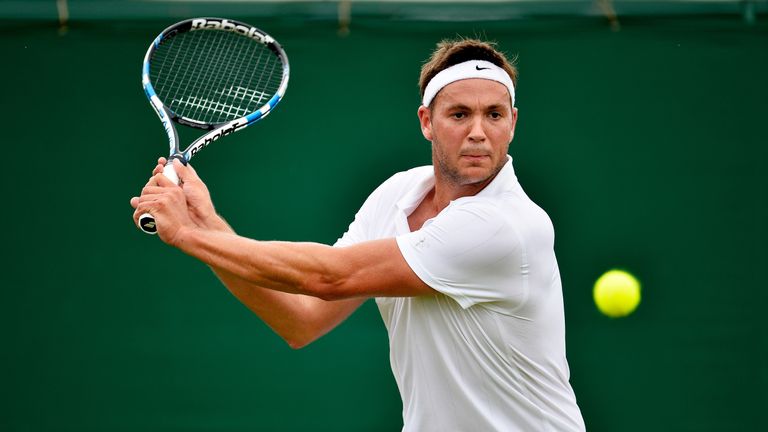 Marcus Willis has apologised for inconveniencing the tennis club that employs him by embarking on his astonishing Wimbledon run.
Willis came through six qualifying matches to book his Grand Slam debut and, having beaten Ricardas Berankis in the first round, will take to Centre Court on Wednesday in exalted company.
Not only will he have to wait until Novak Djokovic's match against Adrian Mannarino is finished but he will then face none other than seven-time Wimbledon champion Roger Federer.
Hired late last year to tutor tennis players of all ages and abilities by Warwick Boat Club, Willis has gone beyond his remit by putting the club on the global map.
However, Peter Grant, the club's tennis captain, expects 25-year-old Willis back at work by the week's end, which suggests even closest allies give him little chance of beating the 17-time grand slam winner.
"He's already apologised for not turning up for a match last week," Grant said.
"And he didn't make our club finals day on Saturday because the Lawn Tennis Association asked him to come and train.
"He keeps apologising that he missed a few coaching sessions on Monday but I'm sure by the end of the week he'll be back up and mixing in with the rest of the guys."
Willis had been due to coach a children's session and a teenage boy at the time he was beating Berankis 6-3 6-3 6-4, following his against-the-odds success in coming through six qualifying matches.
World-ranked at number 772, Grant feels Willis should be pushing for the top 200, and the club hopes the Wimbledon breakthrough can lead to a more permanent presence on the men's tour.
"We do - we gave him a leg up and tremendous support and an environment where he feels comfortable, which [you need] when you're down on your luck in a sport," Grant said.
"It's a very lonely place when you're travelling the world in a suitcase and with a bunch of tennis rackets. You've got to motivate yourself."
Federer's focus throughout his career has never wavered, and at 34 the world No 3 is hunting a record eighth Wimbledon title. 
Whether Willis can make any impression against such a high-calibre opponent remains to be seen.
"I don't know how he'll do against Roger Federer but he'll probably win a few of his serves. There's no doubt about that," Grant said. "If he gets 6-3 6-3 6-3, or 6-3 6-3 6-4, he'd be doing well, but he just might run out of steam.
"In two sets he might stand a chance, but in a best-of-five, even if you win the first two and you're 3-0 up in the third there could still be two-and-a-half sets to go.
"And the top 20 are bionic, they're so fit, it's just all muscle. And I don't know what Marcus' diet is, but it's probably not in the same league as Djokovic's, for example.
"We'll keep our fingers crossed for him. He won't be disgraced, that's for sure."