How Andy Murray produced his best tennis to beat Milos Raonic and win Wimbledon
Remarkable returning and immaculate serving were key to victory
By PA Sport & Raz Mirza
Last Updated: 11/07/16 1:20pm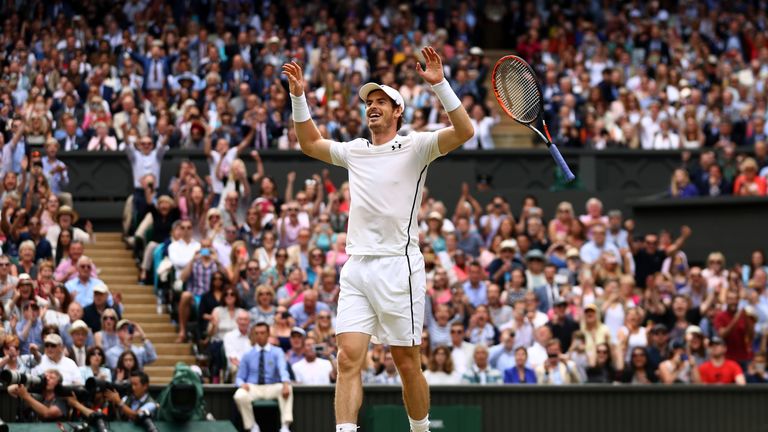 Andy Murray defeated Milos Raonic 6-4 7-6 (7-3) 7-6 (7-2) to win his second Wimbledon title, but how did the world No 2 do it? We look at the key factors in the match.
Murray broke Raonic only once, but never lost his own serve and dominated both tie-breaks to win in straight sets, securing his second Wimbledon title and third Grand Slam title.
The 6ft 5in Raonic, one of the top servers in the game, came up short against one of the top returners and defensive players in tennis.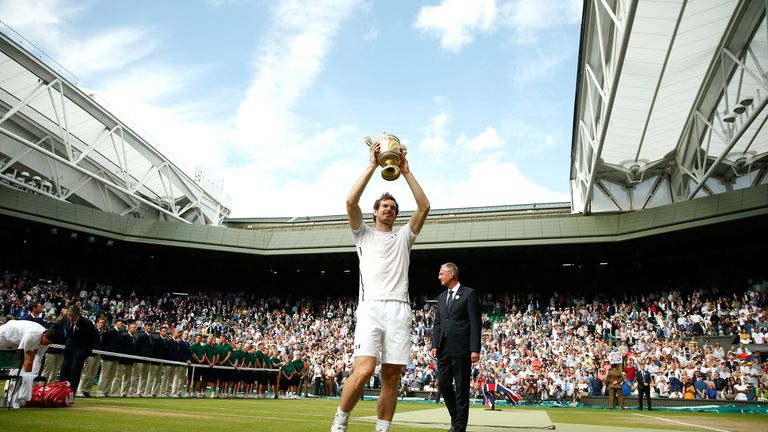 He came into the final with a tournament-high 154 aces, averaging more than 20 per match. But he finished with just eight on Sunday, one more than Murray.
The Briton repeatedly managed to make returns off serves of more than 130mph and 140mph, including a 147mph delivery.
So how did the world No 2 nullify the dangerous Canadian? And how did he manage to stamp his own authority on the match?
RETURN
Raonic's most destructive weapon never intimidated Murray. He must have known the writing was on the wall when Murray not only returned a 147mph serve - the joint second-fastest ever at Wimbledon - but won the point.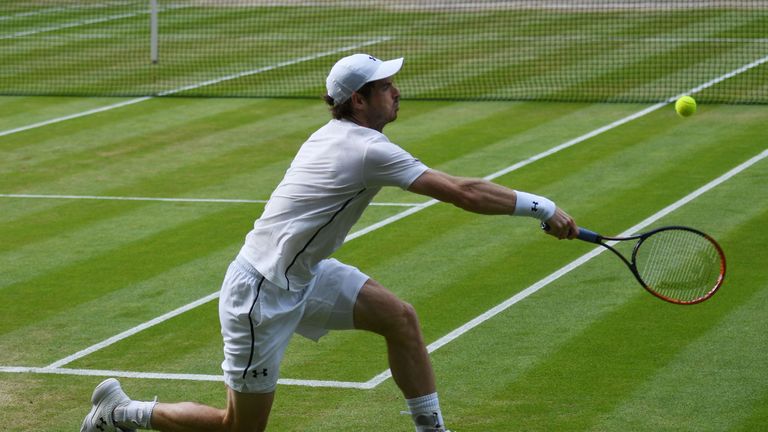 The Scot allowed him only 67 per cent of points on the first delivery compared to his average of 83 per cent en route to the final. Murray only failed to return 26 per cent of Raonic's serves, meaning the Canadian had to work far harder than usual to hold serve.
SERVE
Murray's first serve percentage was running at 70 per cent for most of the match, dipping slightly to 67 per cent by the end. Significantly the Scot won 87 per cent of points on his first serve and 54 per cent on the second serve - the one area of perceived weakness in his game.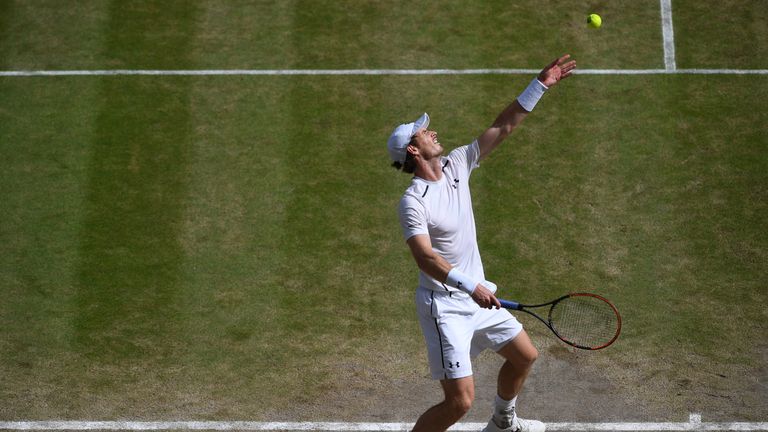 He lost only nine of 69 points on his first serve and served just one fewer ace than his opponent. Raonic was never able to apply any real pressure to the Murray serve, earning only two break points midway through the third set. The Scot's second serve never exceeded 99mph, but Murray won 56 per cent of points on it.
WINNERS AND ERRORS
In his semi-final win over Roger Federer, Raonic hit 75 winners to 49, and he needed a similar ratio if he was to beat Murray. But both men struck the same number - 39 - with 17 of Murray's coming from the baseline compared to just five from his opponent.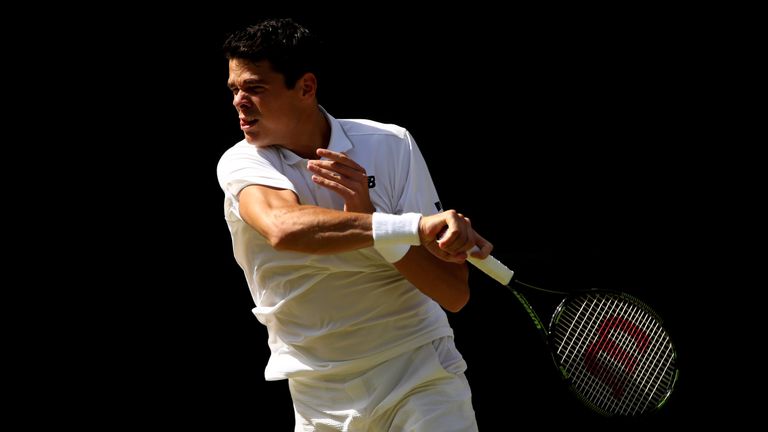 Raonic's forehand is a huge weapon but he could not trouble Murray with it consistently through the use of different angles and depth and there were too many sloppy errors from the Canadian, whose unforced error count of 29 dwarfed Murray's 12.
BASELINE DOMINANCE
The pre-match thinking was that Raonic's best hope was to keep the points short by being aggressive. But Murray actually won more of the rallies of four shots or fewer than Raonic.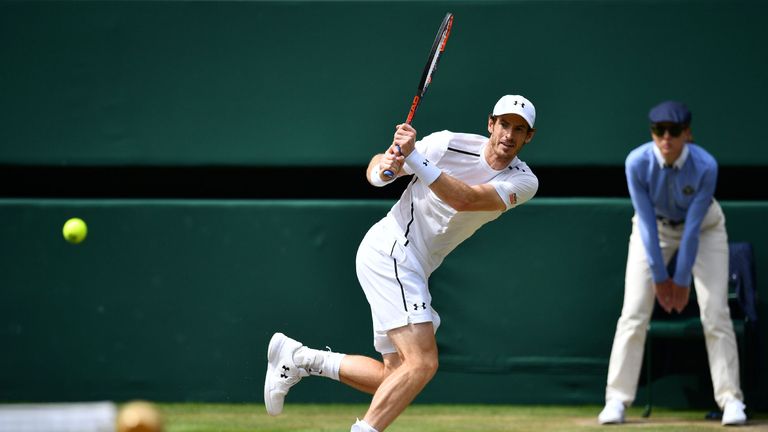 Too often it was Raonic who was made to do the running, as the statistics show. Murray covered 2,367 metres in the final, compared to the 2,430 metres Raonic ran.
NET GAME
While Raonic's forecourt game has definitely got better, there is still room for improvement if he is to really worry the likes of Murray and Novak Djokovic. Of the 74 net points he played on Sunday, he won 46.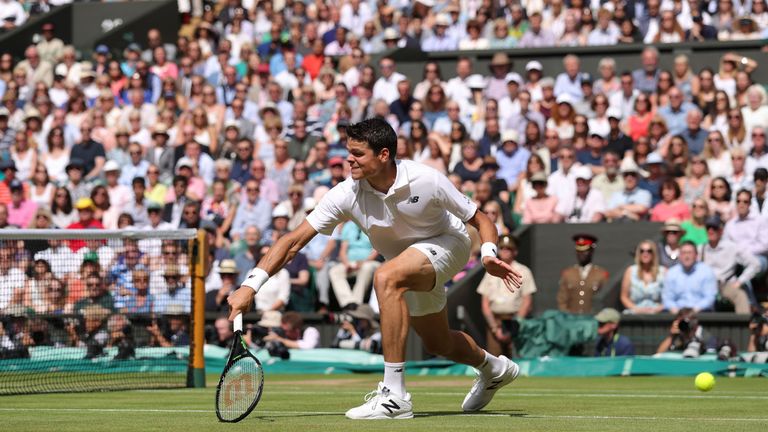 Not a bad return, but not the kind of lethal volleying that could have swung the match. It let him down in the seventh game when he netted a forehand volley on break point - handing Murray the momentum.
TIE-BREAKS
Murray had lost four of his five previous tie-breaks against Raonic, including the two they had played this season. No one had a better percentage of winning tie-breaks in 2016 than the Canadian, but he was not in contention in either.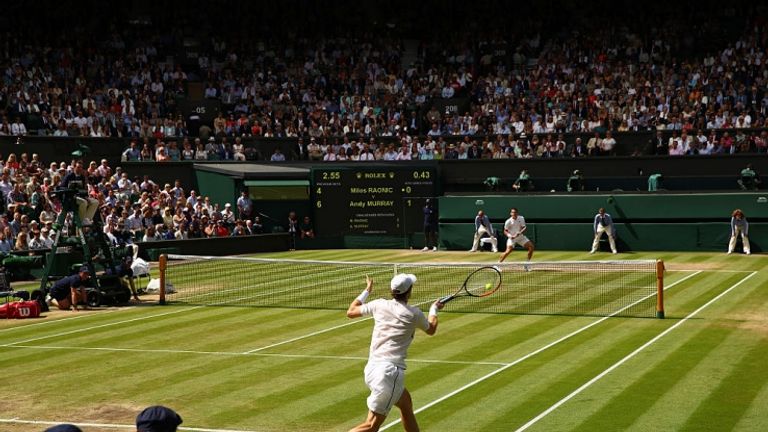 Murray made sure of that by opening up quick and decisive leads in both. With five match points to play with in the third set, there was never any chance of Murray letting it slip away.
Murray v Raonic: Match Stats
| | | |
| --- | --- | --- |
| | Murray | Raonic |
| Aces | 7 | 8 |
| Double faults | 1 | 2 |
| First serve percentage in | 67% | 64% |
| First serve win percentage | 87% | 67% |
| Second serve win percentage | 56% | 71% |
| Net points won | 17/22 (77%) | 46/74 (62%) |
| Winners | 39 | 39 |
| Unforced errors | 12 | 29 |
| Total points won | 115 | 102 |