Hip specialist worried for Andy Murray after Wimbledon exit
By PA Sport
Last Updated: 13/07/17 2:56pm
A leading hip specialist fears Andy Murray might miss the US Open after aggravating his injury at Wimbledon on Wednesday.
Murray was clearly struggling with a hip problem that plagued him in the lead-up to Wimbledon when he crashed out of the tournament in five sets to American Sam Querrey.
Giles Stafford, a consultant orthopaedic surgeon specialising in sports-related hip disorders, was watching Murray's struggles and says there is a chance he might need an extended time on the sidelines.
Stafford said: "I almost wanted to cry for him. He was collapsing off the serve, he couldn't push off on the right at all.
"Obviously his movement was terrible, and as a result of that he couldn't push off his legs so his shots didn't have any penetration. And he was clearly in pain."
Murray has not revealed exactly what the problem is, but said it is something he has been dealing with for many years.
Stafford said: "What he has said would suggest he has potentially an underlying problem called dysplasia, which is a slightly shallow socket.
"There are obviously various ranges of that and his clearly must be quite mild since he's playing sport at the top level.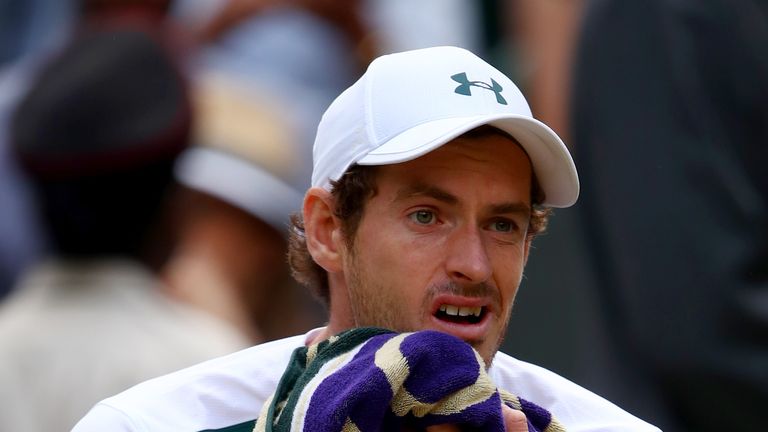 "However, what having that will do is it will predispose him to early wear and tear problems in the hip, because the way that the hip carries weight is wrong.
"Around the edge of the socket is a ring of tissue called the labrum, and the labrum becomes a weight-bearing structure, which it shouldn't normally be, and therefore that can tear. And over time you can develop early arthritis.
"It can also quite commonly be linked to another hip problem called impingement. If it is one or both of those things, it's likely to get worse as he gets older.
"I'd say the US Open would be 50/50 at a guess looking at the way he was playing yesterday."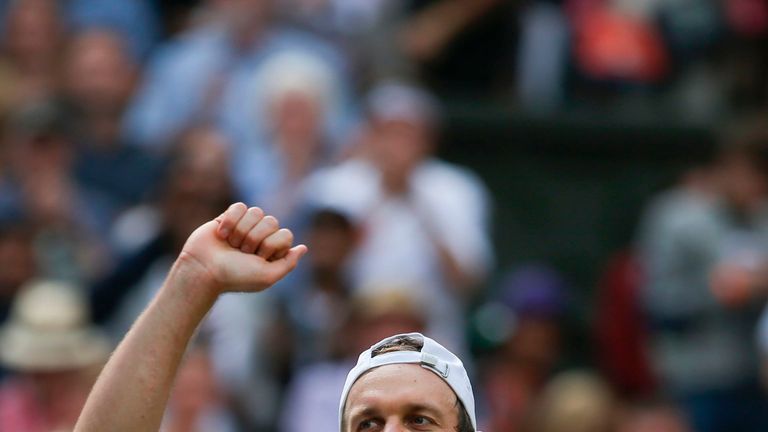 Asked if he would have made the problem worse, Stafford said: "Yes probably, but not irreversibly. He's probably just inflamed it and it's got very sore. So if he takes a bit of time out he might be all right.
"If he has dysplasia, it can sometimes be conservatively treated with some rest, some physiotherapy and sometimes some guided injections.
"It all depends on how much damage is in the joint. If he has a lot of damage in the joint, you can try keyhole surgery to try and tidy up any damage and repair what you can, but you can't treat any shallow socket that way.
"The surgery for a shallow socket is quite a big operation and he wouldn't get back to professional sport. Keyhole surgery might improve some of his symptoms but may not improve all of his symptoms.
"If he decides he wanted to go forward for keyhole surgery, he might be out for six months. If he decides he's going to try and be as conservative as possible, then he'll probably just need a month or two's rest and then he might be playing again in a couple of months."
We will have Wimbledon finals weekend covered via our website skysports.com/tennis and then click through to our dedicated section skysports.com/tennis/wimbledon. On the move? Head to our app for mobile devices and iPad, or follow our Twitter account @SkySportsTennisto join in the conversation. Who will win the All England Club titles this weekend? Have your say...
Sky customers can now upgrade to Sky Sports for an unmissable summer of sport. Upgrade now!