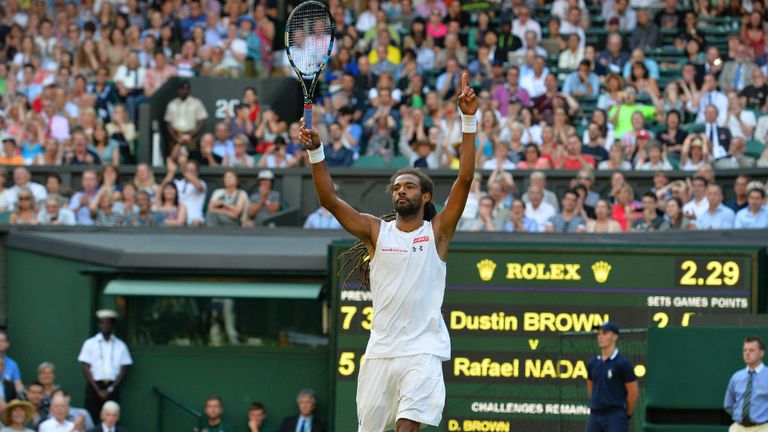 Dustin Brown scored a famous win over Rafael Nadal on Thursday at Wimbledon.
The 30-year-old, ranked 102 in the world, beat the two-time former champion Nadal in their second round match in four sets 7-5, 3-6, 6-4, 6-4.
But who is this unheard of qualifier and how did he knock one of the all-time greats out of a Grand Slam? We give you the rundown...
THE SERVE AND VOLLEY
Brown, who is nicknamed 'Dreddy' because of his dreadlocked hair, played an incredibly attacking style of tennis; coming to net often an utilising his agility to take Rafa away from the baseline he loves to dominate
THE STATS: Serve and volley approaches won by Dustin Brown in win over Rafa Nadal.
- Set 1, 74% 14/19 
- Set 2, 59% 19/32 
- Set 3, 71% 20/28 
- Set 4, 90% 18/20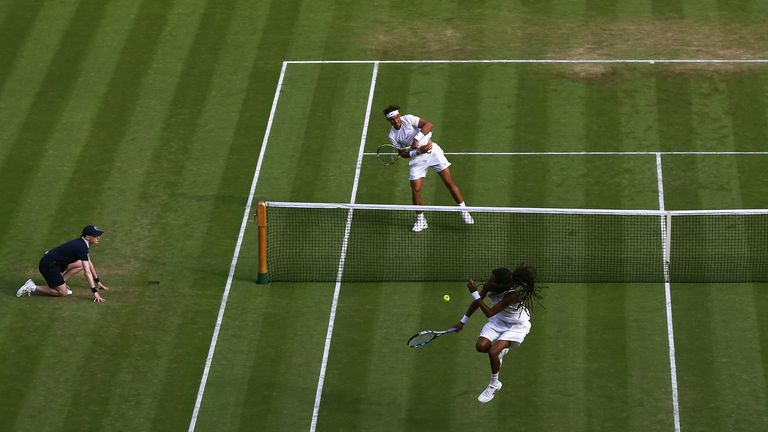 HE COULD HAVE REPRESENTED BRITAIN
Dustin was once eligible to represent Britain through a grandmother on his father's side before opting for Germany.
Brown changed nationality from Jamaican to German in 2010. He was born in Germany to a Jamaican father and a German mother.
After moving to Jamaica aged 12 he moved back to Europe in 2004.
If Brown had decided to represent Britain he would be our third best player (pre-Wimbledon) after Andy Murray (3) and Aljaz Bedene (75) and a sniff in front of James Ward (111).
HE'S NOT THE ONLY +100 PLAYER TO BEAT NADAL AT WIMBLEDON
Yes, it was a brilliant performance from Brown but Rafa Nadal has been pretty awful the last few years at Wimbledon. In fact, Nadal has crashed out to players ranked 100 or higher in the rankings for the last four years. 
Ranking of last four players to beat Nadal at Wimbledon:
Lukas Rosol (#100)  - round two 2012
Steve Darcis (#135)  - round one 2013
Nick Kyrgios (#144) - round four 2014
Dustin Brown (#102) - round five 2015
But Brown is only the second man - Àlex Corretja being the other - to have a 100% record over Nadal having played more than one match against him - he leads 2-0.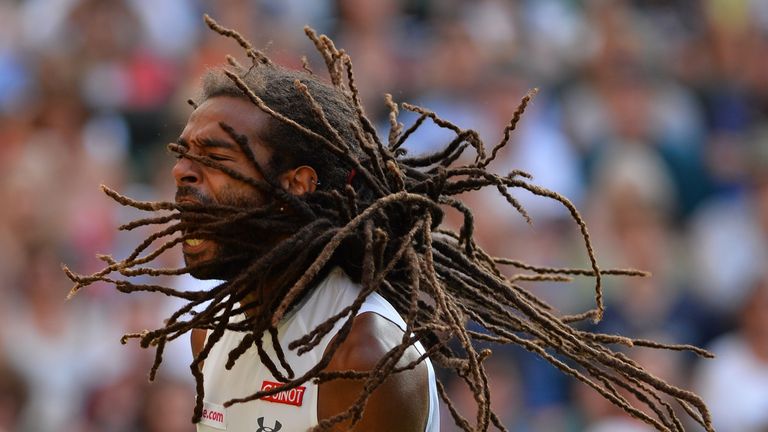 HE SEEMS LIKE HE'D BE GOOD FUN
Not only does Dreddy Dustin carry a large tattoo of the face of his father Leroy on his stomach, he also has numerous piercings - including his tongue - all over his body.
When he was younger Brown was bought a camper van by his parents which he used to travel to European tournaments from 2004-07.
Plus, he doesn't even take a coach with him on tour.
And guess what, in 2015 Brown has won $40,167 in prize money, he's set to win $75,000+ for getting this far at Wimbledon 2015 alone.
NOTHING TO LOSE ATTITUDE
When interviewed after his win Brown told reporters: "It's easy for me to play my game against someone like him because I have nothing to lose."
Until his victory over Rafael Nadal, Brown had never beaten a seed at a Grand Slam in five previous attempts.