Borussia Dortmund have confirmed that Mats Hummels has requested to leave the club at the end of the season to join Bayern Munich.
Dortmund confirmed in a statement on the club website that Hummels wants to join Bayern Munich, however the Bundesliga champions have yet to make an offer for the Dortmund captain.
The German side have also confirmed that Hummels has no release clause. 
The statement said: "The player Mats Hummels informed Borussia Dortmund that he wishes to leave the club in order to join FC Bayern Munich with effect from the 2016/2017 season.
"Against this background the management of Borussia Dortmund has decided that the realization of such a transfer shall depend on the condition that Bayern Munich provides Borussia Dortmund with an extremely valuable offer which reflects the high importance of the player in soccer and other terms for Borussia Dortmund. At present no offer at all has been made by Bayern Munich yet.
"By a way of precaution Borussia Dortmund likes to emphasise that one has not agreed an "exit clause" with the player - also not with any other player of Borussia Dortmund at present - and the player is therefore bound by his employment contract with Borussia Dortmund until June 30, 2017 at latest."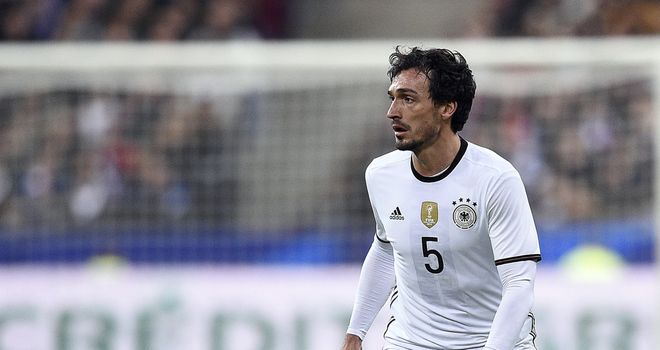 The 27-year-old has been at Dortmund since January 2008, playing 297 times and scoring 25 goals.
He joined from Bayern, where he made only two first-team appearances, mainly playing for the reserve side between 2005 and 2008.
Hummels has played 46 times for Germany, scoring four times, and was part of the 2014 World Cup-winning side in Brazil.