There are bargains to be had when buying from abroad but the global game brings difficulties too. In the first part of our Changing Face of Scouting series, with clubs lining up January transfer targets, experienced scout Rob Mackenzie explains how minimising the risks in recruitment can maximise the rewards…
The ever-spiralling costs of buying players from English clubs presents problems for the men charged with identifying that next big signing. It makes the temptation to turn to the foreign market a logical one. In short, talent is available at cheaper prices.
However, the process isn't quite as simple as spotting a brilliant player for next to nothing. There are a myriad of factors at play. How do you measure the quality of football in, say, Scandinavia or Eastern Europe? What does success in a second tier abroad actually indicate?
Even if a player's performance levels can be accurately established, will that translate to your team? And all these things must be evaluated before considering the human element - does the player travel well and can they be integrated into the new environment?
In the view of experienced scout Rob Mackenzie, most recently Derby's director of recruitment, this is an important starting point for the discussion. The current make-up of the squad has to be considered before introducing a player unfamiliar with the existing culture.
"When I arrived at Derby County from Tottenham Hotspur in the summer," Mackenzie tells Sky Sports, "one of the first conversations that I had with Nigel Pearson was about the make-up and composition of the Derby squad at that time.  As a squad that was predominantly domestic-based, he was very open to the prospect of recruiting a couple of foreign players to supplement the British core that we already had.
"I think effective recruitment is all about finding the right balance and complementing what you already have while also being able to bring some additional qualities to the group. If, for example, you had a high influx of foreign players within your squad, it might be that you would actually look at the English market as one that you wanted to target in order to try and bring in players who had a different mentality and experience to your current players. 
"When I was working with Nigel at Leicester City in the Championship we had a predominantly British core and if players weren't actually British a number of them had played in England for a long time so they were fully acclimatised to the respective level and the expectations placed upon them - Kasper Schmeichel, Chris Wood and Ritchie de Laet for example. 
"I think that British core actually contributed to us feeling that we could bring in some foreign players at that time - Anthony Knockaert, Marcin Wasilewski and Riyad Mahrez for example - as they could provide us with qualities that we were perhaps lacking a bit, whether that be creativity or high-level experience and leadership. 
"Similarly I think that strong and consistent group contributed to the smooth transition that those three experienced and it directly underpinned the respective success that they experienced with Leicester at that time."
Mahrez arrived from Le Havre in France's second tier and this wasn't the only example of Leicester's technical department turning to French football. They would return to sign N'Golo Kante from Caen in the summer of 2015. Mapping was a key tool for the team.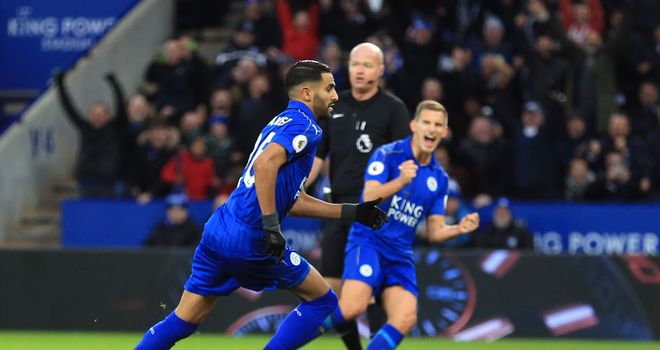 "I think that within recruitment you are constantly trying to minimise the risk associated with anyone that you bring into your club," adds Mackenzie. "With that in mind, if you are able to identify clubs that have similar values and beliefs to your own and who play in a similar style to the way that you do then there may be a greater chance of a successful transition. 
"A hard working and honest Caen side who themselves had experienced promotion to the French top flight in 2013/14 and who survived in their debut season, finishing 13th, probably represented a good fit for a Leicester side who won promotion in the same year as Caen and who finished 14th on their return to the Premier League."
At Tottenham, it was Bayer Leverkusen who were seen as a side adopting a similar style of play. Roger Schmidt's commitment to a pressing game is well documented and that made the decision to bring in Heung-Min Son more straightforward than it might have been.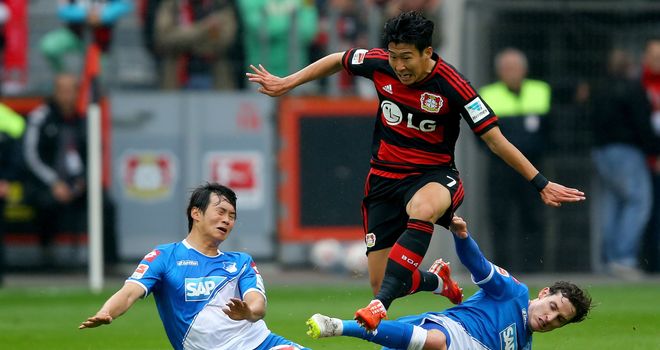 "From a recruitment perspective, the tactical and physical demands that Mauricio Pochettino places upon his players are really important because they are fundamental to the style of play that he prefers," explains Mackenzie. "Therefore in order to support the terrific work that he and his coaching team does out on the grass you have to recommend players who are capable of doing what he requires.
"With that in mind, if you are able to identify players who are currently experiencing success within a relatively similar playing style and who can handle the physical demands asked of the player within that style then you hope that the possibility of that player not being able to cope is minimised. 
"From a very basic attacking output perspective, in both of Son's two seasons at Bayer Leverkusen he scored 10+ goals but also importantly he only missed four match-day squads out of a possible 94 (and those were due to international commitments and suspension). This suggested that he had successfully adapted to the new demands that had been placed upon him there.
"Given Roger Schmidt's style of play it felt a good fit and Son's statistical data was also stable across a three-year period when compared to other targets. In his two years at Leverkusen he also played 16 Champions League games, which was a competition that the club was aspiring to compete in. 
"His versatility was also important given the type of squad that we were trying to assemble at Tottenham. Paul Mitchell, the club's head of recruitment, was very familiar with Son when he played as a central striker at HSV so he knew what he was capable of when playing both through the middle and in wide areas.
"There are a whole host of things that are taken into account when evaluating if a player (either domestic or abroad) is suitable for the remit that you are recruiting against. You are constantly trying to build a picture of who the player actually is and you are trying to put their current performance level into context while anticipating the future. 
"More recently, I would argue that Vincent Janssen's personality, robustness and his ability to deal with the challenges that he had faced in his career were as important, if not more important, than his goalscoring record in the Eredivisie. As a youngster who had been released by Feyenoord he demonstrated the mental resilience to overcome that disappointment by experiencing a continual increment in game time, level of competition and output across a three-year spell, which culminated in him becoming the starting striker for the Netherlands. 
"From a scouting and recruitment perspective, whether you are evaluating a player from home or abroad, there is significant risk associated with it as there is a human being behind the performances and numbers and when signing a player you are initiating a significant change in their lives that they have to respond to.
"In trying to enhance the probability of it being a successful transition for both parties you try to place everything that you know and are aware of into perspective in order to make the best subjective decision that you can."
There are still no guarantees, of course. But by taking everything into account when buying from abroad, whether it's the style of play with which a player is familiar or the substance of his character, the risks can be minimised.