Jose Mourinho will not stand in the way of any unsettled Manchester United players who wish to leave the club in the January transfer window.
Morgan Schneiderlin, Memphis Depay and Bastian Schweinsteiger have yet to start a Premier League game this season after struggling to impress Mourinho.
The Portuguese boss says he will allow them to leave if United receive suitable offers - even if it is to a Premier League rival.
"I am always open to listen to offers for every player. More than listen to offers, I am always ready to listen to the players themselves," Mourinho said.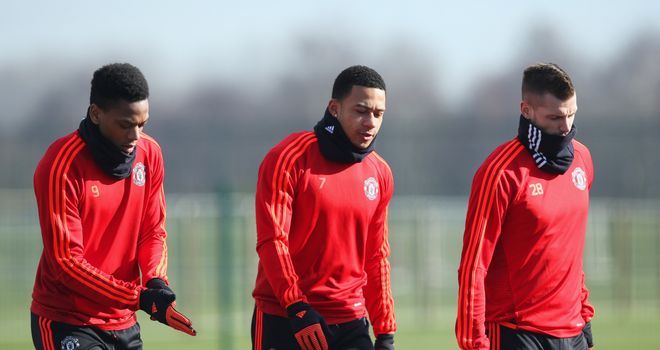 "So any player who knocks on my door and is not happy and wants to move, when the offers are correct, I will never stop a player from leaving even if it is to a rival.
"When [Juan] Mata left Chelsea to come to Manchester United [in 2014], in my mentality, [it's] no problem at all. I am always open."
Schweinsteiger was previously frozen out of first-team training after being deemed surplus to requirements before Mourinho relented at the end of October and allowed him to resume working with the squad.
Though Mourinho is willing to allow any disgruntled players to leave, he insists he is content with his squad and will not force any player out.
"Sometimes in matches - and matches is the place where the evaluation is real - you get disappointed with a performance," Mourinho said.
"But in training, the professionalism and the way they do it, I can only say good things about everyone.
"I am happy with the squad I have. I would like my squad to be my squad until the end of the season and I am not going to any player to say, 'You are going to leave' because I am not happy, because I don't want to have him."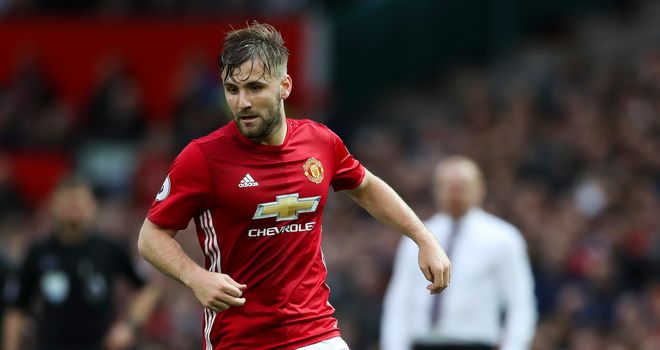 Mourinho also had a message for England left back Luke Shaw, saying the 21-year-old needs to raise his game when he returns from a groin injury.
Shaw has started just six Premier League games this season and will miss his sixth straight against Crystal Palace at Selhurst Park on Wednesday night, with Italian Matteo Darmian expected to continue deputising for him.
When asked if Shaw - whose mental strength he has previously questioned - was still injured, the United boss replied unconvincingly: "I think so."
The United boss was asked was then asked if Shaw is his first-choice left back and he replied: "He needs to improve."
Mourinho then added: "That is normal, he is a kid. I am not expecting a young player to be perfect. A young player makes mistakes, a young players has things to learn, has things to develop. He needs to do that.
"How many matches has he already played for me? A lot. He was injured playing, not on the bench.
"I need him back."