We round up all the latest Manchester United transfer rumours on Wednesday, June 27.
Manchester United are reportedly keeping an eye on AC Milan defender Leonardo Bonucci.
Milan are facing an uncertain summer as they might be expelled from European club competitions for breaching UEFA Financial Fair Play regulations.
Yahoo Sports say United are monitoring the situation and Bonucci has been "identified as an option to strengthen their defence".
Marouane Fellaini is set to sign a two-year deal with Manchester United, according to Belgian outlet HLN.
Fellaini is out of contract on July 1 and is believed to have attracted interest from several clubs. However, it is now thought he is set to stay at Old Trafford.
Lazio are starting to look for replacements for reported Manchester United target Sergej Milinkovic-Savic, according to Corriere dello Sport.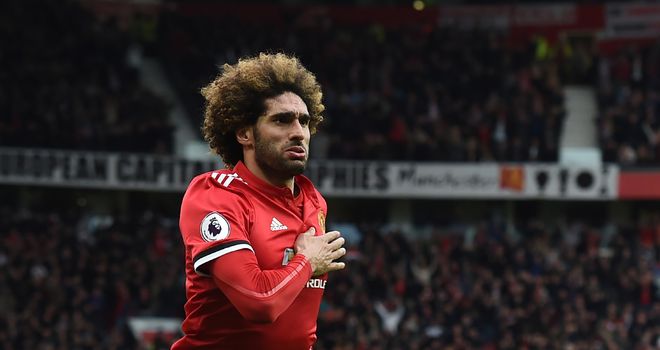 Apparently Lazio want Arsenal midfielder Aaron Ramsey, but will also demand around £90m for Milinkovic-Savic.
John Obi Mikel has revealed why he chose to sign for Chelsea over Manchester United in 2005.
Writing in the Players' Tribune, he said: "I thought about it for a long time. It was the biggest decision of my life.
"You know what made my mind up? Chelsea had signed three other players from Nigeria along with me. They were staying with me at the house in London to keep me company.
"These guys … their lives depended on the decision I was making. If I went to United, they were gone. If I went to Chelsea, they were going to have a career. No matter how long it lasted, that was important to me. Just to give them a chance, you know? "I chose Chelsea, and four lives changed that day."