Robin van Persie said he was "humbled" after being unveiled as a Fenerbahce player in front of thousands of his new supporters in Istanbul.
The Dutchman was presented in front of singing and chanting fans after completing his £4.8million move from Manchester United.
Sky Sports understands that the Old Trafford club will receive another £1.2m once he has played 30 games.
The 31-year-old spoke briefly, in English, to the supporters at the Sukru Saracoglu stadium and said he would do his best to help the club win as many trophies as possible.
He told supporters: "I am humbled to see that so many great fans came today to greet me and to welcome me into your family.
"I will try to learn Turkish very fast because I think it is very important that you adapt to the country you are living in and I am now part of the Fenerbahce family so I will adapt to the country and to you.
"And I promise you one thing - I will do everything in my power to help Fenerbahce win many trophies to make you guys happy. Because I can only imagine, if I see today, how it would be if we win the league, what kind of party that will be. I hope I can share that with you guys.
"Let's do it together."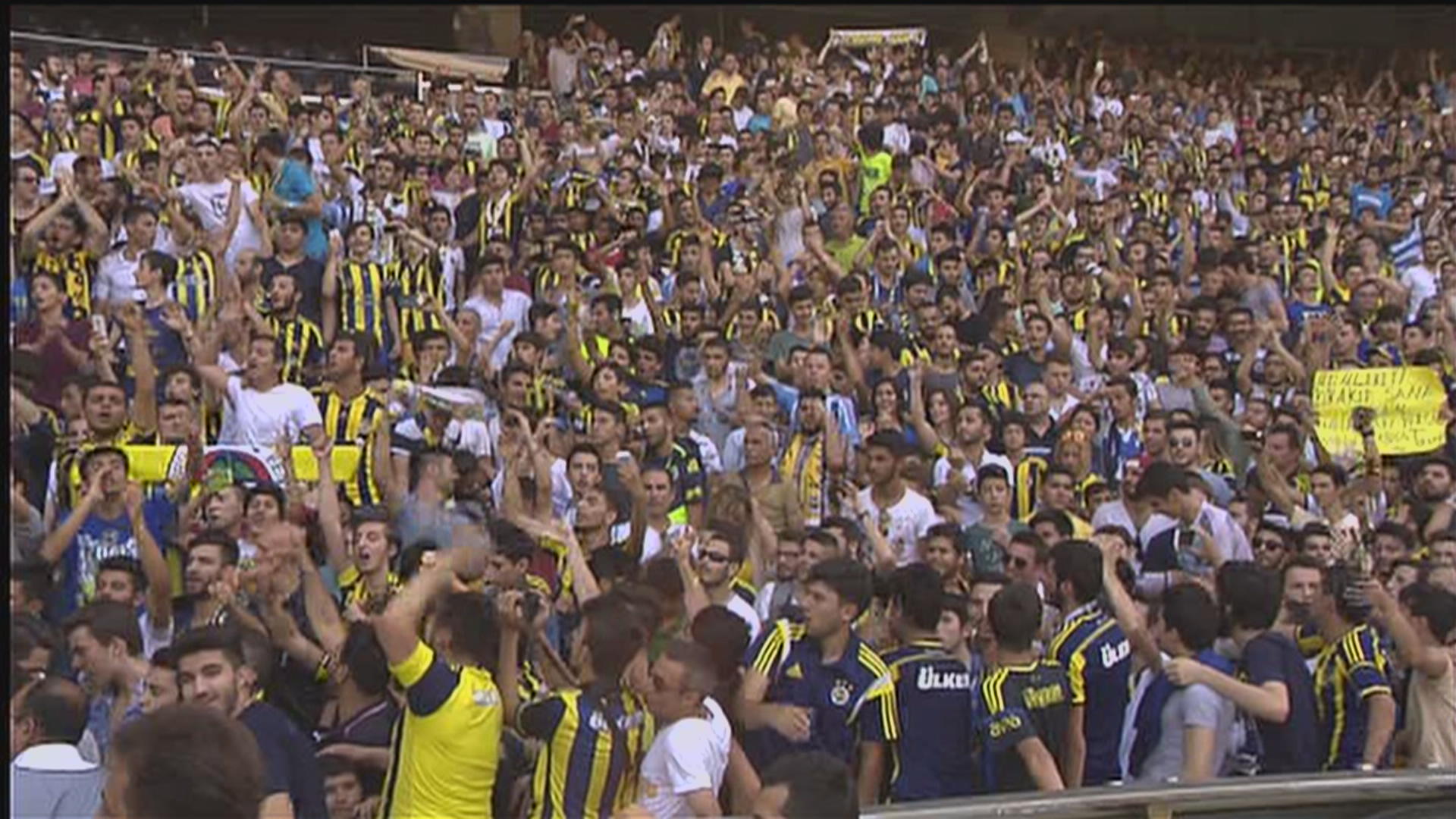 He later spoke to reporters and re-iterated his desire to achieve success at his new club.
"I am very happy to be here like I said outside on the pitch, to be part of the Fenerbahce family," he said. "I would like to thank Fenerbahce for making this deal happen.
"I have always liked the passion in Turkey from the fans but also from the players and I am very glad that I am here now. Hopefully we can be successful for the next couple of years."
Van Persie joined United from Arsenal in 2012 for £24m and won the Premier League in his first season at Old Trafford. He struggled with injury last season, however, and managed just 10 goals.
Despite captaining Louis van Gaal's Holland side to the semi-finals of the World Cup in Brazil last summer, the now-United manager has allowed the striker to leave the club.