Arsenal manager Arsene Wenger has confirmed he is in the market for a new centre-back but won't pay over the odds after calling Paul Pogba's potential £100m transfer to Manchester United "completely crazy".
Pogba is said to be finalising a record-breaking transfer from Juventus to United for a fee in excess of £100m.
Wenger was asked about Pogba's potential move at a news conference ahead of Sunday's preseason game against Mexican club Chivas in Los Angeles.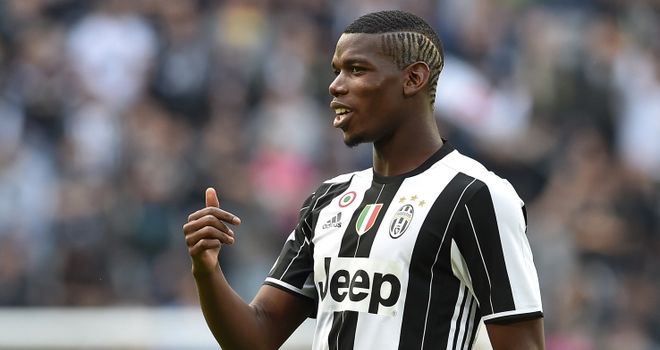 "It is completely crazy if you cannot afford to pay it. If you can afford to pay it you can justify it," Wenger said.
"It is completely crazy if you compare it to normal life. That is for sure. But we live in a world where every activity that is worldwide makes a lot of money.
"Football has become a worldwide competition and that is why clubs can afford to do it. Does it make sense in the way the player can give you that investment back? Nobody ever could calculate.
"Since I am in this sport I always thought the record cannot go higher and I was always wrong. Maybe in a few years it will be 200, 300 [million], who knows."
Arsenal have signed three players so far this summer - Granit Xhaka, Takuma Asano and Rob Holding - but Wenger is keen to further strengthen his squad before the transfer window closes.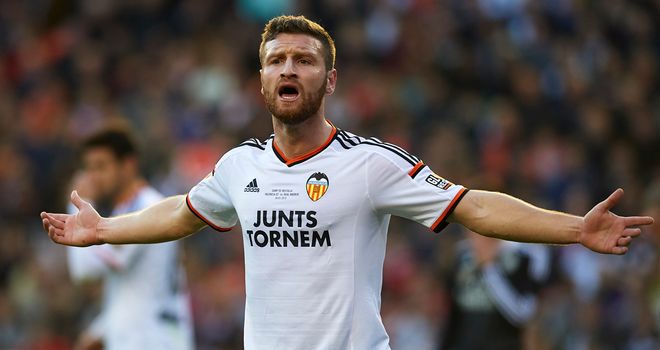 The Gunners are understood to be in talks with Valencia over a deal for their German centre-back Shkodran Mustafi after German centre-back Per Mertesacker sustained a serious knee injury in a friendly against Lens and Wenger confirmed he does not expect him back before 2017.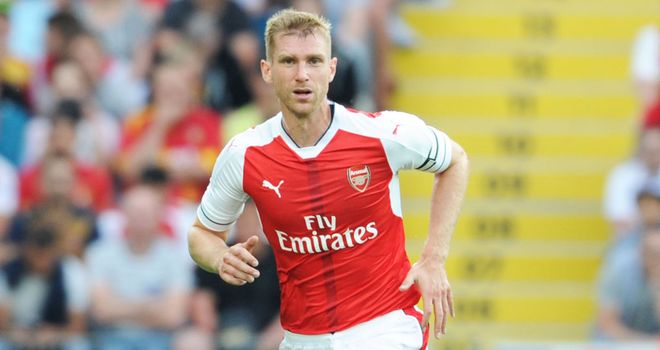 "Certainly I don't count that Per will be back before the end of the year. I will miss him deeply. He is a leader on the pitch and off. We [have lost] a heavyweight in our dressing room," Wenger said.
When asked if he expects to find a new centre-back on the market, the Arsenal boss said: "I do."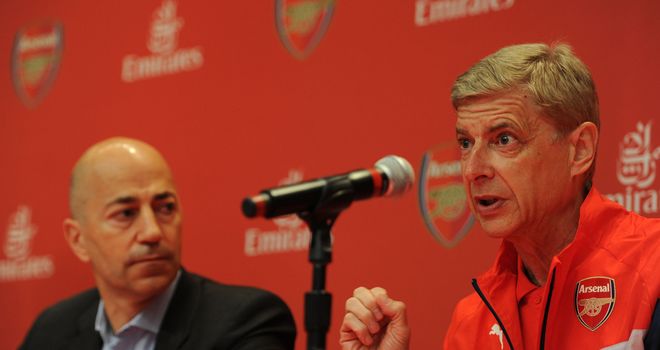 Wenger also defended chief executive Ivan Gazidis, who has come in for criticism from supporters eager for Arsenal to spend more money.
Wenger said: "I work every day with Ivan, believe me he is highly motivated to bring players in. Sometimes I have to calm him down. I believe as well this is a period where everybody wants to dream, and transfers bring dreams."