The January transfer window was something of a non-event for Tottenham but, with the top-six clubs tending to favour summer transfers, there could be plenty of activity once the window re-opens.
Even at this early stage Mauricio Pochettino will be drawing up his summer transfer wishlist - but what does the future hold for those already at the club?
We've selected five current players whose futures at White Hart Lane have been the subject of debate and ask you to decide whether they should be kept or shown the door.
Matt Le Tissier has had his say below, so make your decisions and check whether they tally with the Soccer Saturday pundit...
Vincent Janssen
LE TISS SAYS: "It's a tricky one with Janssen but I think he's got some improvement in him. He grafts away and I think he deserves another season."
LE TISS' VERDICT: KEEP
Moussa Sissoko
LE TISS SAYS: "I always thought this was a strange signing. He doesn't strike me as a Tottenham kind of player and hasn't been a roaring success. I think if they can get a decent 'chunk' for him, [the club should] let him go."
LE TISS' VERDICT: LET GO
Kevin Wimmer
LE TISS SAYS: "Certainly nowhere near first choice but he's a good back-up to have. I think he may be the subject of a few bids in the summer as good centre-backs are few and far between. I know Southampton were interested [in him] but Jan Vertonghen got injured. I imagine [Wimmer] will see more first-team action [during the remainder] of the season."
LE TISS' VERDICT: KEEP
Georges-Kevin N'Koudou
LE TISS SAYS: "I haven't really seen enough of him but I think he's one of those who has time on his side and will stick around for another season to see if he can make an impact."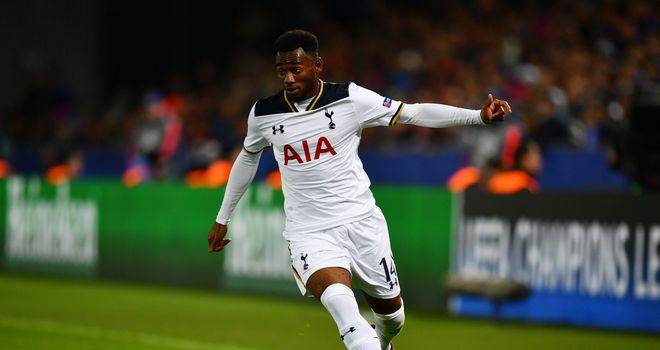 LE TISS' VERDICT: KEEP
Erik Lamela
LE TISS SAYS: "I'd say he has flattered to deceive. I know he has been injured a lot this season but I think he's just a little bit too flaky. Yes, he's got ability but I haven't seen it often enough."
LE TISS' VERDICT: LET GO