Adebayo Akinfenwa believes Liverpool are one striker - or one Beast - away from winning the Premier League.
The Wycombe Wanderers striker, a life-long Liverpool fan, has scored four goals in four games for the League Two side this season, and is already getting ready for a transfer call from Anfield.
Nicknamed 'The Beast', the burly forward is impressed with Jurgen Klopp's side this season, but believes they could do with a more imposing figure at the top end of the pitch.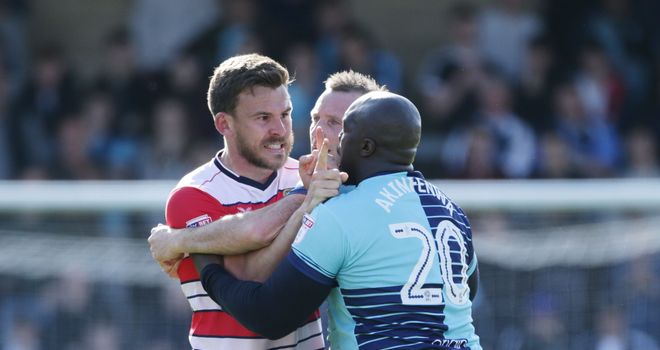 "I think we're one striker away, I think we'll be immense for the first half of the season and blow up a bit in the second half but I think we'll challenge," Akinfenwa told Squawka.
"Next season, we will be contenders if we can get Virgil van Dijk and one striker. We're close."
Akinfenwa added: "Klopp should come and get me! I need pace around me and they have obscene pace up front with [Sadio] Mane, [Roberto] Firmino, [Mohamed] Salah. If you put me in there and get some crosses in the box I'd score goals.
"My manager [Gareth Ainsworth] knows I love Liverpool and if they ever came calling he'd have no problems with letting me go."
Wycombe do not appear as willing to part with Akinfenwa as the 35-year-old believes, though, jokingly posting on social media that "Klopp can do one!"