Axel Witsel rejected a move to Manchester United this summer before deciding to join Borussia Dortmund, the player's agent has claimed.
Bundesliga side Dortmund completed a deal to sign Witsel from Chinese side Tianjin Quanjian earlier this week.
The 29-year-old midfielder, who impressed for Belgium in their run to the semi-finals of the World Cup, signed a four-year deal with the German side in a deal worth £18m.
However, the player's agent, Paul Stefani, says he advised his client to ignore an approach from United after the Premier League side signaled their interest in a deal.
"We chatted for a moment, Axel says: 'Maybe I want to leave China'. I say to him laughing: 'Axel, I promise that I will come up with something really great!'", Stefani told Belgian outlet HLN.
"I remembered that a few months earlier I had been to Dortmund, where I met someone from the club. I call that man and he brings me into contact with the management.
"Sports director Michael Zorc and CEO Hans-Joachim Watzke invited me to come and talk at a time when Axel was at the World Cup in Russia. There I heard that Dortmund were looking for a player like Witsel.
"I explained to them that the Portuguese lawyer of Witsel has negotiated a buy-out clause of €20m with Tianjin. That sounded like music to them, because they thought that Tianjin would ask for an amount of around €60m for Axel. When the transfer later started rolling, the Chinese still tried to get out of that buyout clause, but it was conclusive.
"There were other candidates. Manchester United wanted him, Napoli too. But I told Axel: 'At Dortmund you are the number one, at Manchester you are one of the many... and at Napoli too'."
Stefani claims United also had Chelsea midfielder N'Golo Kante on their transfer shortlist.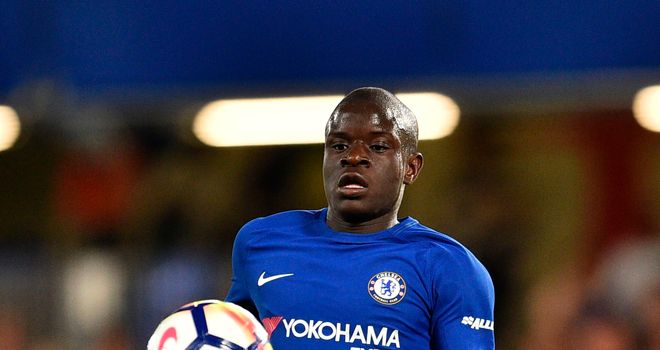 He added "I know from a very good source that Mourinho said he wanted Witsel, but not in the first place.
"N'Golo Kante topped his list. Eventually Axel said: 'Do me a favour and finish it as quickly as possible because I really want to go to Dortmund'."