Paul Pogba joined Manchester United in a world-record transfer fee in the summer and remains one of the game's most talked about players. But what drives him on and how does it really feel to be back at United? In this wide-ranging Q&A, Pogba revealed all…
Speaking at an exclusive adidas event in London, Pogba claimed it's like he's never been away. "I have United in my heart," he said. "It's my house. When I left I always knew that I would come back. For me, it's just normal. It's like I went on holiday and just came back. Seriously. Nothing really changed. I'm the same person."
Pogba singled out Jesse Lingard as one particular familiar face he was looking out for on his return to the club where he spent three seasons from 2009 to 2012. "When Jesse saw me, I was really happy to see him," he added. "We grew up together. To see him in the first-team, I'm very happy and very proud."
As for on the field, Pogba wants to keep playing with the freedom that's made him a star. "They teach you some things but football is instinct sometimes," he explained. "You just get the ball and sometimes you dribble past three players and pass it, other times you can shoot from far away. It's just instinct. It you feel something, just do it. I am free to do that."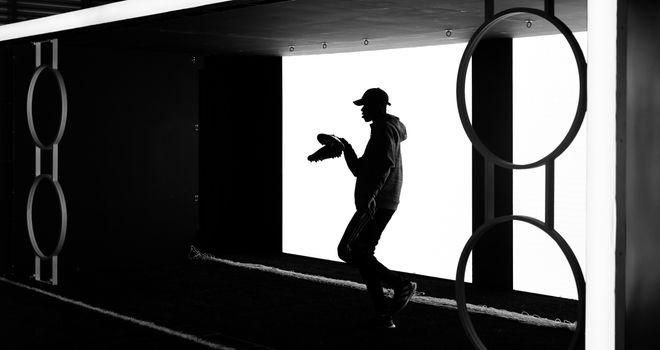 He is already eyeing his first trophy with the club since his return, describing United's 4-1 EFL Cup quarter-final victory over West Ham as "perfect" and turning his thoughts to the next round. "I'm looking forward to the semi-final against Hull," he said. "Hopefully we can get to Wembley." But there are bigger prizes on his radar in the long term.
When asked what the biggest game is that he has played in, Pogba pointed to a near miss with Juventus in 2015 when they were edged out by Barcelona. "The Champions League final I would say. I saw the trophy next to me and we were close to winning and didn't so it makes me more hungry, you know. It gives me more motivation to win it."
But where does that drive to succeed really come from? Pogba touch upon it in some depth during the 30-minute question-and-answer session. Here are some of the highlights...
ON GROWING UP
"My family always helped me. I had people around me who always pushed me to be the best, my dad, my mum. My dad used to play and coach as well. But I wasn't born with shiny things. I grew up in a flat with my brothers and my cousins. My brothers were in the same bed. It wasn't always easy so you want to do something else so your life can change."
ON THE SACRIFICES
"I wasn't really interested in girls. Only football. I was just enjoying football all the time. There was a five-a-side next to the flat and I used to play there all the time. It was all about football. I wanted to be a professional. That was my goal. I didn't want to be anything other than a footballer."
ON HIS BROTHERS
"I'm always in touch with my brothers. One of them is at Saint-Etienne in France and the other is in Holland with Sparta Rotterdam. I always follow them. I always trained with them and played with them because they were bigger than me and older than me. They told me it was better for me. Sometimes I played with my brothers but I liked to play against them as well. They didn't want me to hang out with them and their friends but when it came to football they were always with me."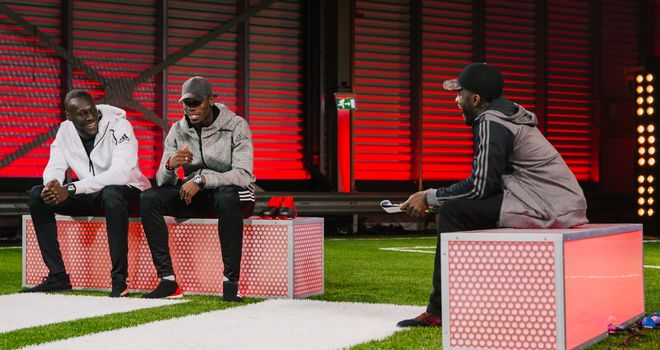 ON HIS MUM
"My mum always helped me because she knew I wanted to play football. She supports me all the time. I think she knew before all of us I was going to be a footballer. She's everything. I was her baby as I'm the youngest one so I was always with her. Why would it change? I did the same thing in Paris and Le Havre. My mum even came with me to Manchester. Everything that happens now, she deserves it."
ON AFRICAN ROOTS
"To be honest, I don't go back to Africa much but I went once just to see Africa. My brothers were born in Guinea but they moved when they were two so they didn't really get to see it. But they play with the national team so they see more than I do. When I went back there I saw how poor people were but they are always happy. They don't have anything. So when you come back to Europe you have to be happy because you think about them."
ON LIFE AWAY FROM FOOTBALL
"I like rap, R&B and African music. I listen to it in my car and everywhere. Music makes me happy and in life you have to be happy all the time. I just try to do something else because every day I am training and you have to think about football so sometimes it's good to cut it out and think about something else. I like basketball. I used to play ping pong as well."
ON THE FANS
"You have the fans. You just do what you love. For them, it's something different. They can lose one game and not talk for two days. That's why we play for the fans as well as myself and the family. You have to give them the same love. I enjoy football and I enjoy the fans. I have done since I was young. That won't change."