Floyd Mayweather has fuelled speculation he could face Conor McGregor in a rematch after confirming he plans to apply for mixed martial arts licence later this year.
Mayweather has teased fans in recent months with a series of social media posts taunting McGregor, although the Irish UFC champion has distanced himself from a potential rematch in the Octagon.
However, Mayweather insists he is planning for a change of sports and will look to apply for his MMA licence later this year once his training has progressed.
When asked if he had already applied, Mayweather told TMZ: "Not yet, everything takes time. Eventually, we're going to apply for the license. Hopefully, we can fight.
"It will probably be a little bit longer. Even if it takes six to eight months. Whatever it takes, we want to make sure that everything is done correctly and everything is done the right way."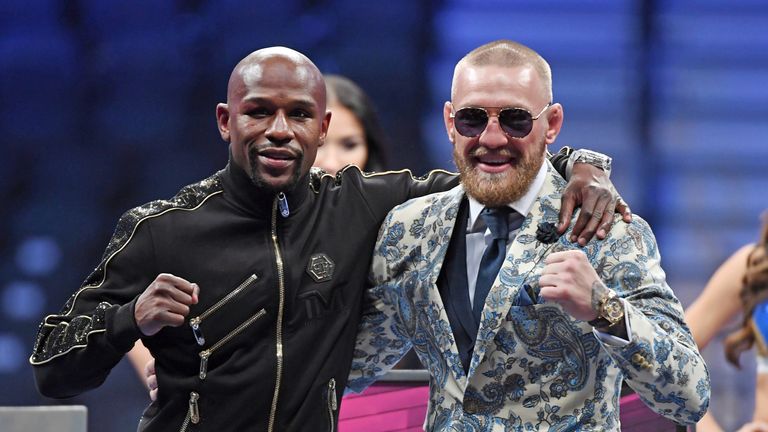 Mayweather is confident he possesses all the right attributes to compete with McGregor in the Octagon.
"I can wrestle. My wrestling game is not that bad. On a scale from one to 10, I would say it's probably a seven," he said earlier this month.
"We can take it up to a nine, if possible. Of course my hand game, on a scale of one to 10, it's 100.
"The kicking game, on a scale from one to 10, it's probably a four. We have to tweak a few things to take things to the next level."