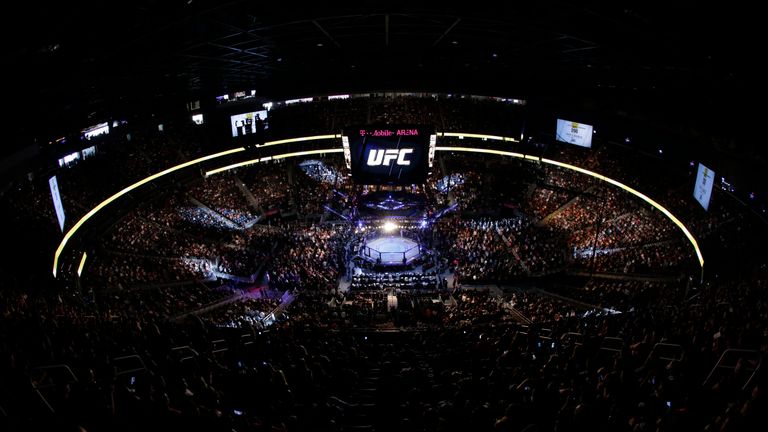 WME-IMG has confirmed the acquisition of UFC, the world's premier professional mixed martial arts (MMA) organisation for a reported fee of $4bn (£3.09bn)
Current president Dana White will stay on to run the UFC, which has grown from a money-losing promotional company in a minor sport into a global entertainment brand, with the previous owners Frank and Lorenzo Fertitta retaining only a minority interest in the company.
The Fertitta brothers and White purchased the UFC for $2m in 2001 with White as the promotional face and Lorenzo Fertitta as its chairman - he is standing down from his role but will retain a minority interest.
The Las Vegas-based UFC, which was founded in 1993 as the Ultimate Fighting Championship, was kept afloat by the Fertittas' casino fortune while MMA gained widespread acceptance and increasing popularity with a worldwide appeal.
Private equity firms Silver Lake Partners, which owns WME-IMG, and Kohlberg Kravis Roberts become strategic investors, while MSD Capital and MSD Partners provide preferred equity financing.
"No other sport compares to UFC," White said.
"Our goal has always been to put on the biggest and the best fights for our fans, and to make this the biggest sport in the world. I'm looking forward to working with WME | IMG to continue to take this sport to the next level."
Irish star Conor McGregor reacted to the news of the sale by tweeting: "I am honoured to have fought under the Fertitta regime! To have been mentored by these great people on this great business is a true honour!"
On Saturday night, the promotion staged UFC 200 in its hometown of Las Vegas with the event drawing 18,202 fans to T-Mobile Arena and taking in $10.8m in ticket sales, both Nevada records for the company.