Europe 2015 captain Carin Koch admits if given the chance, she would have done things differently on the final day of the Solheim Cup after the controversial incident which marred this year's event at St Leon-Rot in September.
There were angry and emotional scenes on the 17th green as the delayed fourballs concluded, with American rookie Alison Lee mistakenly scooping her ball up believing her two-foot putt had been conceded.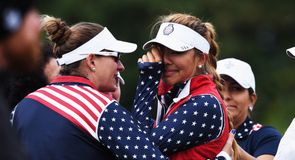 Opponent Suzann Pettersen objected and claimed the hole, and the Norwegian and Charley Hull went on to win the match at the last to give Europe a commanding 10-6 lead, before the USA staged a remarkable fightback in the singles to reclaim the trophy.
"It's easy to say now going back (that things could have been handled better)," Koch told Tuesday's Sportswomen show on Sky Sports News HQ.
"It just happened so fast. If there was any chance to slow it down a bit, discuss what happened, if that could have been possible, that probably would have been the one thing (I would have changed).
"I'm sad that it overshadowed the great moments we had and the great golf that we played. That has been overshadowed by one putt on Sunday morning."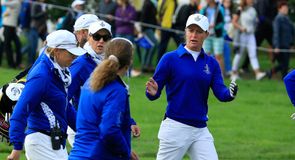 Koch was criticised in some quarters and accused of weak captaincy for not taking a tougher stance with Pettersen with respect to the putt the Norwegian refused to concede.
"I think after everything that was done for two years ahead of the event and all the things I'd put into the event, that was disappointing to hear," she said.
"The only thing that we could do is give them the last hole really. I did say to Suzann that was an option but she didn't want to, so I just really had to back my number one player at that stage."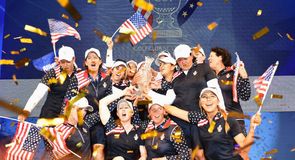 Koch admitted the incident proved to be the catalyst for the American team as they completed the biggest comeback in Solheim Cup history to win by a score of 13½-14½.
"They didn't need any more inspiration to go out on the Sunday afternoon," she added.
"They were amazing. Christy Kerr made eight birdies in a row and that is quite difficult to beat. The atmosphere we had in the changing room all week was quite amazing and to walk in there on Sunday evening and know how disappointed everyone was, that was quite tough."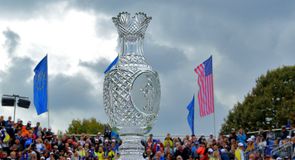 Despite the fallout from the Solheim Cup, Koch thinks the controversial putting incident has helped give women's golf a greater profile.
"I was in a taxi in London a few weeks ago and the taxi driver saw my golf clubs and the Solheim Cup logo on my travel bag and he started asking me if I saw what happened," she said.
"I said to him that I was sort of there! But I'm not sure he would have heard about it otherwise. Any media is positive I guess."