Justin Fashanu was the only professional footballer to have come out as gay in Britain while active in the game, and is now the subject of a new documentary called 'Forbidden Games: The Justin Fashanu Story'.
The film, available to watch on Sky Store for Rainbow Laces Week, supported by Sky Sports, tells the story of the journeyman striker's life both in and out of football, and its tragic end.
Jon Carey and Adam Darke, who produced and directed the film, joined Sky Sports News on Wednesday to reflect on Fashanu's legacy, and his troubled relationship with his brother, fellow footballer John.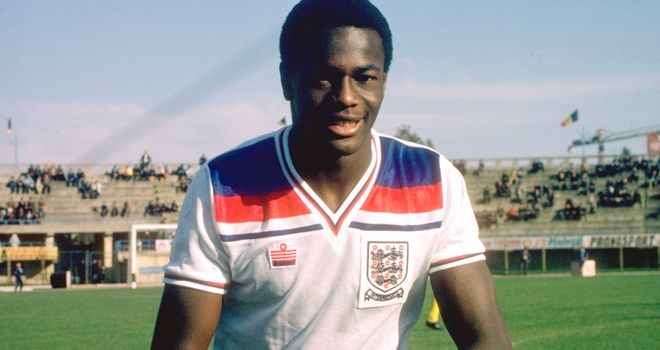 Darke said: "I think, from our perspective, and from spending two and a half years on this film, I think it's clear that Justin suffered a lifetime of rejection. We feel that shaped his mentality."
"Justin rose to fame and almost left his brother behind," explained Carey. "And then, as Justin's star faded, John overtook him."
Woven with archive footage, reconstructions, and new interviews from those who were closest to Justin - including John - 'Forbidden Games' is a compelling story of a complex icon.
Hit play on the video above to see Adam Darke and Jon Carey discussing Justin Fashanu's legacy on Sky Sports News. You can watch the film on Sky Store.