Phil Thompson says Mohamed Salah has been a "revelation" for Liverpool this season, but admits he had his doubts over the signing.
Salah came on as a substitute to score twice as Liverpool comfortably beat Stoke 3-0 at the bet365 Stadium in the Premier League on Wednesday.
It was the third time in four league games in November that the former Chelsea forward netted twice.
The two goals, including a superb far-post volley, push the Egypt international past Harry Kane to the top of the league's goalscoring charts, with 12 goals in 14 appearances.
Speaking on Premier League Daily, Thompson admitted he doubted whether Salah could reproduce his Roma form in the Premier League following an unspectacular two-year spell at Chelsea.
"He's been a revelation," Thompson said. "Dare I say it when we were signing him in the summer I was thinking, 'I've seen this player at Chelsea and he didn't pull up any trees for Chelsea'.
"He didn't have many games and I think he scored two goals in about 13 matches and I thought, 'he didn't even look a player'."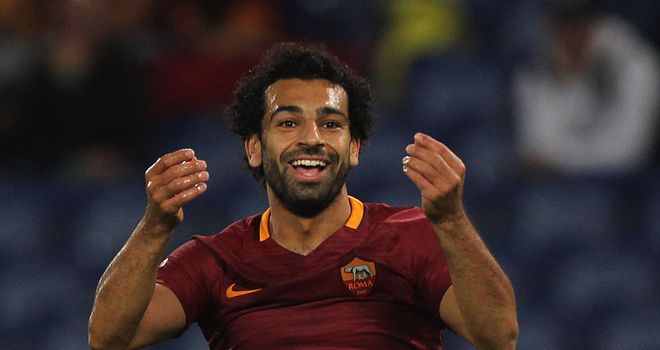 Thompson added he compared Salah to Kevin De Bruyne - who has established himself as one of the Premier League's outstanding players - following his own unsuccessful spell at Stamford Bridge.
"When he was at Roma, I looked at the stats of the player and thought, 'it's not just the goals he scores but the assists that he made'," Thompson said.
"That was one of the big things for Kevin De Bruyne when he went to Wolfsburg. He scored quite a few goals there but his assists were quite incredible and by far the best in Germany. That made me think, 'he's got something in his locker'.
"That's what I was looking for with Mo Salah before he came to Liverpool. I thought, 'if he can reproduce that he's got to have something in him to unlock defences', which is what Liverpool need against packed defences and he has been an absolute star."