Nasser Hussain, Mark Butcher and Bob Willis join host Ian Ward to review England's 120-run defeat in Adelaide and more in the latest edition of the Sky Sports Ashes Podcast...
Download the show HERE, as Wardy, Nas, Butch and Bob discuss where it went wrong for England in the day-night Test, whether things would have been different if they had batted first and the changes they can make to try and get themselves a foothold in the series.
The Sky Sports experts delve into the options that England have at their disposal, with both bat and ball, and ponder whether any changes in personnel would actually strengthen the side - and, if not, how to get the best out of a side that has been soundly beaten in each of the first two Tests.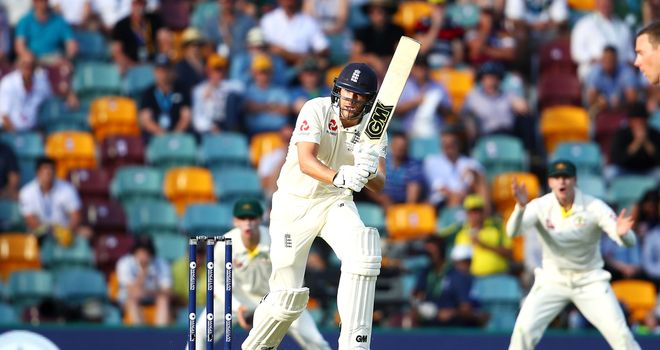 "England have three guys in the top five for have not made a Test match hundred, so they are already up against it," Butcher said. "Moeen Ali at six is a place or two too high, for me, in the order.
"This has all come about because of Ben Stokes. The entire balance of where England's strength is, which has been six, seven, eight and nine if you include Chris Woakes is completely ruined when you take Stokes out of it."
England did, at least, manage to put Australia under pressure late on day three and throughout day four but was that pressure self-inflicted? The panel examine the reasons why Steve Smith chose not to enforce the follow-on and whether those reasons provide England with a glimmer of hope as they approach the Perth Test.
The impact of Nathan Lyon is also analysed, the Aussie bowler is comfortably out-bowling Moeen Ali and finding a way to play him is one of the things England must do if they are to fight back from 2-0 and salvage something from the series.
Listen to the Sky Sports Ashes Podcast NOW and make sure to tune into the show throughout the series as the Sky Cricket experts dissect the latest news and headlines from England's tour Down Under.