Sky Sports News reporter Ben Ransom takes a look at the most diverse street in the UK - less than a mile from Leicester's King Power Stadium, where England host Switzerland on Tuesday night, live on Sky Sports...
Gareth Southgate takes his England team back on the road when they face Switzerland in a friendly at Leicester's King Power on Tuesday night. It follows the success of June's World Cup warm-up, when England beat Costa Rica 2-0 at Elland Road, their final match before heading to Russia. A sell-out Leeds crowd of more than 36,000 produced an incredibly passionate and noisy atmosphere - something that Wembley can lack - to give Southgate's side the perfect send-off.
In many ways, that game kick-started the national summer of celebration that accompanied England's best performance at a World Cup for 28 years. Once again, the country was proud to support an England team and over-the-top or not, the social media frenzy around "It's coming home" was the result of a national feeling of goodwill and excitement.
It is timely then, that as the next chapter begins, England are once again playing away from the capital. The decision to take England on the road is part of a wider strategy by the FA, which will give fans from around the country the chance to see the team in person.
Leicester provides an interesting choice of venue, not only because it is home to the Premier League champions from 2016, but also because it is one of the most diverse cities in England. According to the most recent census (in 2011), a third of people living in Leicester were born outside of the UK. Nowhere is this more celebrated than on Narborough Road, one of the main thoroughfares into the heart of the city.
It's a bustling community of shops, cafes, restaurants and other local businesses, and in 2016 it was named as the 'most diverse street' in the country. The study in question by the London School of Economics found residents and business-owners from 22 different countries and from four continents. Not long afterwards, Prince Charles paid them a visit to celebrate the multiculturalism of a modern English city.
It's a place where all four corners of the globe have found a home and it's less than a mile from the King Power Stadium. So where better to find out whether the England football team have managed to capture the hearts of the people that now call this country their home...
Case Studies:
Philip Matizanhau - 34 years old
Born in Zimbabwe and moved to England 17 years ago
Hairdresser works in the UniCity Hair Studio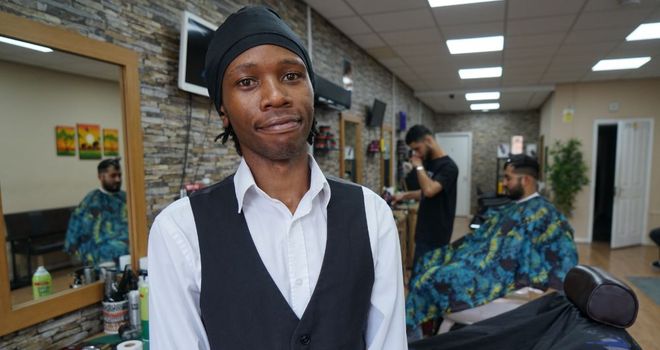 "I did enjoy watching them (England), it was an amazing time. They went further than anyone expected and everyone was watching, especially in this shop we had the screens showing football all the time and supporting the team. It was buzzing, it was an amazing time. Everyone was happy, football kind of brings everyone together and this city being a multi-cultural city, everyone was out - all races, loving it. England all the way... hopefully in the next four years, we will win the World Cup! With the achievement, it's good for everyone to have the chance to see the boys and wish them well. In previous World Cups, they had not done so well and it had brought the morale down, but this World Cup people that don't even support football got into football."
Ufuk Gundogdu - 32 years old
Born in Turkey and moved to Leicester in 2010
Runs the Yesim Grill and Meze bar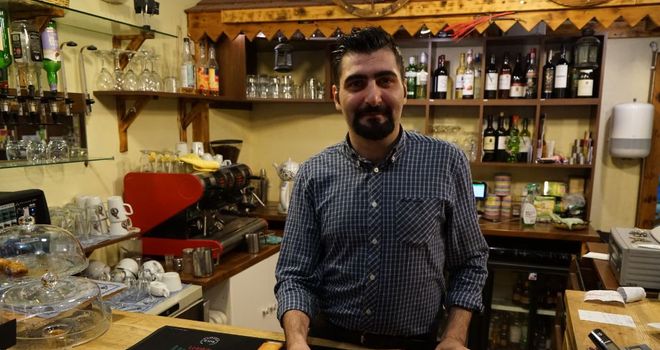 "I was supporting England... I wish there were other teams from the UK as well such as Wales or Scotland, but England's performance was very impressive and it was beyond my expectations to be honest. I believe that during the next tournament they will be doing much better than this. (Playing in Leicester) is something really exciting and important for the city and as well as other parts of the country. During the World Cup people were really supporting England, and the last game against Belgium I watched in a pub with people from different backgrounds. It was really good to see that."
Vishal Sonpal - 31 years old
Born in Leicester after his parents moved to England from India
Runs the Mithaas Restaurant & Takeaway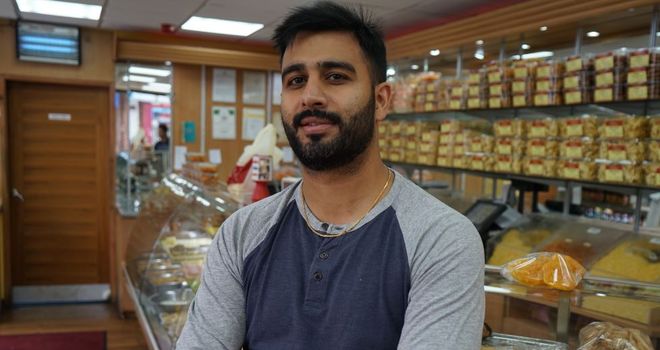 "England were doing so great. The whole area of the city was buzzing and there was a lot of interest. My family usually are not really into football too much, but when it comes to a World Cup it generates interest. We had work sweepstakes going on so it was great. Obviously, Narborough Road is so diverse, you've got so many different cultures here, but everybody really came together here and supported the nation… and while it lasted it was great! A couple of years ago when Leicester did so well to go and win the Premier League title it was pretty similar to that. That time was a little bit different because we went on to win it and there were great celebrations, but there was a similar vibe during the World Cup as well. England coming to Leicester is going to be good for the city and there will be a lot of youngsters going down to watch the game, I'm going to go down myself as well so it's going to be good. Hopefully a good win for England will be great."
Cosmin Ceapraz - 25 years old
Born in Romania, came to England to study and stayed after his course finished
Warehouse worker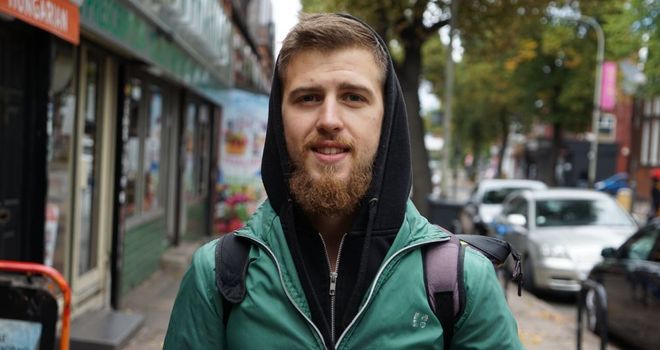 "Of course I watched the World Cup because I played football when I was young. England of course, because I came here to support England. I love the football here, this is the country of football. To be honest I enjoyed all of the World Cup as all the teams played good football, especially England because I love their style. All of the people are focusing only on football they're loving football more than other countries, so this is the main reason I like English football. This is the first reason I came here because of football, because of the atmosphere, because of everything, I'm so proud. I'm a little bit disappointed they didn't win because I wanted this year to be a memorable year."
Hemen Said - 41 years old
Born in Iraq and moved to Leicester in 2002
Shopkeeper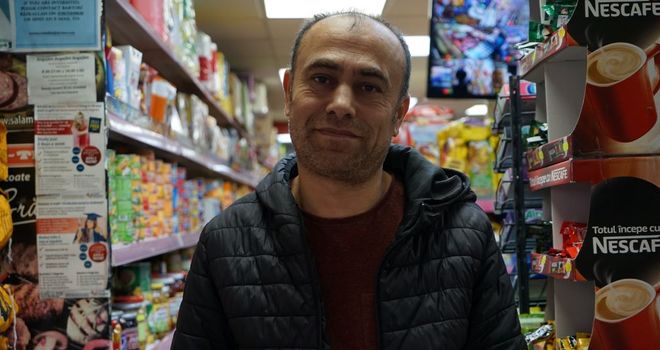 "I was watching the World Cup, especially all of the England matches. We were excited and enjoying it. Iraq wasn't in it so I supported England, if Iraq was in I'd have supported Iraq. Narborough Road is multi-cultural, everyone was excited and watching the World Cup, especially England. Most of the players like Harry Kane played very good."
Ian Smalley - 82 years old
Born Crayford in Kent but lived in New Zealand before moving to Canada, and now back in England living in Leicester
He runs the Tin Drum bookshop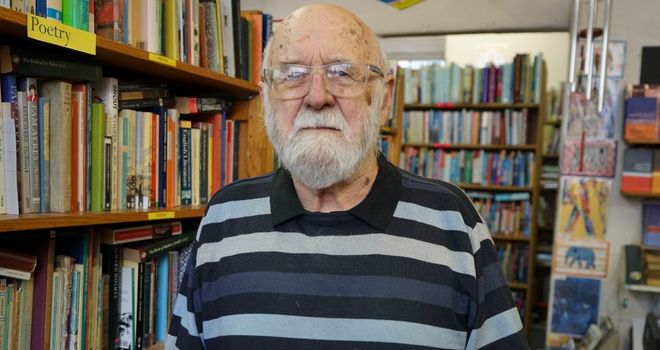 "We had the cars driving up and down with the St George's flags, we had the honking when we scored a goal. One aspect of the road is its enormous diversity, and of course the Poles were disappointed that they didn't do better, but everyone was pleased, there was a good feeling... there was modest euphoria!"