The team are back for another episode of the Transfer Talk podcast!
Listen and subscribe on:
Pete and Dharms are joined this week by European football writer Tom Williams following a bonkers week of transfer activity.
Belgium football journalist Kristof Terreur also joins the show as they discuss Leandro Trossard's move to Arsenal and why he suits Mikel Arteta's style of play.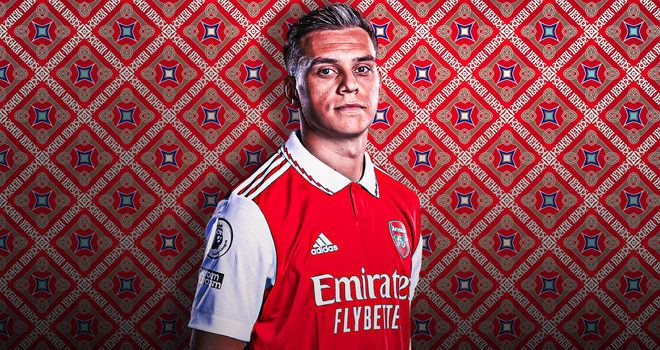 Danny Ings has joined West Ham but will manager David Moyes remain there beyond the weekend? The panel chat about the latest activity at the London Stadium before Dharms rounds up the latest transfer news.
The panel discuss the possible takeover at Manchester United and then answer some of your questions, including whether Jude Bellingham could be joining Liverpool in the near future.
Listen and subscribe on Apple, Spotify, Castbox or wherever else you consume your podcasts, and keep an eye on skysports.com and the Sky Sports App for the best-written analysis, video and live blogs.
Don't forget to subscribe to the Essential Football Podcast, the Gary Neville podcast, the Sunday Supplement, the Scottish Football Podcast and the EFL podcast when the new season kicks off.
Until then, follow our live Transfer Centre for all the latest transfer news, get the latest Football Rumours among the Premier League's biggest clubs and check out all the completed deals now the window has closed.