Michael Owen won 89 international caps and is the fourth-highest goal-scorer in England's history.
The Stoke striker - who has announced that he will retire at the end of the season - made his name at Liverpool where he scored 158 goals in seven years before moving on to Real Madrid, Newcastle and Manchester United.
Sky Sports News tracked down some former pros to get their assessment of his career...
Graeme Souness, Liverpool, 1978-85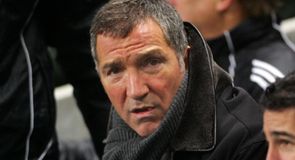 "It comes as no surprise that Michael has retired becuase he has had injury problems over a number of years, but he is an all time-great and up there with any other great English strikers you could care to name - and in his younger days he was the simply the best out there.
"No-one enjoyed playing against him because he was electric, had that sixth sense of where the net was and could score all types of goals and win games; anyone who had him was very lucky indeed and guaranteed goals.
"He should still be playiing in the Premier League for a big team and scoring goals, but unfortunately his body let him down and he picked up hamstring and muscle injuries, and that's very sad for English football because he would have broken all the records.
"Michael handles himself well and is a proper little lad and whatever he turns his hands to now he will be a success; I think he wants to get into football punditry and he will be good at that because he has been around some great people but if he goes into coaching, something I'm not sure he fancies, he will do well with that, too."
Gerard Houllier, Liverpool manager, 1998-2004
"Michael's contribution to football was fantastic; he scored virtually a goal every two games for the national team and for Liverpool and as a manager I was blessed to know him and have him in my team. Michael was very much involved in the competitions that we won as he was quick, clever could withstand challenges.
"He also had fire in his belly and was a real match-winner; in many games we were 1-0 down but his spark and skill in front of goal, something I've only ever seen from Robbie Fowler, overturned the game, and he practically won us the FA Cup final (against Arsenal in 2001) on his own. He is also a very intelligent person, though, and I remember the person as much as the player."
Glenn Hoddle, England manager, 1996-99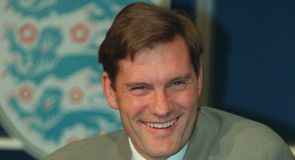 "Michael was a baby-faced assassin when I picked him for the 1998 World Cup; his finishing was incredible and whereas other players of a young age would get a little fraught in the 18-yard box, he was just so cool.
"You knew he would make an impact in France and his goal against Argentina still gives me chills down my spine whenever I think about it; it was a magical moment and introduced Michael onto the world stage.
"He has always been a real tough cookie, too, something you have to be to play up front all over the world for a number of years, and he had the physical strength to complement his speed, guile and movement, but we also need to look at what an ambassador for football he is."
Phil Thompson, Liverpool, 1971-84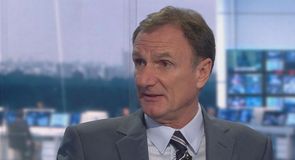 "Seeing Michael at Liverpool in 2001 as the Ballon d'Or winner was incredible, while I also saw him do some incredible things at Anfield at a time when he was probably the best striker in Europe.
"He played for three of the biggest-supported clubs in the world, in Liverpool, Real Madrid and Manchester United, and while he could have won more and played more games for those clubs, my goodness, what a player and what a wonderful career."
John Aldridge, Liverpool, 1987-89
"Michael was phenomenal at Anfield; in his early days he scared defences stiff with his pace and when he scored that magnificent goal for England against Argentina (at the 1998 World Cup) the world got to know about him.
"However, Michael really tainted his time with Liverpool when he went to Manchester United and a lot of fans turned against him then; with the way Liverpool and Man United are, he became tarnished and, as such, he'll never be put down as one of the Liverpool legends.
"But in international terms, he's right up there with all of the greats - Jimmy Greaves, Roger Hunt, Alan Shearer, Gary Lineker - as his goal-scoring rate was tremendous. He never let England down and always tried to keep himself fit for them, and they have struggled to fill his boots."
Sven Goran Eriksson, England manager, 2001-06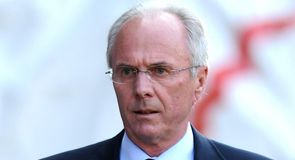 "He has been a fantastic footballer for all the clubs he played for and for England. You always knew that he was a danger all the time. He was very easy to manage. First of all, he's a fantastic man, a professional and there were never any problems with Michael Owen on the pitch or off the pitch.
"He was always professional and if you had him in your team, you knew at any time he's a danger and he can score the winning goal. I felt very proud to be Michael's manager; he'd always been special since he'd scored the famous goal against Argentina [in France 1998].
"Michael was one of England's big, big superstars and it was a pleasure every time to see him. As a coach it is better to have superstars in your team than average players! I never had any problems with these so-called superstars - they were all very professional and they were all very proud to play for England."
Jason McAteer, Liverpool, 1995-99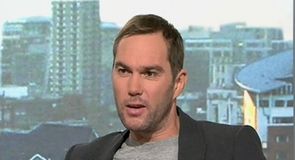 "I remember myself and Jamie Redknapp going to watch Liverpool's youth team back in the day and Michael stuck out like a sore thumb; he was an outstanding talent and we knew it was only a matter of time before he broke into Liverpool's first team, but it was still a massive achievement when he did because there were some fantastic strikers at the club at the time in Robbie Fowler, Stan Collymore and Ian Rush.
"Michael was a clever player and what I liked about him is that he worked on his finishing, especially when he was getting tremendous criticism for not being able to kick with his left foot. He came back and scored an amazing amount of goals with his left foot, while he could make something out of nothing as well.
"Michael has had a great career but, while I can only speak from my experience, you know when your body has had enough; Michael's heart will want to play on but his head and his body will be screaming for him to stop."
Sir Trevor Brooking, FA Director of Football Development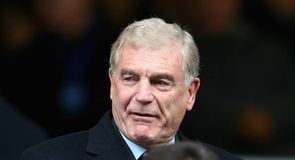 "Michael was such an exciting young talent when he came on the scene; there will be a few goals he will always be remembered for but his acceleration was fantastic and his composure was excellent.
"Unfortunately he started to get hamstring trouble which was a huge frustration for all of us; he never really lost his pace but he had to change his game slightly because that explosiveness off the mark was a key part of his game.
"Ability-wise, though, he had everything and if he did not get injured I think 100 caps and 50 goals for England would have been a certainty, but as well as his playing ability he was a role model, too; he behaved well and conducted himself well."
David Fairclough, Liverpool, 1975-1983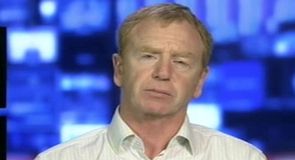 "It's disappointing that Michael is going out the way that he is; his career has petered out in contrast to the way that he came onto the scene in such dramatic fashion.
"All that he achieved in those early years was amazing and people thought that he would go on and break all kinds of records. It just hasn't happened for him, though, because he's been plagued by injuries, and becuase he hasn't been able to get this season up and running, he's probably taken a wise decision.
"I remember Michael as a 14/15-year-old lad playing for England schoolboys at Wembley and scoring dramatic goals, but once you lose that little thing that makes you different - for Michael it was his burst of speed and his ability to get away from defenders - then it does become a little bit tougher.
"He had a great career at Liverpool, though, and a lot of their style was geared to getting the best out of Michael; Gerard Houllier basically gave him free rein, whereas everybody else was very disciplined. Michael was crucial to the success of Liverpool in his early years."
Is Michael Owen right to retire at the end of the season?