As FA-led initiative Girls' Football Week gets under way, we look at the state of the women's game in the UK.
The FA hopes to boost the female grassroots game by encouraging more schools to run female-specific football sessions during Girls' Football Week from 5-11 October. 
This year the programme has been extended to include primary and secondary schools, colleges and universities along with clubs and community groups, and is hoped that 5,000 girls will play football during the week - 3,000 more than 2014. 
But what's the bigger picture? With the help of some of the female game's biggest names and a wealth of statistics, we look at the ever-changing state of women's football.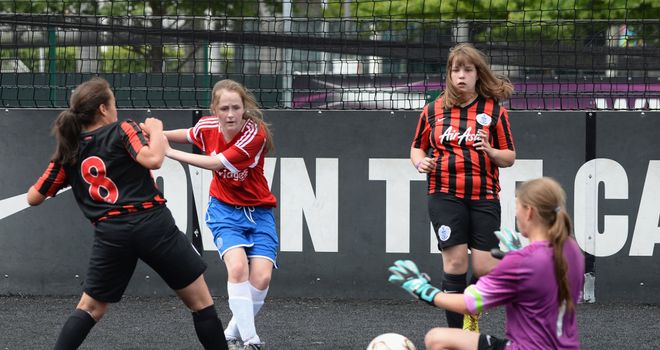 Participation in the UK 
Participation in adult female teams has grown by 5.3 per cent since the 2010/11 season. The number of players involved in affiliated adult female football is 27,324, while it is estimated 92,366 play recreationally.
2.9m women and girls play with 211,700 playing on a monthly basis.
In Scotland, the current number of registered players within girls and women's football stands at 8,230, with the target of having 20,000 female players to be registered by 2020.
In Wales, the figure for registered club players Under 18 is 4,299. In addition, 17,589 girls play football once a week either as an extracurricular activity or in the community, according to the 2013 School Sport Survey.
UK v Europe 
The number of female youth U18 players in the UK is less than participation levels seen across Europe, ranking behind Netherlands, Germany and Sweden. England have 62,442 players registered while leaders Sweden have 98,767.
It is a challenge that FA chief executive Martin Glenn says is being tackled.
"We're still less advanced than some of our continental rivals like Germany and France," Glenn told Sky Sports News HQ.
"We still have a smaller pool of elite players in which to pick the national team and that's because we started women's football a bit later.
"We also made it more difficult in England to do mixed football which is something that the French and Germans have done particularly well to promote the women's game. So we've still got a long way to go but that's encouraging because we can grow faster as we catch up."
The World Cup effect
In the WSL, attendances have risen 29 per cent compared to matches before England's successful Women's World Cup campaign.
The England team surprised many by reaching the World Cup semi-final, suffering a heartbreaking 2-1 defeat to Japan after a last-gasp own goal by Notts County's Laura Bassett.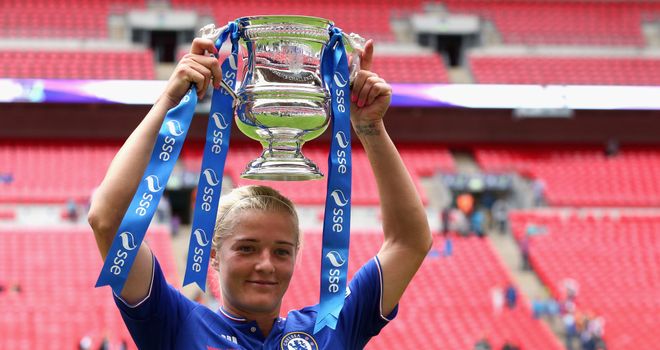 Chelsea captain Katie Chapman believes the World Cup has had a positive effect on players knowing they have increased support.
"It's been fantastic coming off the back of the World Cup," she told Sky Sports News HQ.
"I think doing well out there has made a massive difference as well coming back. To see the gates go up at league games has been fantastic for us. The support has been amazing, it's been more televised.
"You just see women's football everywhere. On papers, on TV and I think it's more in the public eye and it's been great because you've noticed it in the gates."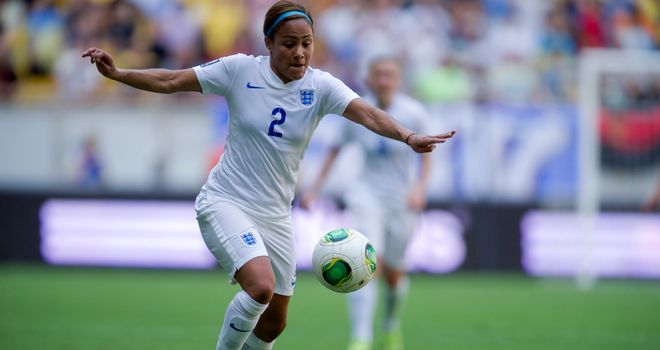 Arsenal full-back and England star Alex Scott also believes the effect of the national team's World Cup campaign will help greatly in increasing participation.
"We are role models now," Scott told Sky Sports News HQ. "Most definitely. Off the back of the success of the World Cup, the success we had - people are inspired to get in the England team or even just join a team. We are hoping those numbers will just go up and move forward.
"It's inspiring the next generation. For my niece to stand up in school and say she wants to be a professional footballer, the dreams are now a reality because the paths are there to grab the dream."
WSL attendances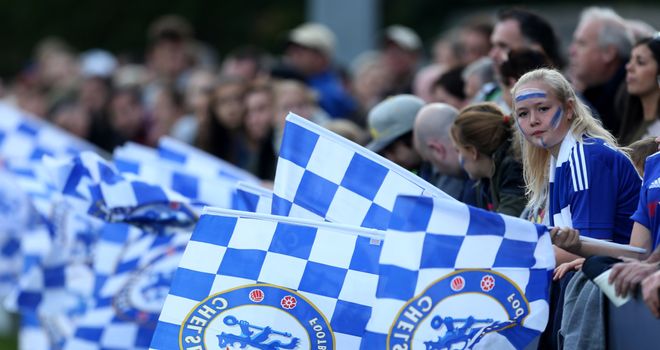 FA Women's Super League (FA WSL) 1 attendances have soared this season with a 48 per cent year-on-year increase.
The average league attendance per match was 1,076 compared to 728 in 2014, a record for FA WSL.
Attendances have risen 29 per cent compared to matches before England's successful Women's World Cup campaign.
Emma Hayes' Chelsea, who secured the title by beating Sunderland 4-0 in front of a 2,710-strong crowd on Sunday, led the way in terms of growth with a 164 per cent increase in attendances compared to 2014. Top-flight newcomers Sunderland were second with a 123 per cent increase.
Manchester City, who finished second and secured UEFA Women's Champions League football for the first time, had the highest average attendance with 1,500.
Sunday's home match against Notts County secured the season's highest attendance with 3,180 supporters at the Academy Stadium.
FA director of football participation and development Kelly Simmons said: "The sheer increase in attendances we've seen this season shows just what appetite there is for the women's game in this country.
"2015 has been a landmark year for women's football, with the success of the England team at the World Cup and the first-ever Women's FA Cup Final at Wembley, and this is another marker of just how far the game has come.
"We've seen across clubs that fan-bases are really growing and that matches have attracted general football fans as well, particularly after the World Cup.
She added: "There is so much fantastic work taking place at clubs to drive attendances and raise awareness and this success is testament to that."
Female coaches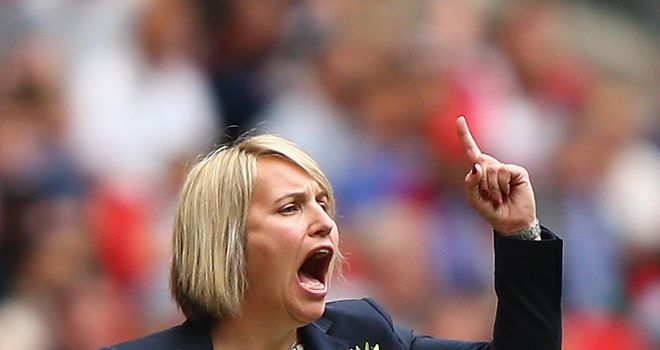 Away from the pitch, there has been a greater emphasis on trying to get more female coaches involved in the sport with the help of Girls' Football Week.
"I was in a very large club and yet I was the only female coach at the time," Kelly Simmons told Sky Sports News HQ.
"I was then the only female manager throughout the entire age group spectrum and I think it's really important we change that. We need to get mums as well as dads involved."
Women's football expert and Doncaster Rovers Belles winger Sue Smith believes Chelsea winning the league with female coach Emma Hayes could inspire others to take to coaching or other roles in football outside playing.
"It was excellent that Chelsea won the league with a female manager," she told Sky Sports News HQ.
"That's a good role model for other female coaches to get involved and want to aspire to be like that. There's a lot of mentoring systems in play at the minute where they're trying to get more females.
"If they don't want to play then there's other areas of football, whether its officiating, whether its coaching, managing so it's getting them involved in whatever level you want them to get involved in or they want to get involved in."