Sports Minister Tracey Crouch has given governing bodies plenty to think about over Christmas after warning them they will be penalised if they do not get more women and ethnic minorities on their boards.
The Government published its first ever strategy on sport last week, designed to make improvements from grassroots right through to the elite level.
Part of that focused on females in leadership roles and Crouch says financial penalties will be enforced if governing bodies fail to reach her required target of 25 per cent of women on boards by 2017.
"In the past there hasn't necessarily been that stick, and that stick which is outlined very heavily in the strategy is around public funding," Crouch told Sky Sports News HQ at one of Barry McGuigan's boxing academies in east London.
"If you don't sign up to a strong governance code - which will be developed with governing bodies themselves - then they will lose public funding going forward."
According to the 2015 Women in Sport leadership audit, 29 out of 63 national governing bodies do not meet the target set by Crouch.
"I welcome this whole idea of getting more women and ethnic minorities on boards," Olympic badminton silver medallist Gail Emms said.
"For me it's about Tracey Crouch saying 'Come on sport - wake up. Look around, stop being so insular and staying within your box. Look around you and look at the opportunities and the variety that is out there'."
In 2013, England Squash and Racketball was one of four governing bodies with no women on its board. Since then two women have joined and recently resigned, but world squash champion Laura Massaro is confident the issue of gender imbalance within her sport will be addressed going forward.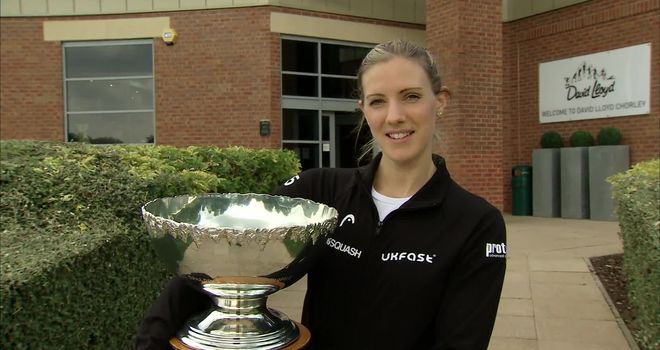 "I'm sure there are hundreds if not thousands of women out there from different backgrounds that are up for having these roles on boards," she said.
"The fact that they have been given the opportunity to step up and make it happen [in the first place] is hugely positive."