Sport England's Backing the Best initiative will help our national teams become more representative, according to the organisation's director of sport.
Backing the Best is a bursary scheme that will support the next generation of sporting talent across more than 30 sports, helping cover expensive costs like travel, accommodation, nutrition and medical bills.
The programme is backed by £5.5 million of new National Lottery funding which aims to level the playing field in top-level sport. The awards are worth up to £5,000 per year.
Jessica Hunter, a 100m hurdler with a personal best less than one second behind Jessica Ennis-Hill, is among the first batch of around 60 recipients that will benefit from a Backing the Best bursary.
The 19-year-old has previously been unable to afford physiotherapy and specialist coaching and has even been forced to miss out on competitions due to a shortage of funds.
"It does make you feel annoyed because it makes you feel like you're not getting what you deserve," Hunter told Tuesday's Sportswomen show on Sky Sports News HQ.
"If you have that support and the financial stability behind you then it definitely has an impact."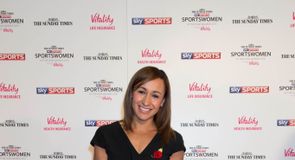 Sport England director of sport, Phil Smith, said: "Backing the Best has been designed to give a helping hand to those who need it - so that ability and attitude are the only criteria for success, and not money.
"Ultimately, we want our national teams to be truly representative of our country, rather than just those that can afford to reach the top.
"We are incredibly proud of our first group of athletes; they are an inspiring group of young people that deserve to be recognised for their talent and dedication."
The four-year Backing the Best scheme was launched after a study, carried out by Leeds Beckett University, showed the rising cost of becoming a sports star has led to some of England's best up-and-coming talent dropping out.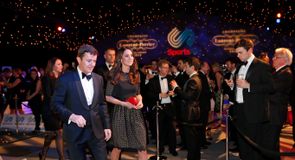 Charity SportsAid - who have supported emerging British athletes for the last 40 years - are helping deliver the Backing the Best scheme.
Tim Lawler, chief executive of SportsAid, said: "Backing the Best is exciting. It's a new initiative never seen before in the environment of talent in sport, being targeted at those young sports people facing the toughest financial challenges.
"Without support through Backing the Best, there is a chance some talented young athletes will be lost to their sport; with Backing the Best, they have a chance to reach their full potential."