Britain's Laura Massaro has failed in her bid to win the World Squash Championship for a second time after she lost to Egypt's Nour El Sherbini in Malaysia on Saturday.
El Sherbini came from two games down to win 6-11 4-11 11-3 11-5 11-8 in the final to become the first Egyptian woman to claim the crown.
World No 2 El Sherbini, who lost to Massaro in the 2013 final, took more than an hour to prevail.
Her road to the title included defeating eight-time defending champion Nicol David on her home court in the quarter-finals, before seeing off the challenge of compatriot and world junior champion Nouran Gohar in the last-four.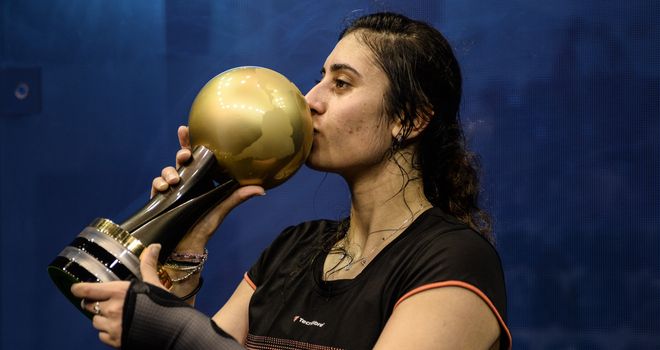 Victory over Preston-based world No 1 Massaro means she has won 19 of her 20 matches this year.
For 2013 champion Massaro, it was her second loss in three finals, as she was beaten by Malaysia's David in 2012.
"I'm obviously disappointed to lose but she played an amazing match from 2-0 down," said Massaro.
"I've to take it on the chin and come back again. It's been an amazing tournament, and we as players couldn't have asked for more this week."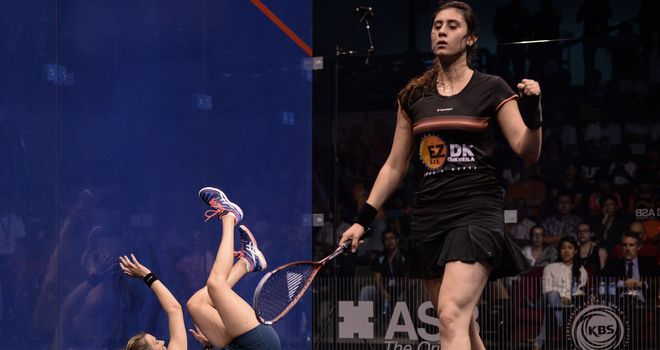 In contrast, El Sherbini admitted she was thrilled to be crowned world champion.
"I'm dreaming right now, I didn't imagine I could win this match," she said.
"Laura is a very tough player, and even until the end I didn't think I could do it."