2019 has the potential to be the most important year for the sport of netball in England. And, it all starts live on Sky Sports on Sunday with the Netball Quad Series.
The bi-annual tournament sees England, Australia, New Zealand and South Africa clash on the world stage.
It's a tournament that the Vitality Roses have yet to conquer and win, however, their progression in the standings since its inception tells a story.
Australia's hold on the competition has been a dominant one (four out of five wins) and the Diamonds are arriving with a laser-sharp focus to disrupt the side that beat them to Commonwealth Gold last April. Of course, that's the aim of New Zealand and South Africa as well.
All four teams will start their campaigns by getting a taste of life at July's Netball World Cup venue - the M&S Bank Arena in Liverpool. After that, rounds two and three move to London's Copper Box Arena.
| | | | |
| --- | --- | --- | --- |
| Sunday January 13 | | | |
| Live from 3.15pm | South Africa v Australia | Sky Sports Mix & Arena | |
| Live from 5.30pm | England v New Zealand | Sky Sports Mix & Arena | |
| | | | |
| Saturday January 19 | | | |
| Live from 4.15pm | Australia v New Zealand | Sky Sports Mix & Arena | |
| Live from 6.30pm | England v South Africa | Sky Sports Mix & Arena | |
| | | | |
| Sunday January 20 | | | |
| Live from 3.15pm | South Africa v New Zealand | Sky Sports Mix & Arena | |
| Live from 5.45pm | England v Australia | Sky Sports Arena | |
| | | | |
With a World Cup just around the corner, performances will be vital and key lessons will be learned. So, without further ado let's take a look at the four nations, starting with the home side...
England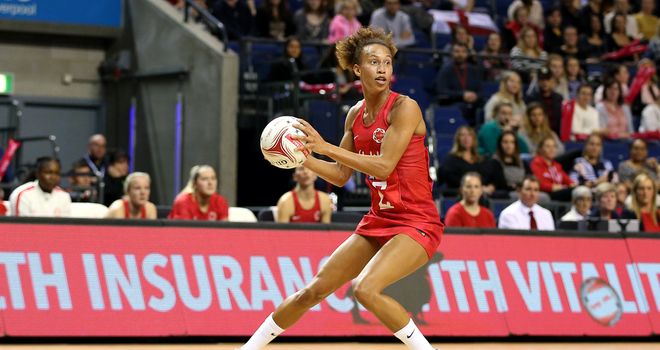 In this Netball Quad Series the Vitality Roses will get a taste of what it's like, as the host nation, to 'play with a target on their backs' to use Ama Agbeze's words.
Here in January, there won't be the level of pressure on the Roses that will be present in July but regardless of that, a heavy weight of expectation will remain as momentum-gaining victories are sought. Handling that will be an important, and pivotal, learning experience.
| | | | | |
| --- | --- | --- | --- | --- |
| Quad Series | Winner | Second | Third | Fourth |
| 2016 | Australia | New Zealand | England | South Africa |
| 2017 (i) | Australia | New Zealand | England | South Africa |
| 2017 (ii) | New Zealand | Australia | England | South Africa |
| 2018 (i) | Australia | England | New Zealand | South Africa |
| 2018 (ii) | Australia | England | New Zealand | South Africa |
The Roses will be without Agbeze whose knee injury hasn't gone but is "progressing well". So once again Serena Guthrie will take on the captaincy and Jade Clarke remains as vice-captain.
With the world-leading Geva Mentor back, England's defensive circle has considerable oomph to it and at the other end, Jo Harten's return will send shivers down the spine of all of their rivals.
The burning question for all - can Tracey Neville's side turn back-to-back runners-up spots into a first ever Quad Series victory?
If they can, then it would certainly send out a huge message to the netball world. Not to mention, it would also drive confidence levels and generate the type of aura around them that could be very useful come July.
Roses Squad: Helen Housby, Jo Harten, Natalie Haythornthwaite, Rachel Dunn, Chelsea Pitman, Jade Clarke, Serena Guthrie, Razia Quashie, Geva Mentor, Eboni Usoro-Brown, Layla Guscoth and Fran Williams.
Australia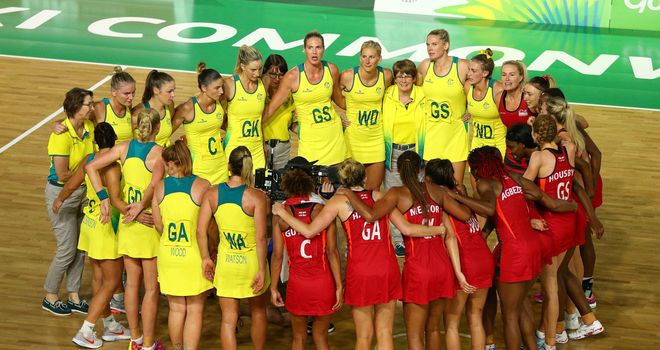 The Australian Diamonds' 2018 saw them win 15 out of their 17 matches and that delivered two Quad Series titles and one Constellation Cup title.
There were dealt a huge blow on the even of the Series with captain Caitlin Bassett ruled out with a fractured forearm suffered in practice, she has been replaced by Giants star Kiera Austin.
Of course, their intense Commonwealth Games' showdown with England will stick out in the memories of all up in the Northern Hemisphere and those in the Southern Hemisphere too.
Right now, head coach Lisa Alexander and her squad are looking to making it three Quad Series wins on the bounce and are fresh off a sixth consecutive Constellation Cup title. Alexander is clear about what she expects from her side.
"Momentum is something you don't take for granted and I'm always that sort of coach that thinks you don't just play around with things just for the sake of it," the head coach told netball.com.au.
"Form is very important and momentum is very important and we want to come away with three wins, there's no doubt about that."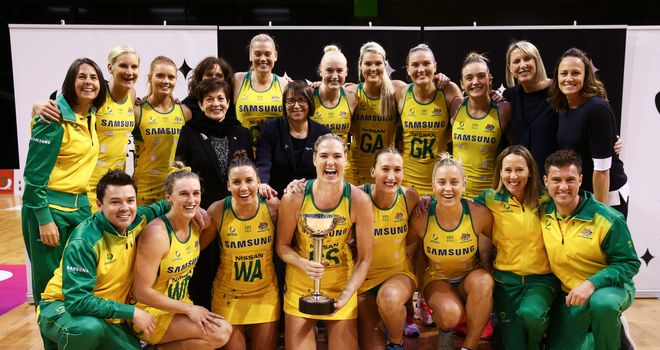 Alexander has already said that the trio of Emily Mannix, Jamie-Lee Price and Kate Moloney should all gain more court time during this series but hasn't made changes to the squad that won that Constellation Cup.
The Diamonds have travelled to England with a 13-player squad (one extra mid-court player) and that squad will be cut down to 12 for each of their matches. Needless to say, that process should add extra spice to their training.
The team's quality is clear for all to see and there's no room for brand new faces at this point - every member present has been capped before.
Diamonds Squad: Keira Austin, April Brandley, Kelsey Browne, Courtney Bruce, Emily Mannix, Jamie-Lee Price, Kate Moloney, Gabi Simpson, Caitlin Thwaites, Gretel Tippett, Liz Watson, Jo Weston, Stephanie Wood.
South Africa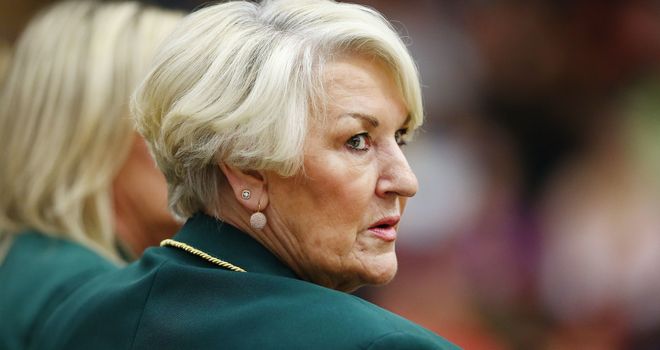 The SPAR Proteas arrive in England after five wins from five matches in the Diamond Challenge - encounters against Zimbabwe, Zambia, Botswana, Namibia and the SA President's XI - and head coach Norma Plummer was content after.
"I put the girls under a lot of pressure because I was introducing different strategies and tactics for them and I wanted them to implement them on court," said Plummer to Netball South Africa reflecting on the competition.
"Some of it came off really well, some of it they struggled a bit. I'm trying to make them self-sufficient in the pressure situations and I'm satisfied where they are now ahead of the Quad Series, where the games will be five times more difficult."
There are three additions to the 12-player squad that won the Diamond Challenge as Tshina Mdau (WA), Monique Reyneke (WD/GD) and Ine-Marí Venter (GS/GA) are all included.
Proteas Squad: Erin Burger, Sigrid Burger, Khanyisa Chawane, Romé Dreyer, Maryka Holtzhausen, Phumza Maweni, Tshina Mdau, Bongiwe Msomi, Lenize Potgieter, Karla Pretorius, Monique Reyneke, Renske Stoltz, Shadine van der Merwe, Ine-Marí Venter and Zanele Vimbela
New Zealand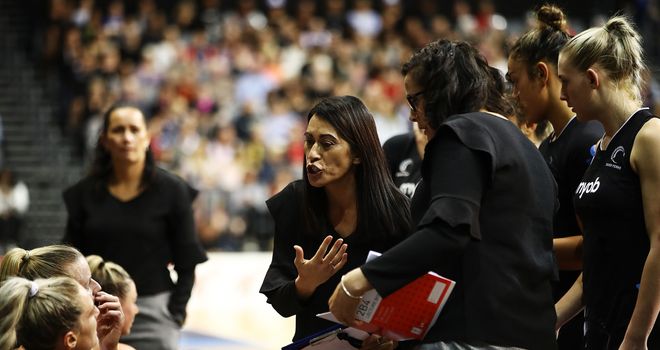 By their high standards, 2018 wasn't a vintage year for the Silver Ferns but as head coach Noeline Taurua establishes in role their trajectory looks to be moving upwards again. A 55-44 victory over the Diamonds in the third test of the Constellation Cup series was testament to that.
Taurua announced her squad for this series back on December 13 after putting 25 individuals through a rigorous training camp in Auckland. In the head coach's words she put her players "under the pump physically, mentally and emotionally" in a bid to set the standard of what's expected moving forwards.
The result is a 12-player squad for this series with a bit of movement to it and one that blends experienced campaigners with some newer faces.
Defender Casey Kopua, who has 101 Silver Ferns caps, is set to make a comeback having last played for the side in 2015 but there's no room for former captain Katrina Rore (nee Grant) nor shooter Te Paea Selby-Rickit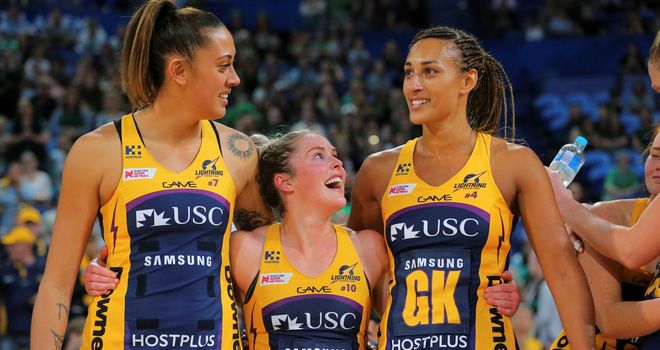 The 21-year-old mid-courter Kimiora Poi and defender Erena Mikaere are the Silver Ferns' two new players and head coach Taurua is crystal clear about what she wants to see from all, old or new.
"There's nowhere to hide. If people don't do their own job then it impacts on somebody else, and that shows when we play on court," she said at SilverFerns.co.nz
"I think there's been improvement overall and a better understanding of what is expected and our ability to put that out on court."
Silver Ferns Squad: Ameliaranne Ekenasio, Maria Folau, Maia Wilson, Gina Crampton, Laura Langman, Kimiora Poi, Sam Sinclair, Whitney Souness, Karin Burger, Casey Kopua, Erena Mikaere, Jane Watson.
Watch every game of the Netball Quad Series which starts on Sunday, coverage is live on Sky Sports Mix and Arena from 3.15pm. Sky Sports will also show every game live of the 2019 Vitality Netball World Cup, July 12-21.