Gareth Southgate has laid the ghost of his Euro 1996 penalty miss to rest following England's shootout heroics against Colombia, says John Cross.
After losing six of seven shootouts in major tournament history, England put previous disappointments behind them to beat Colombia on spot-kicks in a frenetic last-16 clash in Moscow.
Where previous generations have floundered, including Southgate when he missed a decisive sudden-death penalty in Euro 1996, this England team flourished under the pressure.
Although Jordan Henderson saw his penalty saved, Mateus Uribe's attempt rattled the bar and goalkeeper Jordan Pickford denied Carlos Bacca before Eric Dier stepped up to secure a 4-3 win.
Speaking on the World Cup Supplement podcast, Cross - of the Daily Mirror - thinks the demons of Southgate's penalty miss at Wembley have been banished.
"Euro 96 has almost defined him as a person, a player, a character and a manager - it's what we always talk about," he said.
"If we had have lost on penalties, the question would have gone immediately back to Euro 96 and how penalties haunt England and Gareth Southgate. He would have absolutely loved to laying that ghost to rest. It would have been a wonderful moment for him."
Jonathan Northcroft - of the Sunday Times - had his eyes on Southgate during the shootout and was delighted for the England boss due to the way he conducts himself.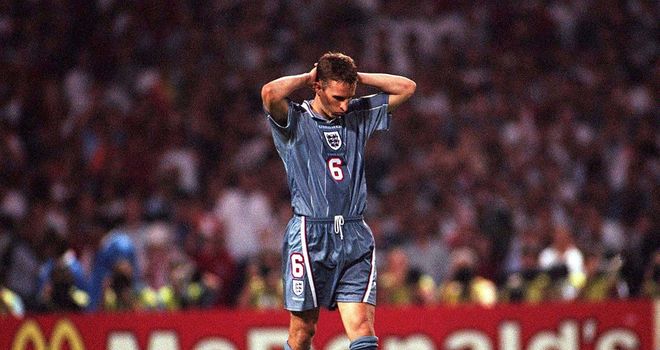 "Gareth was so outwardly cool during the shootout," he said.
"When the final penalty went in there was a really intimate moment with his coaching staff. Some managers would be in the centre circle, taking all the acclaim, but Southgate stopped and celebrated with his staff. Even in that moment he didn't forget the team and I think there's a wonderful humility about Gareth Southgate that makes this team really appealing."
Speaking of his own experience of a penalty shootout defeat by Germany at Euro 1996, Southgate said he'll never get over the disappointment, but Tuesday's win remains special.
"Well, it will never be off my back sadly," Southgate said, referring to his missed penalty at Euro 96.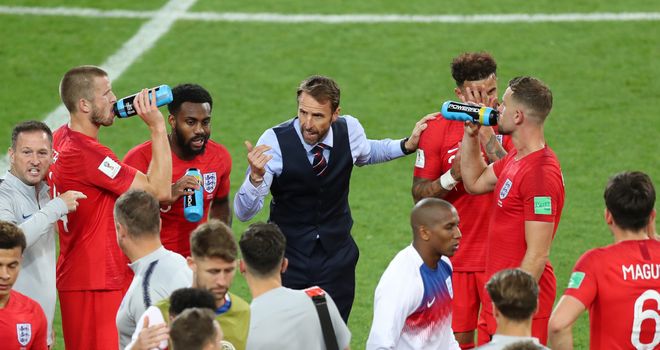 "That's something that will live with me forever.
"But today is a special moment for this team and it'll hopefully give belief to the generations of players that will follow because they can see what has happened.
"In life, we always have to believe in what is possible and not be hindered by history or the expectations.
"I think these young players are showing that. They're enjoying the tournament, and we're looking forward now to preparing for the quarter-final."