WWE legend Booker T: I want to return to in-ring competition
By Abel Morton
Last Updated: 11/07/18 2:06pm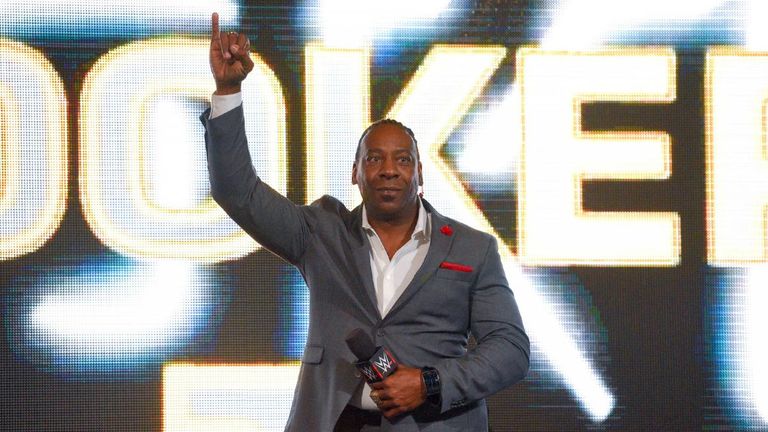 WWE Hall of Famer Booker T has said he could be open to a sensational return to the ring.
Speaking to the Heated Conversation podcast, the former six-time world champion said: "I never said I was retired - I never said I wasn't going to put the boots on ever again."
Booker T last competed in a WWE ring six years ago at WrestleMania 28 where he was a member of Team Teddy in a twelve-man tag team match.
He had a successful tenure in WCW in the 1990s before joining WWE in 2001.
He went on to reveal that he feels like he is incredible shape despite being 53 years old, although - like every other athlete who has been out of competitive action as long as he has - it is only natural that there should be some doubts in the back of Booker T's mind.
He said: "Right now I feel good, my body is in peak performance as it's ever going to get.
"Do I still got the juice, can I still go out there and get it done? Is the Scissor Kick going to be as violent?"
Current WWE superstars, Ember Moon and The Usos trained at Booker T's wrestling school prior to making their big moves to WWE.
While he has the passion to give back to up-and-coming wrestlers, Booker T feels that he owes it to his students to lead by example and get back into the ring once again.
"My students, my warriors that go out and do it for me on a monthly basis," he said.
"If I can't go out there and show them that this is the way it is supposed to be done… If I can't go out there and do that, it seems like I'm not totally doing my job."
Whether it is on a part-time or full-time basis, WWE has shown in recent times that they are willing to consider using such legends to have another run in the big time.
Kurt Angle made an in-ring return at TLC last year and The Undertaker has competed several times this year.