Triple H says WWE's female stars have 'changed the business'
'Our women knock the ball out of the park every night'
Last Updated: 03/02/17 1:18pm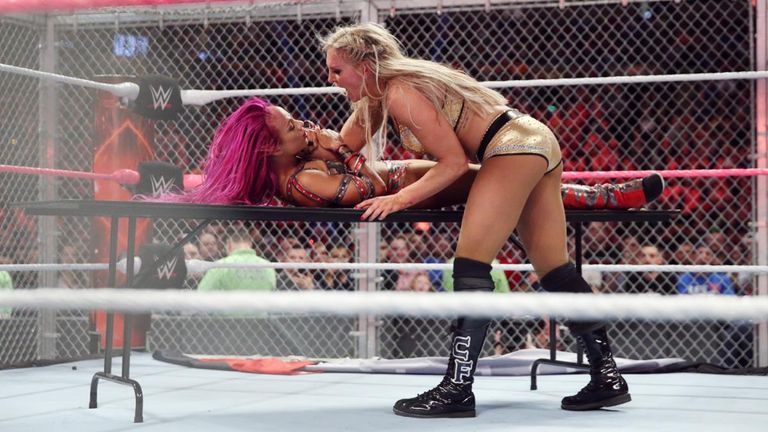 Triple H says Sasha Banks and Charlotte's Hell in a Cell main event was a richly-earned reward for WWE's female wrestlers "changing the business".
Banks and Charlotte became the first women to compete inside Hell in a Cell and main event a main roster pay-per-view when they faced each other in a 23-minute classic in Boston in October.
Triple H - speaking to Gorilla Position podcast host James Delow - revealed WWE chairman Vince McMahon needed no convincing that the women were ready to be handed such a significant spot.
Banks and Charlotte locked horns in the showpiece slot, despite Kevin Owens and Seth Rollins also meeting inside Hell in a Call on the same card for the WWE Universal Championship.
"We didn't give them the main event, they earned the main event," said the 14-time world champion. "They earned it by knocking the ball out of the park each and every night.
"Vince [McMahon] had to have confidence that Charlotte and Sasha could close out Hell in a Cell inside Hell in a Cell, for the first time ever and make that entire event deliver.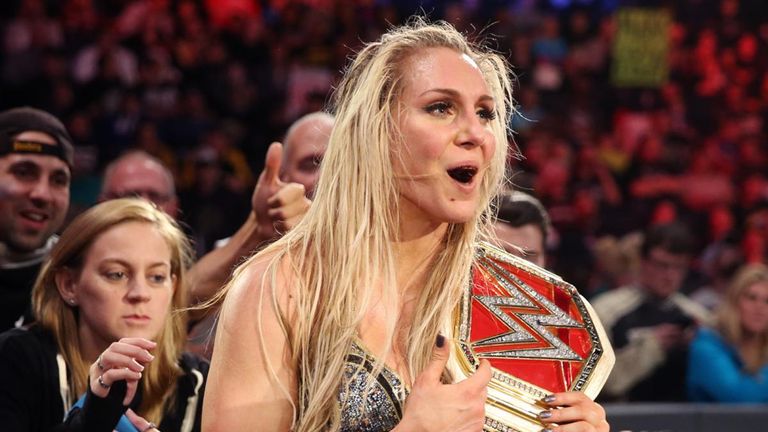 "But he had seen time and time again in NXT all the things they had gone through so he didn't have to be talked into it - they had proven themselves and he was confident.
"[Sasha and Charlotte] are very hard on themselves, which is why they are so great, and there were a few things I knew they weren't happy with [at Hell in a Cell].
"But I told them that they had changed the business and they had just made history - put your critique off until tomorrow and revel in today."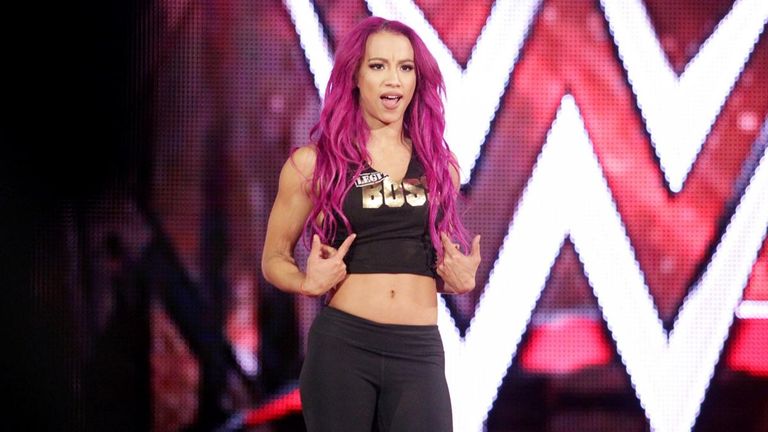 Reflecting on how women's wrestling has blossomed, Triple H - the mastermind behind WWE's burgeoning NXT division - added: "We changed the business with a handful of girls in NXT - Paige, Emma, Natalya and Charlotte and then Sasha and Bayley.
"I am so proud of them. I feel like a dad - I am more nervous than when I walk out at WrestleMania. I have watched them become stars and represent themselves so well in interviews.
"When you build something from nothing and they deliver to that level it makes you so proud. They have come so far, so fast and will continue to get that opportunity because they deliver."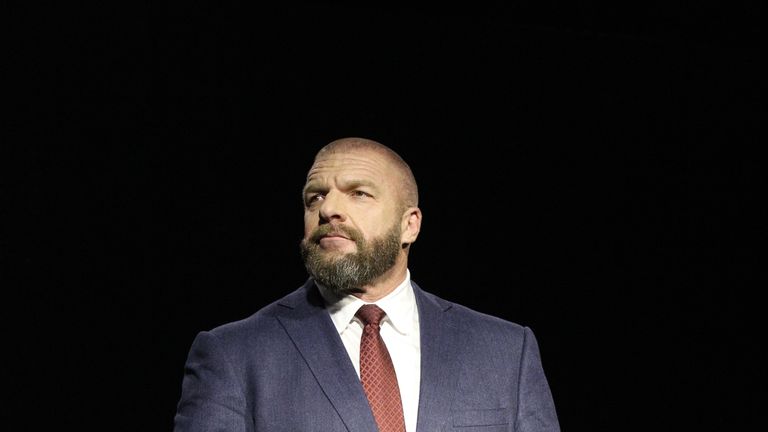 WWE's Women's Revolution came to the main roster in earnest when Charlotte, Banks and Irish fan favourite Becky Lynch were promoted from NXT in the summer of 2015.
Charlotte, Banks and Lynch wowed at WrestleMania 32 in April, when they faced off in a Women's Title Triple Threat in front of over 100,000 fans at AT&T Stadium in Arlington, Texas.
"You had all these things happening where women in athletics were becoming more prominent and accepted - Venus and Serena Williams, Ronda Rousey, the US women's soccer team.
"It was a perfect opportunity to put our athletes, who I argue are among the best in the world, out there in that manner - it made my job easy knowing they had the ability to steal the show."
To hear more from Triple H on the evolution of women's wrestling and how he has found transitioning from a full-time performer to a backstage role, plus full reviews of this week's Raw and Smackdown, listen to the Gorilla Position podcast.
Grab a NOW TV Sky Sports Day Pass and watch the top of the table clash, Chelsea v Arsenal, for just £6.99. No contract