Seth Rollins says WWE 'doesn't need' UFC stars
By Anton Toloui, WWE Editor
Last Updated: 14/08/17 1:30pm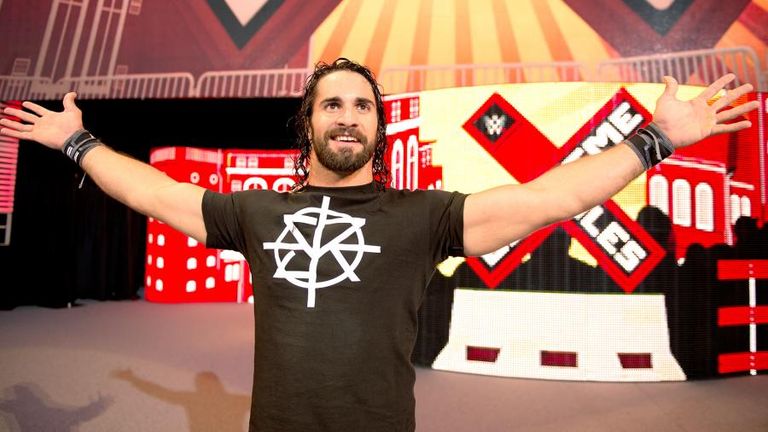 Seth Rollins insists WWE doesn't need to rely on UFC stars to keep the company popular.
Former UFC women's bantamweight champion Ronda Rousey has been reportedly training to make her WWE debut, while Conor McGregor has been another target in the past.
WWE star Rollins, however, is adamant his company doesn't need to scout high-profile recruits.
"I think we have maybe the most talented roster of all time," the 31-year old told reporters. "I don't think we need anybody to help or crossover.
"If they want to come over to our world and have some fun then that's cool but we're happy doing our thing on our own."
Despite Rollins' reservations, McGregor and Rousey have been part of WWE's attempts to work with high-profile stars to boost their chances of mainstream media attention.
WWE vice president of creative, Triple H, invited McGregor and his Las Vegas opponent Floyd Mayweather into a WWE ring to settle their differences while speaking to Sky Sports in June.
Rousey has already appeared in WWE, teaming up with The Rock at Wrestlemania 31 to get one over Stephanie McMahon.
It's unlikely Rousey will be present at WWE SummerSlam, live on Sky Sports Box Office in the early hours of August 21, but she was present at the filming of the company's new 32-women competition, The Mae Young Classic.
Rollins will be in Brooklyn though. He's currently teaming up with former Shield partner Dean Ambrose and appears to have RAW Tag Team Champions Sheamus & Cesaro in their sights.
"SummerSlam was a big part of my childhood and there've been some legendary matches. I really liked it when Hulk Hogan and Ultimate Warrior teamed up against Slaughter and Adnan one year.
I loved it when Liz and Savage got married too. Bulldog and Bret at Wembley, the TLC match between The Hardyz, Dudleys, Edge & Christian; there's a tonne of memories."