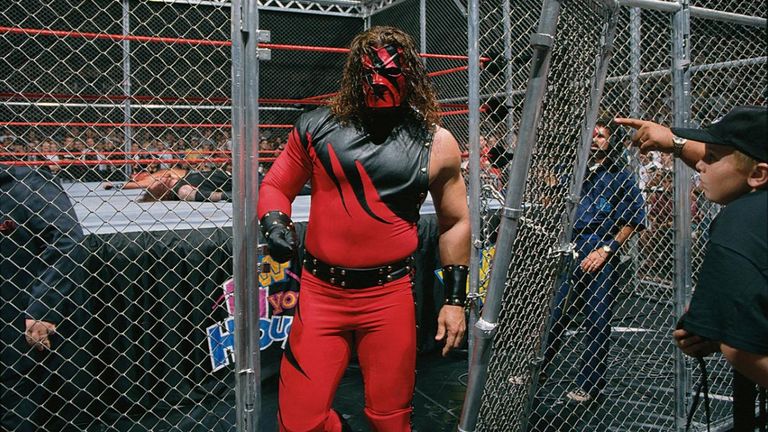 The Raw roster took centre stage with their final solo pay-per-view of the year as TLC takes place live from Minneapolis, live on Sky Sports Box Office this Sunday night.
The SmackDown brand has already begun their buildup to Survivor Series next month, whilst The NXT roster is preparing themselves for NXT: War Games in less than a month's time.
Here are the superstars who have stood out this week heading into a busy period for WWE.
Good Week
Kane (RAW)
The Big Red Machine made his return to WWE on Raw when he interrupted the steel-cage match between Roman Reigns and Braun Strowman to send a message to The Big Dog and insert himself in the handicap match at TLC on Sunday night. Kane hasn't been seen on WWE TV for almost a year but it seems that he has come back to avenge his 'brother', who was defeated by Reigns at WrestleMania earlier this year.
Kane is coming to the end of his WWE career now but his return could also signal the return of The Undertaker and WWE could allow The Brothers of Destruction to have the poetic departure from the company that the duo truly deserve.
Jinder Mahal (Smackdown)
After not appearing on Smackdown last week, Mahal appeared a freshman with an incredible challenge on Tuesday night as he called out Universal Champion Brock Lesnar and challenged him to a match at Survivor Series.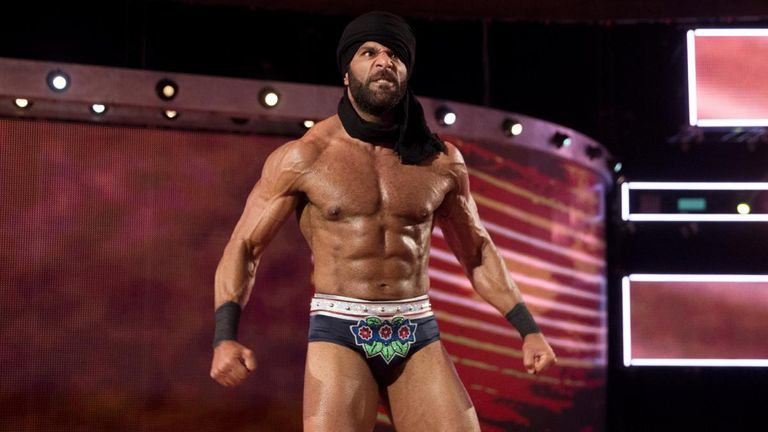 The match is not going to be about championships, it seems that this will just be another Smackdown versus Raw match at Survivor Series that could all be about bragging rights. Jinder is confident, but he may not be aware of the challenge that he has just laid out and the fact that he has to step into the ring with The Beast if he accepts.
Ember Moon (NXT)
Ember Moon has been one of the standout women on the NXT roster for the past year but has been unable to dethrone Asuka and take the title she has deserved. This could all change at NXT Takeover: War Games next month since Ember won the second triple threat match women's match this week to book her place in the fatal four-way match for the vacant NXT Women's Championship.
Kairi Sane and Peyton Royce currently make up the rest of the field for the match as the WWE Universe wait to see who the final woman in the match will be next week after it was announced that there will be a battle royale including all current female wrestlers on the roster.
Bad Week
Alexa Bliss (Raw)
Alexa puts her Raw Women's Championship on the line this weekend at TLC but in the build-up to this match, she was pinned by Mickie James on Raw. Alexa teamed with Emma to take on Mickie and Bayley, but after a Mick Kick to the face, Mickie was able to send a message to her opponent on Sunday night.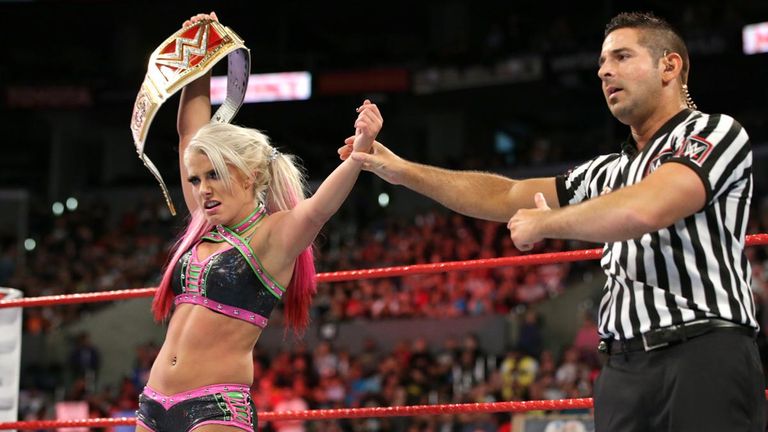 Alexa has made the build-up to this match all about Mickie's age, but it seems that this week Mickie proved that age is just a number and the fact that she's older means that she's much more experienced in the ring. Will she make history by becoming a seven-time champion at TLC?
Randy Orton (Smackdown)
Orton was WWE Champion just a few short months ago, now he's the superstar who takes the pin in a tag-team match on Smackdown Live. It's been a rough few months for The Viper since he was unable to reclaim his Championship from Jinder Mahal and was recently in a strange feud with Rusev.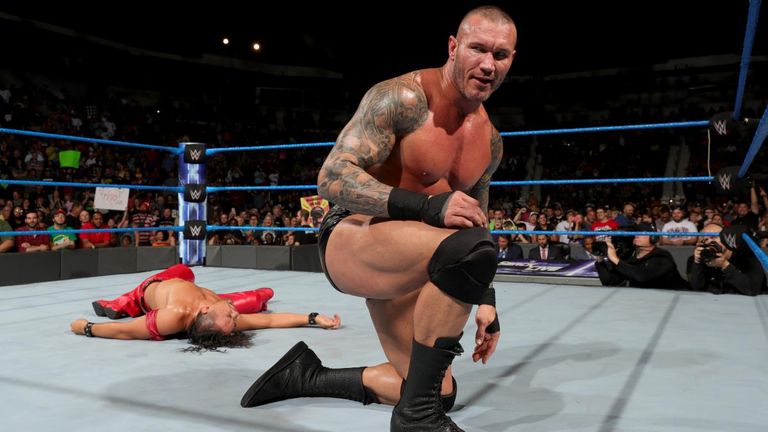 Right now Orton has no feud heading into Survivor Series next month and could be in danger of becoming just another superstar who makes up the numbers as part of the traditional Survivor Series Elimination match.
Raul Mendoza (NXT)
Mendoza has been doing great things in NXT over the past few months and on NXT he stepped in the ring with the undefeated Aleister Black. Even a distraction from The Velveteen Dream couldn't help Mendoza avoid Black Mass and the three count, which pushes him down to just another enhancement talent on NXT right now.
When is NXT going to allow some of these stars to shine rather than using them to further the careers of their handpicked favourites? Mendoza showed glimpses of something great throughout their match but it was ultimately all undone by Black's superior striking ability.
WWE TLC booking details
You can book WWE TLC NOW by visiting this link: https://my.sky.com/orderboxoffice/
Viewers can also book using their Sky TV remote by pressing the 'Box office' button and following on-screen instructions. (Only bookings via Sky TV remote are recordable using Sky Plus).
Sky TV residential customers only. Commercial customers contact Sky for price and to order. Sky Box Office terms apply. Cable customers should contact their local cable operator.
WWE TLC will be repeated on Sky Sports Box Office (channel 491) BUT NOT Sky Sports HD Box Office (492) between 10am on Monday, October 23 and 8pm on Thursday, October 26.
Repeat showings will take place every four hours, with the final showing STARTING at 8pm on Thursday, October 26.
The event is priced at £14.95 for UK customers, €21.95 for viewers in the Republic of Ireland.
Viewers can call 03442 410 888 to book WWE TLC (There may be an additional charge for telephone bookings).