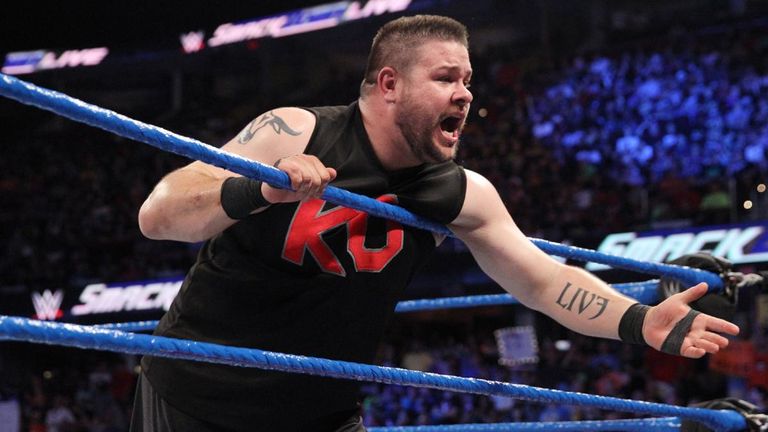 WWE's historic week of festive programming was good for Jason Jordan and Kevin Owens but not so much for Samoa Joe and Breezango.
WWE made history this week as they broadcast Monday Night Raw for the first time live on Christmas Day followed by SmackDown Live on Boxing Day.
But while it was a fantastic festive period for the likes of Seth Rollins, Jason Jordan and Kevin Owens, it was a rough week for Samoa Joe and Breezango.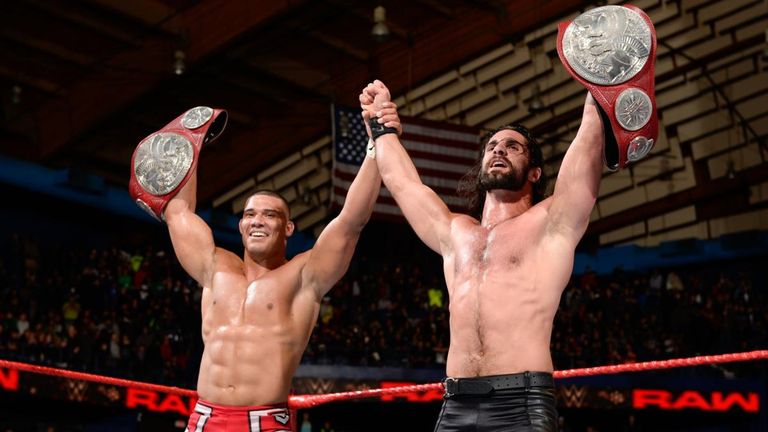 Good week
Seth Rollins and Jason Jordan (Raw)
Seth Rollins lost his tag team partner Dean Ambrose last week after it was announced that the former World Champion had suffered a torn tricep tendon and could be on the sidelines for up to nine months.
Rollins wasn't happy about the fact that Jason Jordan was the one to step into Ambrose's shoes but he wanted to get revenge on Cesaro and Sheamus and Jordan was the only other star available.
Incredibly, Rollins and Jordan managed to make history on Christmas Day by becoming the first superstars to win Championships on December 25, while Jordan himself became the first Triple Crown tag team champion, having become the first person to win the Championships on all three brands.
Perhaps the duo are not as annoyed about being forced to work on Christmas Day anymore.
Kevin Owens (SmackDown Live)
Kevin Owens has been the main superstar on SmackDown Live ever since he was moved over as part of the WWE shake-up back in April. Even though he's made an enemy out of Commissioner Shane McMahon, Owens has managed to reunite with his best friend Sami Zayn and the duo are taking the brand by storm.
This week Daniel Bryan gave Owens a match against WWE Champion AJ Styles, a match that he was able to win after Shane McMahon's involvement backfired.
This win could now lead to Owens being given a shot at the WWE Championship and if things on SmackDown continue this way, there could be a new champion on the brand in the coming weeks.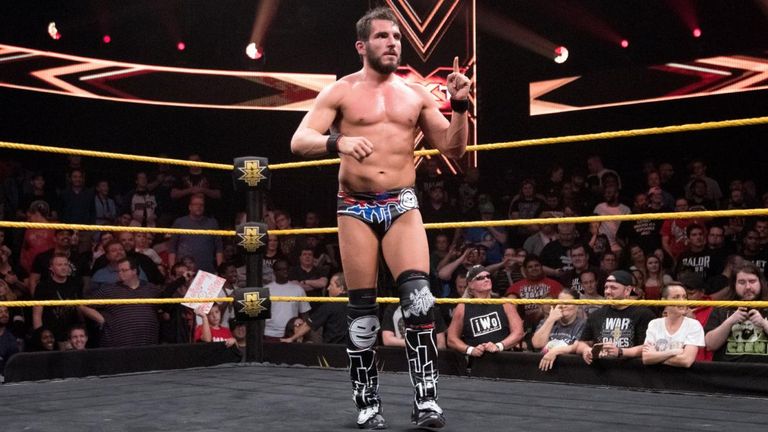 Johnny Gargano (NXT)
Johnny Gargano has been floating around the NXT roster aimlessly ever since Tomasso Ciampa turned on him at NXT Takeover: Chicago back in May.
But this week on NXT, Johnny Wrestling became the new number one contender for the NXT Championship when he was able to defeat Killian Dane, Lars Sullivan and Aleister Black in a fatal four-way match.
Not only did Gargano win the match, but he pinned Black to end his undefeated streak in NXT. Adam Cole and The Undisputed Era played their part in ensuring Black wasn't much of a threat, which allowed Gargano to take out Sullivan when he threw him into the steel steps before he threw Dain on top of him.
One slingshot DDT later and Gargano is looking at a Championship match against Andrade 'Cien' Almas in less than a month's time at NXT Takeover: Philadelphia.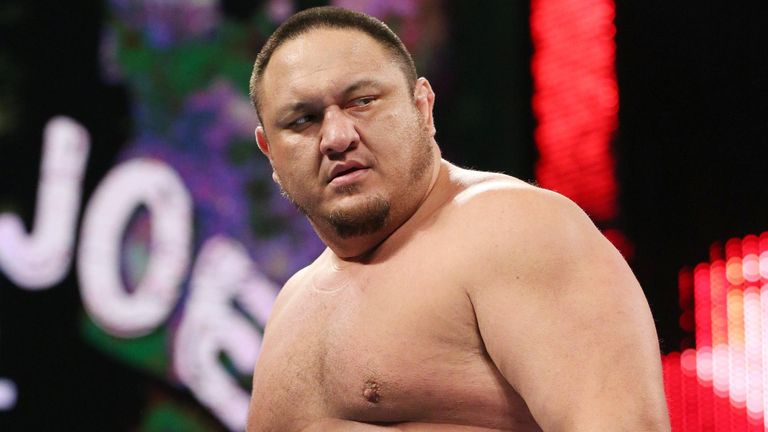 Bad week
Samoa Joe (Raw)
Samoa Joe may be "the right hand of destruction" but this week his level of destruction was matched by Roman Reigns, who was avenging his attack on his friend Dean Ambrose from last week.
Roman may have gone overboard as he unleashed an attack on Joe after the match was over and even put his hands on an official but it was something that had been coming for a number of weeks.
Reigns was later fined by WWE for his altercation with the official but he isn't remorseful about the attack at all as he tweeted to say that it was worth every penny.
Joe has been on a fantastic run over the past few weeks but has managed to unlock an angry side to Reigns that we have never seen before and the new Roman could finally be the one to match the Samoan Submission Machine.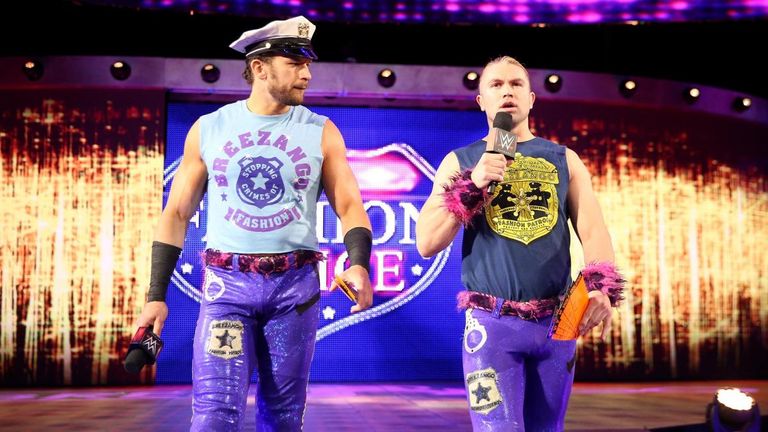 Breezango (SmackDown Live)
Breezango were defeated by Harper and Rowan back at Clash of Champions but it seems the defeat wasn't enough for The Fashion Police as they requested a rematch with The Bludgeon Brothers.
This week on SmackDown the duo once again dominated Fandango and Tyler Breeze but instead of going for the pin, they decided to prolong the attack until The Ascension made the save and carried their friends out of harm's way.
The Ascension then later announced that Breezango would be facing The Bludgeon Brothers once again next week on SmackDown because they wanted to avenge the attack that they had suffered earlier in the night.
It is highly unlikely Breezango will be able to get any kind of revenge against the destructive duo, so hopefully, The Ascension have a backup plan in place.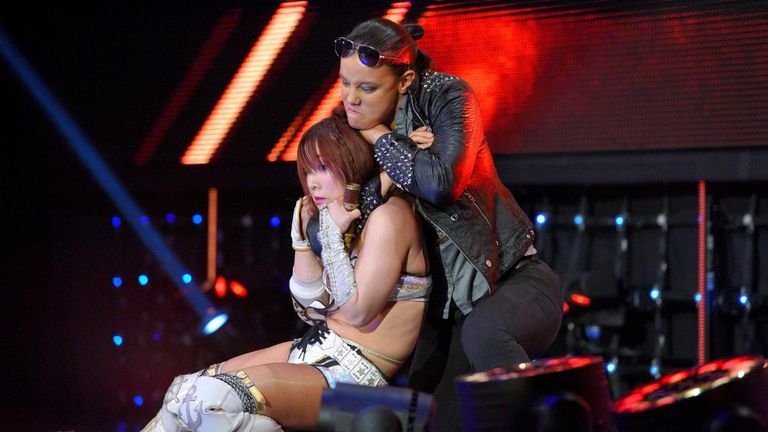 Kairi Sane (NXT)
The Pirate Princess hasn't been seen on NXT for a number of weeks, but following Ember Moon's successful title defence against Sonya Deville, she made her way out to show Ember that she had more competition for that championship.
Just as it seemed as though Ember was accepting her challenge, Shayna Baszler made her NXT debut, attacking the inaugural Mae Young Classic winner from behind.
Baszler locked in a chokehold and refused to let go until Sane was out cold. It was Sane who defeated Baszler in the final of the Classic back in the summer and it seems that The Queen of Spades hasn't forgotten.
Baszler then turned her attention to Ember Moon and it appears she is the next target in her sights, but what does this mean for Kairi Sane and her goal to become NXT Women's Champion?