AJ Styles v Shinsuke Nakamura: What makes it a WrestleMania dream match?
By Sam Pettit
Last Updated: 09/04/18 5:26am
Immediately after winning the men's Royal Rumble in January, Shinsuke Nakamura signalled his intention to challenge AJ Styles for the WWE Championship at WrestleMania 34.
It's long been billed as a 'dream match' for WWE fans around the world - but why?
A standout moment for SmackDown in 2017 came at the men's Money In The Bank ladder match in June. Styles and Nakamura stood toe to toe, the WWE Universe was getting loud and the pair didn't hold back. Quickly the chants of "this is awesome" rang out and, in just a short space of time, the pair had given us a glimpse of what they could deliver together in the ring.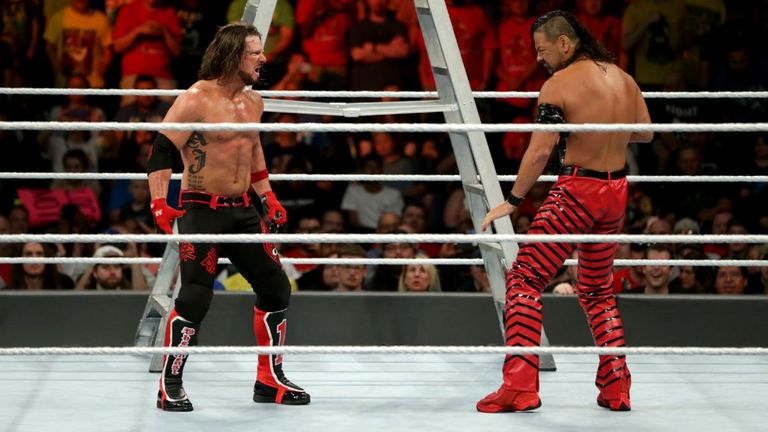 Their styles blended together perfectly, with Nakamura using his power to hurl The Phenomenal One over his head with a huge Exploder, and Styles utilising his speed to lay The King of Strong Style out on the mat with a devastating flying forearm.
It's that mixture of speed, athleticism, strength and agility that lays the foundations for what should be a great match at WrestleMania.
In the air, Styles is second to none. Even at the age of 40, his execution of the Phenomenal Forearm has seen it remain as one of the best signature moves in wrestling. If he is to have any chance of winning the WWE title, Nakamura will need to keep the champ grounded. But even then he's not safe.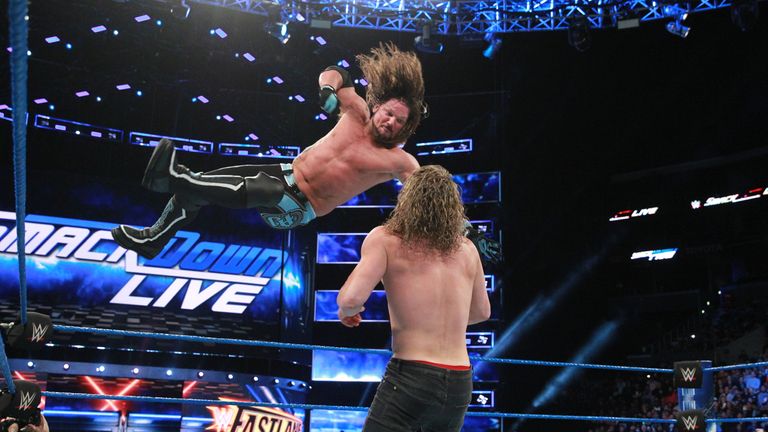 Styles is one of the few wrestlers to boast signature moves in the air, on the ground with the Styles Clash and on the mat with the Calf Crusher.
Nakamura is at his best in a battle of speed and power. He can deliver a flurry of strikes in the blink of an eye and make the most powerful moves look effortless.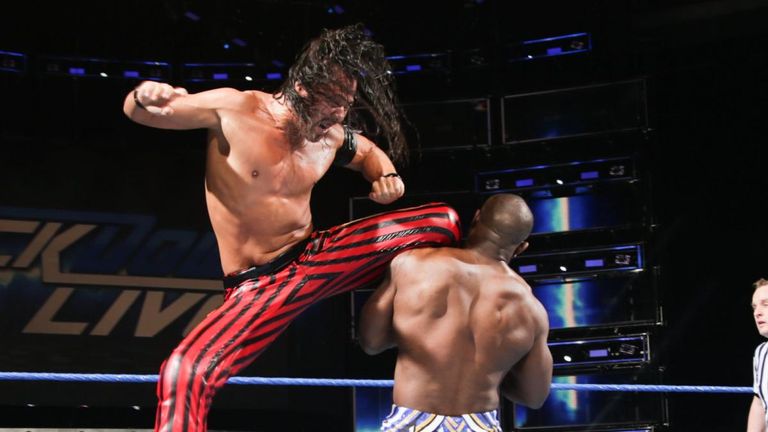 The King of Strong Style captivates audiences with his cocktail of orthodox and bizarre. He's one of the most unpredictable performers in the ring and is always one devastating Kinshasa kick away from a win, and on Sunday, perhaps the WWE Championship.
What one lacks, the other possesses and come Sunday night we'll see a contest between two of the most naturally gifted superstars in WWE.
It has all the makings of a WrestleMania classic and is a crucial contest in the battle between Raw and SmackDown. Get this one right and the blue brand makes a huge impact on the Grandest Stage of them All.
Who do you think will emerge victorious in the dream match between AJ Styles and Shinsuke Nakamura? Let us know using the comment facility below.
Get all the live action this weekend from the Premier League, Masters, F1 and IPL with the complete Sky Sports pack, just £20 a month.