WWE SmackDown: Superstar Shake-up continues with blue brand's picks
Last Updated: 17/04/18 11:44pm
After 19 members of the SmackDown roster were drafted to Raw on Monday night, the blue brand will get the chance to make some alterations of their own, live on Sky Sports Arena at 1am.
The only guaranteed trade from Raw to SmackDown to come out of Monday's first leg of the Superstar Shake-up is the move of The Miz from red to blue.
By contrast, the Tuesday night crew lost a huge chunk of their men's singles division, with competitors such as Bobby Roode, Baron Corbin and Dolph Ziggler making the switch.
They also lost a champion, with Jinder Mahal taking the United States belt to Raw, and then losing it to Jeff Hardy in an impromptu match scheduled by general manager Kurt Angle.
That must surely mean that either Hardy or Intercontinental champion Seth Rollins, who has been mentioned as a potential opponent for AJ Styles, will be heading to SmackDown, to redress the championship balance.
Four members of the women's division made the change too, with the Riott Squad and Natalya swapping Tuesdays for Mondays, and so some replacements will need to be sent in their place.
Could this lead to a swift reunion with Paige for Mandy Rose and Sonya Deville? Or will we see Sasha Banks and Bayley join team blue and recreate the Four Horsewomen faction with Charlotte Flair and Becky Lynch?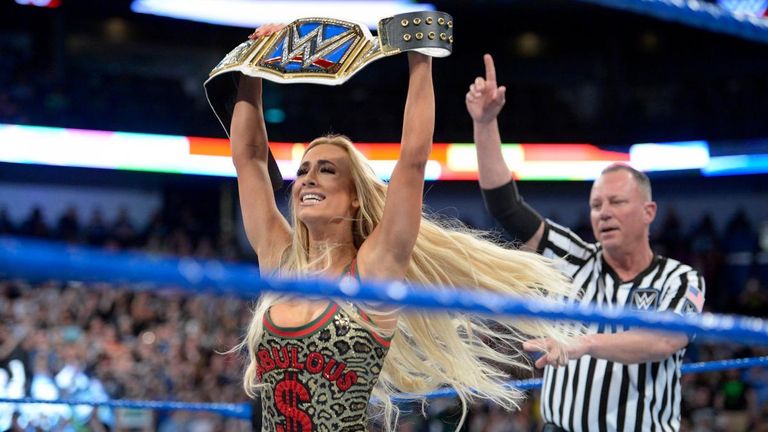 Carmella's title reign begins
Because of the 'smash and grab' nature of Carmella's title win over Charlotte Flair last week, the Princess of Staten Island was in no place to celebrate her successful Money In The Bank cash-in.
That is unlikely to be the case this week, with a grand celebration for winning her first major title surely in the pipeline.
The key questions, therefore, are whether Carmella will thank the Iconic Duo for the crucial role they played in helping her, and whether Flair will make any kind of response to her title loss.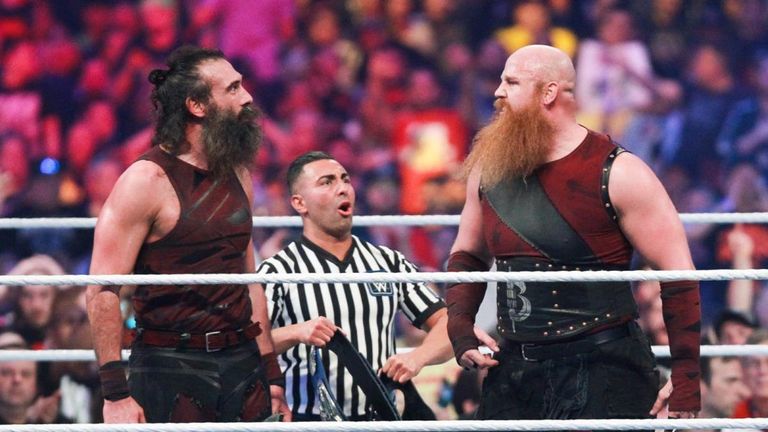 Will The Usos re-enter the title hunt?
SmackDown's tag team division went through the Shake-up with the loss of just The Ascension and Breezango to their red cousins, leaving The Usos with a clear path to the Bludgeon Brothers, who won the belts at WrestleMania.
Or does it?... There are always shocks in a Superstar Shake-up, and if the balance is to be redressed then two teams will need to be sent from Raw.
That could mean duos such as Luke Gallows and Karl Anderson or The Revival could head for Tuesday night duty, where they would almost certainly expect a crack at the gold.