David Allen hopes to stake claim for domestic clash with Ian Lewison
By Richard Damerell
Last Updated: 16/02/17 3:32pm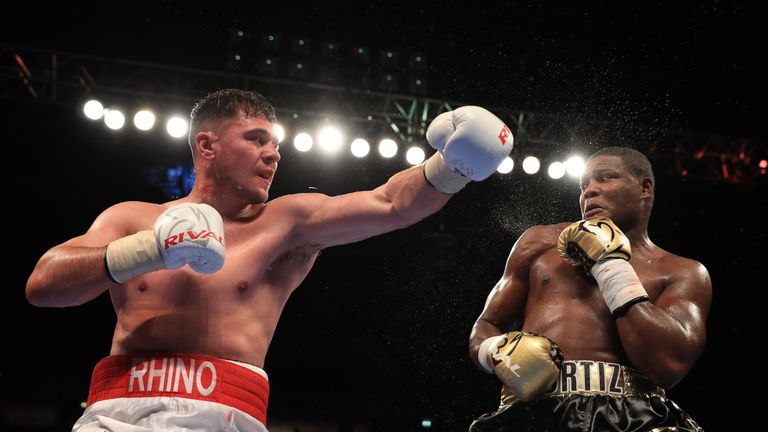 David Allen has called for a domestic clash with Ian Lewison after admitting that he and the Londoner have lost their reputation for being "fat and lazy".
The Doncaster heavyweight returns to action on the undercard of Gavin McDonnell's WBC super-bantamweight title fight against Rey Vargas in Hull, live on Sky Sports.
Allen has adopted a more disciplined approach after defeats again Dillian Whyte and Luis Ortiz last year and hopes victory over Lukasz Rusiewicz will stake his claim for a fight against Lewison.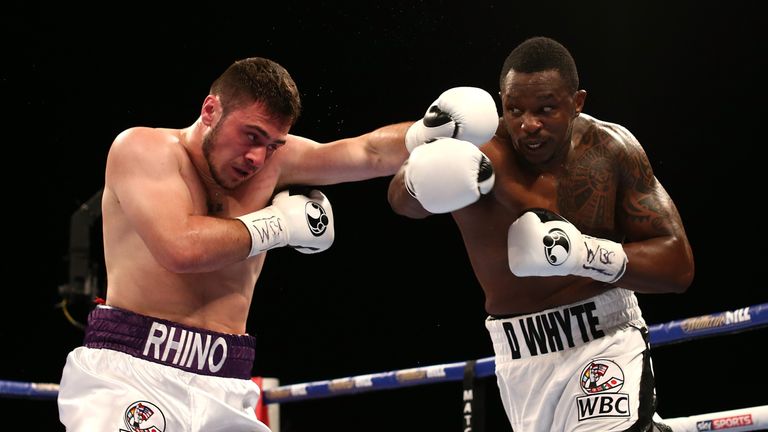 "I'm not sure what his last name is, I can't spell it," Allen told Sky Sports. "He's really tough, he's gone the distance with numerous champions at cruiserweight.
"I'm going to get the win, first and foremost. More than anything else, I need to impress Mr Hearn. It's going to be a stoppage and I'm going to look good doing it."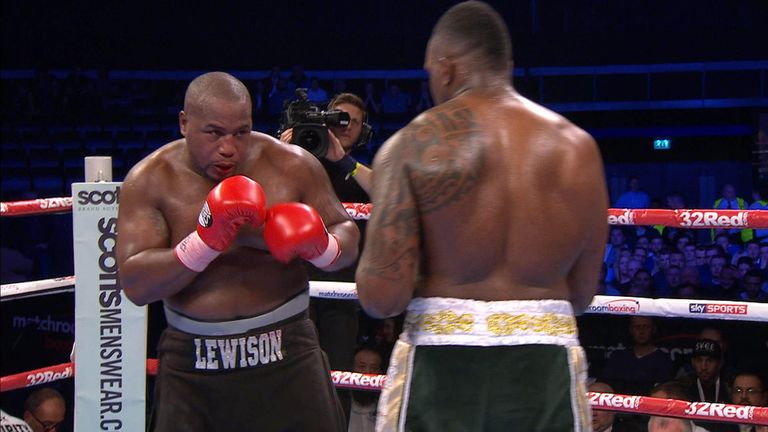 The 24-year-old stoked up his rivalry with Lewison on social media, but has genuine respect for his Brixton rival.
"I want the fight. I know Ian wants the fight, he told me to shut up last night on Twitter and just get it made," said Allen. "It definitely can get made.
He's had the same problem as me. He's just been fat and lazy. I see a lot of myself in Ian Lewison.
David Allen
"If I win in Hull, I think I'm pencilled in to fight in March as well, so two wins and I'm not interested in anyone else but Ian Lewison. He's the main man at domestic level.
"I think he's good. He's had the same problem as me. He's just been fat and lazy. I see a lot of myself in Ian Lewison.
"He looks like he's getting himself together and I'm getting myself together."
Sam Sexton has been ordered to fight Gary Cornish for the vacant British title and Allen admits the Lonsdale belt remains his long-term aim.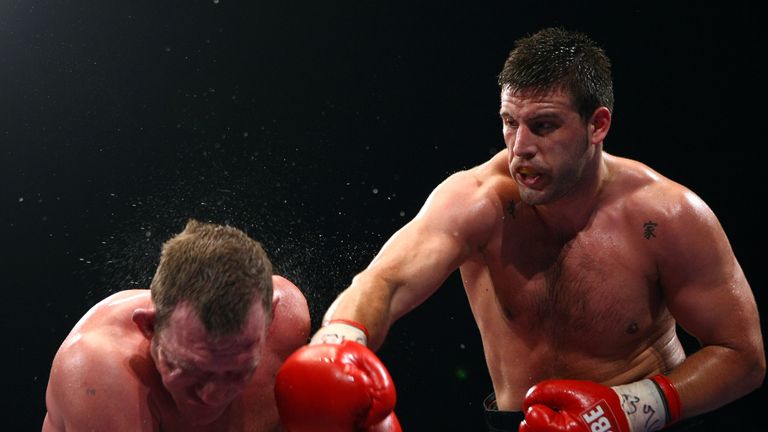 Asked about Sexton-Cornish, he said: "I think it's poor to be honest. The number two heavyweights in Britain, below the top fighters, at domestic level are me and Ian Lewison.
"Good luck to Gary, he's a nice fellow. I don't know Sam, but good luck to them. It would be nice for them to win a British title, but I will be there to take it off them in a couple of months. I hope the winner enjoys their moment."