Deontay Wilder wants unification bout with Tyson Fury in London
By Ben Reynolds
Last Updated: 08/01/16 10:03am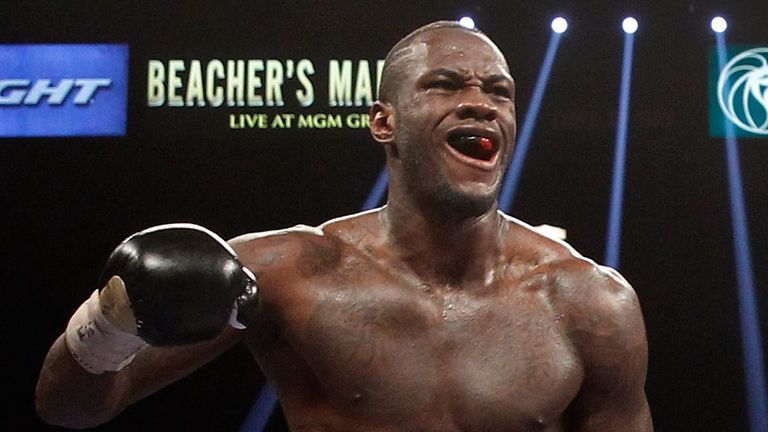 WBC heavyweight champion Deontay Wilder is desperate to fight the winner of the upcoming rematch between Tyson Fury and Wladimir Klitschko and says he will come to London to take on the British fighter.
Wilder (35-0-KO34), whose latest world heavyweight title defence against Poland's Artur Szpilka will be shown live on Sky Sports on January 16, believes a bout with Fury is more likely because he says Klitschko is unwilling to fight him.
And while he sees similarities between himself and Fury, Wilder has no concerns about going into a unification fight with the WBA Super and WBO heavyweight champion if he beats the Ukrainian again.
"I think Tyson [is more likely to fight me], even though he talks a lot I think he'll fight. I'll go to London for that. I'll go to his territory for that one. It's not going to go to the judges," he said in an interview with Showtime.
Before that, Wilder must beat Szpilka (20-1-15KO) at the Barclays Center in Brooklyn, New York, but he said he could have faced Fury last year, only for the Briton to opt for the mandatory Klitschko fight.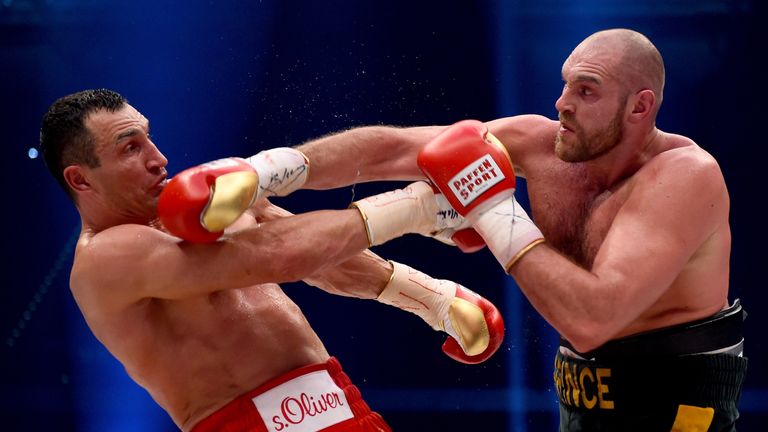 "He's just a tall guy," Wilder said of Fury. "He don't have no power. He likes to act a fool in the ring, which I like to as well. 
"He likes to have fun. I like to have fun in the ring, but I knock them out. I can be a tennis player, a golf player and even a soccer player. When it comes down to getting into that ring on the night of that fight, all that goes out of the window on what kind of player I am. 
"I'm the heavyweight champion of the world. I offered him to fight me. I offered him to be the first guy that I defended my title against. Maybe they forget about that. They wasn't ready. They didn't want that fight. They wanted Klitschko."