Anthony Joshua vows to knock out undefeated IBF heavyweight champion Charles Martin
AJ targets David Haye as a potential future opponent
By Rory O'Callaghan
Last Updated: 16/03/16 3:07pm
Anthony Joshua says he will 'light up' undefeated IBF heavyweight world champion Charles Martin, when the two face each other on April 9.
Joshua (15-0-KO15) challenges Martin (23-0-1-KO21) for the IBF heavyweight belt in what will be the British boxer's first shot at a title fight.
The bout at the O2 Arena, which will be shown live on Sky Sports Box Office, is Martin's first title defence since defeating Ukranian fighter Vyacheslav Glazkov in January.
Both Joshua, 26, and Martin, 29, hold undefeated records although the American has had nine more bouts at professional level.
Joshua admits that his first world title shot had come sooner than expected but remained confident of his chances of lifting the belt.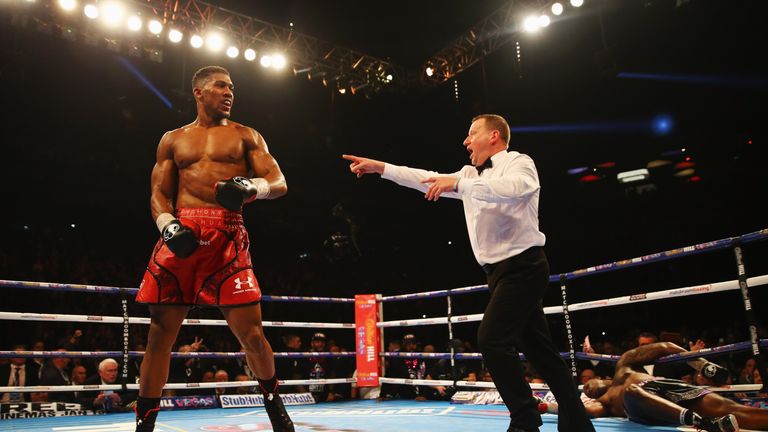 "It's so soon but when the opportunity has presented itself it was something we looked at seriously, as Charles Martin called me out," said Joshua.
"When I go out to fight I go out to fight, I go out to knock people out and that's the same with all my opponents, that's why they've always been entertaining.
"That's why I think 15 fights in this opportunity has presented itself, because of the style and the way I come to fight."
Joshua's world title credentials were questioned by some following an uncharacteristically scrappy start against fellow Briton Dillian Whyte in December.
However, Joshua insists that his performance against Whyte was affected by a personal grudge and warned Martin that he would be back to his best for the fight.
"Martin is a completely different style of boxer but with Dillian I took it to a place it didn't need to go but I showed that I can fight his fight and still come out on top," said Joshua.
"[Whyte] was a bit more personal. That was a fight that could have come at any stage and it would have been the same fight whether it had been 50 fights into my career or 100 fights with tons of experience.
"Up until that last fight everything was going smoothly, I wouldn't say it was easy but I was handling business. That's the same attitude I'm going to take into this fight coming up.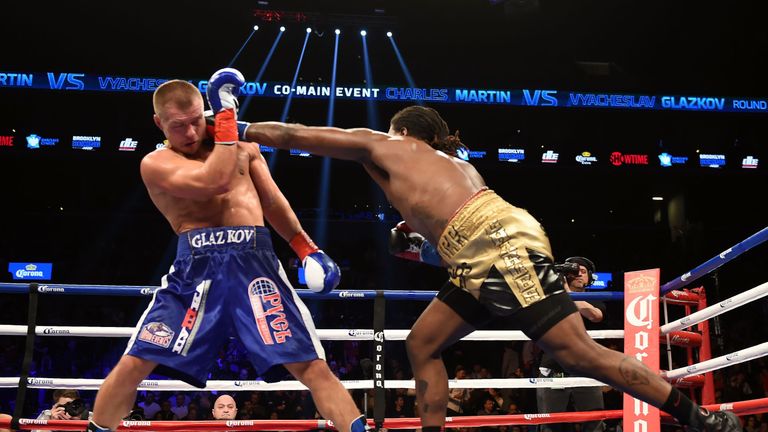 "That fight was different - we had a feud since 2009, I've put that to bed and now I continue the journey I was on before Dillian got in the way."
Joshua has knocked out all 15 of his opponents since turning pro but faces an equally powerful fighter in Martin, who has stopped 21 of his 24 opponents.
"His record proves that [he's powerful] but he's up against something he's never been in the ring against," said Joshua.
"I say it'll be routine if I handle my business and that's how he's approaching the fight. When you have two athletes like that who come together, it's going to be explosive.
He's up against something he's never been in the ring against
Anthony Joshua
"People worry about him being a southpaw but that doesn't give you an extra arm or extra leg. It's the same ring, the same ref and I've got the same objective and that's to beat him.
"We come out and go to war as heavyweights; I think the fans have missed that," added Joshua.
"I'm going to keep it simple, get my boxing skills on but once I catch him and hurt him, I'm going to light him up and give him the best punch he's ever seen."
A number of follow-up fights have already been proposed for Joshua, should he defeat Martin in London.
Current WBA and WBO champion Tyson Fury, WBC champion Deontay Wilder and former WBA champion David Haye are amongst the high profile names mentioned.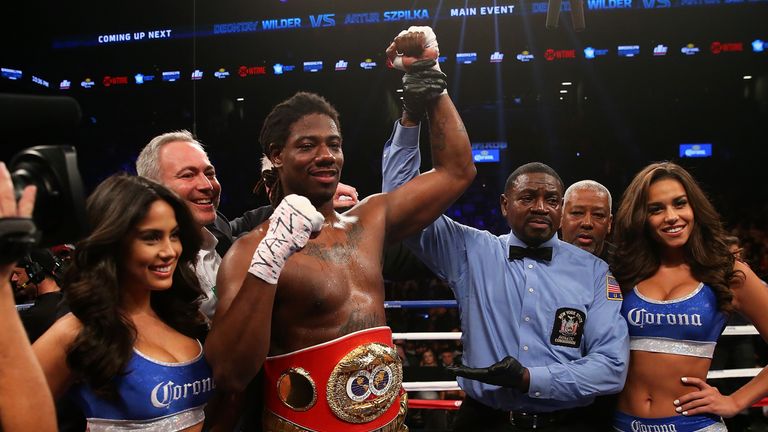 Joshua insists that his focus remains solely on Martin but says he would welcome a fight against all three in the future.
"The names that you've mentioned have always popped up but I have to look at Martin and not past him just yet because it's a tough fight," Joshua said.
"These are fighters we've been looking at, but we'll do it in our own time. If people are interested, we're not hard to work with - we get fights done.
"I don't know who the toughest would be but I would like to fight David Haye."