Young stars shine as York Hall stages another memorable night
By Isaac Robinson
Last Updated: 30/09/16 11:52am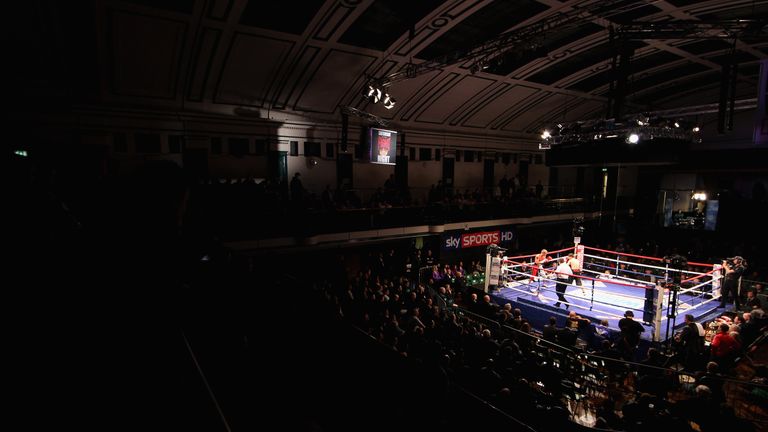 The venue is not spacious and the lights not particularly bright, yet York Hall remains the headquarters of British boxing.
What a place. It's 87 years since it began staging bouts.
While big-time boxing continues to spread its tentacles into the consciousness of the masses - due in no small part to Anthony Joshua's transition from a hero of the London 2012 Olympics to a professional world champion - the small hall nights provide a unique form of entertainment.
Joshua is the face of the sport in this country and with another 10 British world champions bathing in glory alongside him, there is a thickening sheen of glamour in most places you look.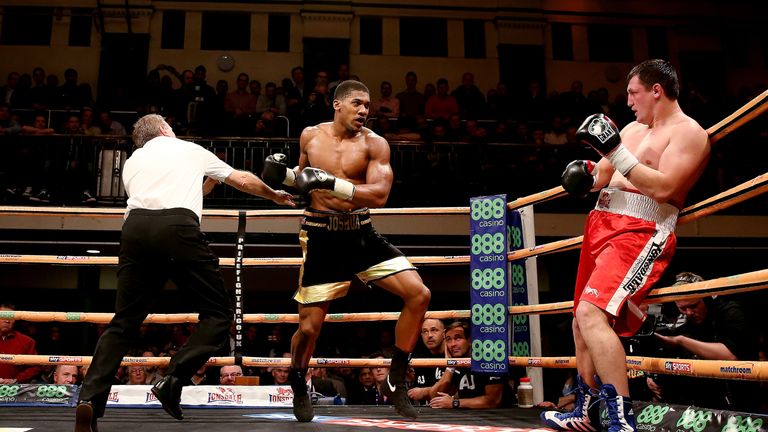 It is less show business and still relatively spit-and-sawdust down at York Hall, though, and it is somewhere the vast majority of UK prospects pass through almost as a rite of passage.
Joshua fought his third professional bout there in November 2013; a two-round destruction of Hrvoje Kisicek. The great Larry Holmes was ringside that night.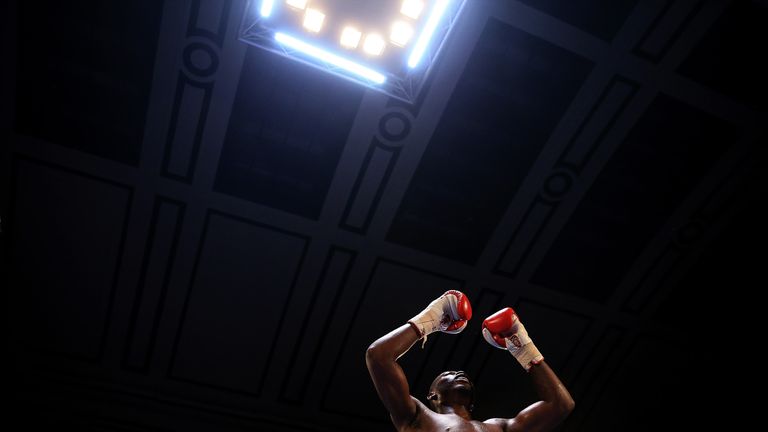 The O2, where Joshua has skipped merrily up the world title mountain over the course of his past five fights, has its impressive scale and purpose-built tiered seating for around 15,000.
York Hall strikes you as a particularly grand school assembly hall and holds only 1,200.
Noise reverberates around The O2 in waves, whereas at York Hall the punters are all pretty much bellowing right in your ear. That certainly sounded the case on the raucous Thursday night that saw Isaac Chamberlain lift the Southern Area title after a dramatic clash with Wadi Camacho.
Several up-and-comers had already strutted their stuff and each had their own choir of supporters determined to make themselves heard over their counterparts. Needless to say, not all of the language would be appropriate at choir practice and gaggles of girls shrieking very technical instructions provided further audio entertainment.
There is often one voice that can be heard above all others. While Watford featherweight Reece Bellotti was in the process of recording a fourth straight stoppage in the famous old venue, one man's thunderous advice cut through time and again... "YOUR rhythm Reece"... "Stay on him, Reece!" It may well have been Bomber's father.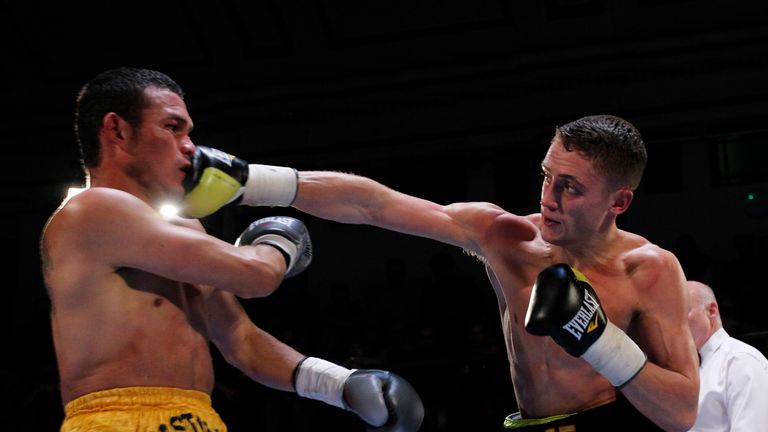 For the headline act, Chamberlain brought a rowdier mob. Camacho had his people in the building too but east of the ring was a group of the challenger's fans fully enjoying their night away from Brixton.
Waving a Democratic Republic of Congo flag, they struck up enthusiastic chants of "Isaac, bomaye!" whenever their man landed. These were accompanied by frenzied banging on the wooden walls of the venue. Sturdy wooden walls, luckily; the architects must have seen this coming.
It was a night that also saw Felix Cash, Ted Cheeseman, Jake Ball and Craig 'Spider' Richards extend their unbeaten records in front of friends, family and an increasing band of fans. World champions past and future looked on. Conor Benn, Ohara Davies and Anthony Yarde were there to support peers.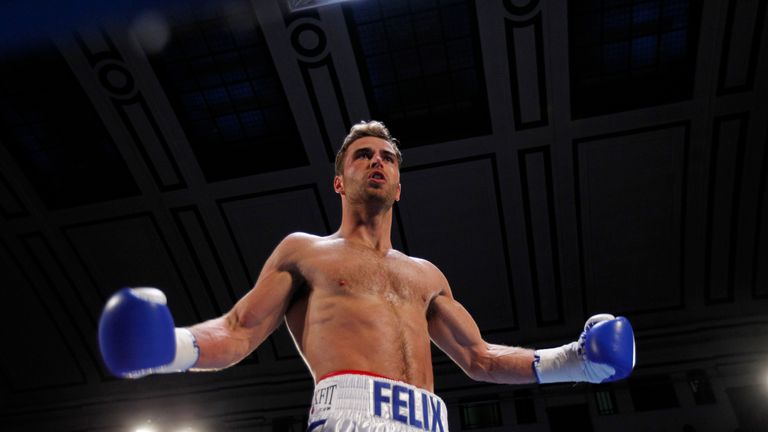 The recent boom and bloom of British boxing has brought with it millions of new fans and investment, making massive the capitalist machines of fighters, promoters and broadcasters. Sometimes, though, it can be just as intriguing to go to York Hall and see fighters stand relatively unknown.
They may be at the foot of the mountain, but they are at the headquarters of boxing.
Watch every minute of the Ryder Cup, plus Premier League football and the Malaysia Grand Prix on Sky Sports. Upgrade now and enjoy three months at half price!