Sergey Kovalev fight will secure my place in boxing history, says Andre Ward
By Mark Crellin
Last Updated: 18/10/16 8:49pm
Andre Ward says fighting and defeating the likes of Sergey Kovalev is the best way to secure his place in boxing history.
And Ward thinks the winner of next month's blockbuster showdown (November 19, live on Sky Sports) should be considered the top pound-for-pound fighter on the planet.
In 30 unbeaten fights, Ward has defeated some of the biggest names in boxing, but may be facing his stiffest test yet when he challenges Kovalev for his WBA, IBF and WBO light heavyweight titles in Nevada next month.
The fearsome Russian is also unbeaten (one draw) but Ward says there is no mileage in looking to duck the biggest challenges in the sport.
Ward told Sky Sports News HQ: "There are times and places for tune-ups and stay-busy fights.
"I don't necessarily think fighters should fight killers every time but, at some point in time, fighters should be fighting the best in their division, period.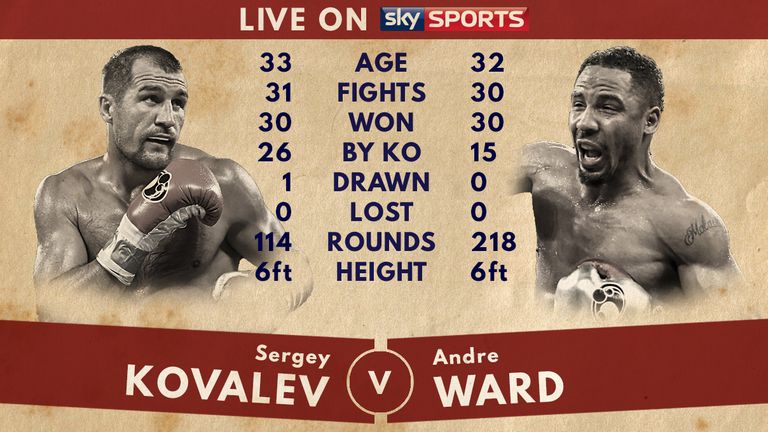 "It has always been like that and it should always be like that. That is what keeps our sport alive and well.
"My legacy is really important to me. I feel this [fight] is the best way to secure my position in boxing history and hopefully the Hall of Fame one day - to fight the best and beat the best."
Asked how he expected to cope with Kovalev's formidable arsenal, Ward added: "How is he going to deal with me? It is a two-way street here.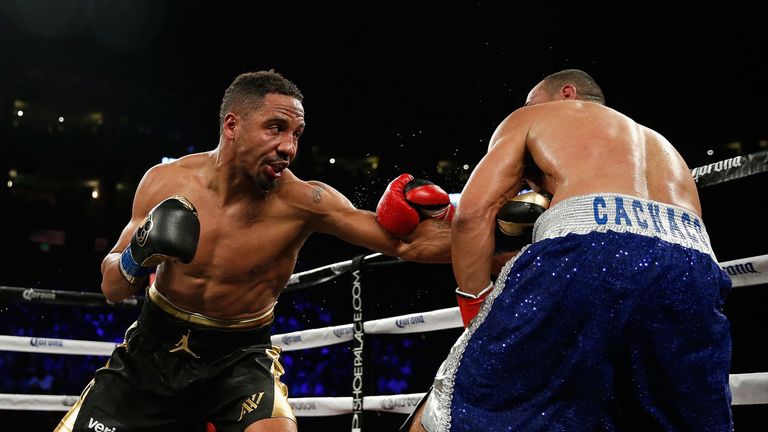 "We respect what he brings to the table, but he is going to have to be everything that he says that he is, because I am going to be ready and I am going to be prepared.
"I am not enamoured with him. Once a fighter becomes enamoured with another, to the point where they can't perform and compete, you have got problems."
Asked where the winner would stand with regard to the pound-for-pound rankings, Ward added: "In my opinion, they have to be somewhere near the top.
"But there have been times in my career when I maybe thought I should have been at the top, but I don't have a vote in the matter.
"I can't worry about that, I have to do my job and go out there and put on the best possible performance that I can, get my hand raised, and get those light heavyweight titles."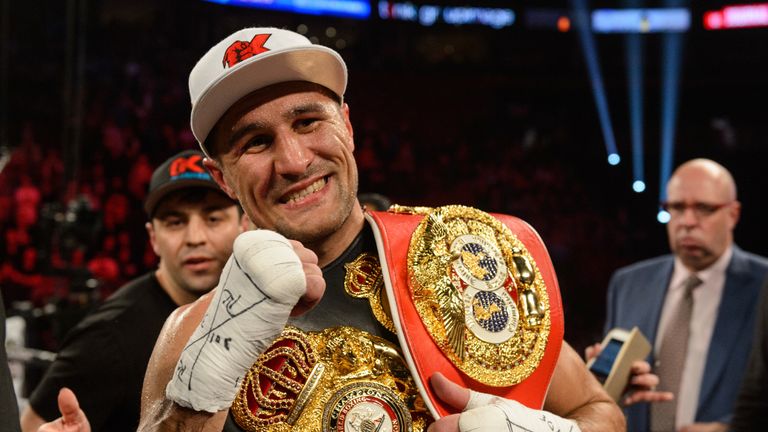 If he defeats Kovalev, Ward says his next step will not be dropping back to middleweight to face another superb fighter in the shape of Gennady Golovkin.
"I think that fight has sailed, that fight is never going to happen," said Ward. "Once you go up in weight, I will never go down, you just don't do it.
"He had his opportunity to fight me. An offer was made, his side has gone on to say a lot of things that were not true.
"I am not interested in refuting those things, he had his opportunity and did not want to fight, so I have moved on."
You can watch Chelsea v Man Utd, plus England's tour of Bangladesh and the US Grand Prix on Sky Sports. Upgrade now and enjoy six months at half price!