Floyd Mayweather tells 'backseat drivers' he is retired and happy
By Stephen Turner
Last Updated: 06/12/16 1:11pm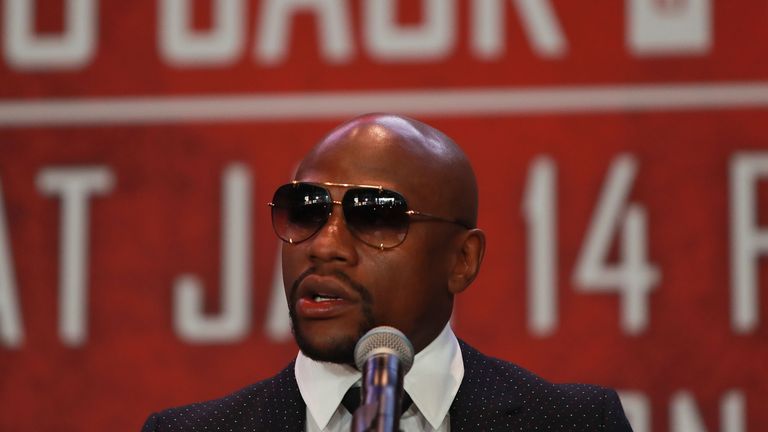 Floyd Mayweather has ridiculed the "backseat drivers" predicting his return to the ring, again insisting he is happily retired.
'Money' quit in September 2015 with a 49-0 record having won world titles in five weight classes and commanded purses of up to $100m during a 19-year professional career.
Rumours of a rematch with Manny Pacquiao were shot down by Mayweather this month, while UFC superstar Conor McGregor continues to call out the American despite failing to agree terms for a fight.
Now Mayweather has responded to the speculation in typically brash fashion, posting a picture of the $100m cheque he earned by taking on and beating Pacquiao last year.
A message written alongside read: "Gotta love these backseat drivers so worried about another man's legacy instead of trying to write their own. Ultimately, I will always have the last laugh.
"This is just one of my many checks, a cool $100,000,000.00 that I still have every dime of. Y'all still have to work however, I'm happily retired. At the end of the day, it's them Benjamin Franklins that matter to me, so the joke's on you.
"I've made smart investments, sorry for those who thought that I couldn't read, write, or count. Y'all call them watches, I call them time pieces. Y'all call them boats, I call them yachts. Y'all call them houses, I call them mansions. Y'all charter jets and we own jets."
Upgrade to Sky Sports now and get 12 months half price. Hurry, offer ends December 4!