DeGale vs Jack: The two champions have plotted a similar path to their unification clash
By Tim Hobbs
Last Updated: 15/01/17 7:58am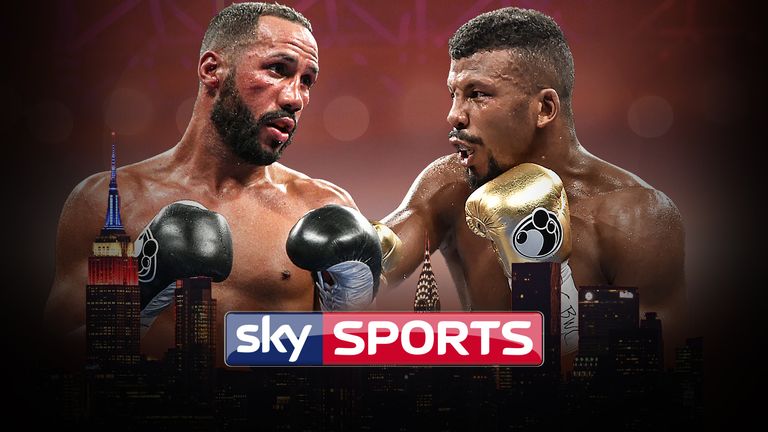 James DeGale and Badou Jack go to face-to-face in a huge unification fight this weekend but they've never been far apart.
From the Olympics, to four common foes, to brotherly love, we take a look at the same footsteps the super-middleweight stars have trodden...
Olympics
The pinnacle of amateur boxing saw both fighters make an impact at the 2008 Beijing Games - one making history outside the ring, and the other winning the ultimate prize.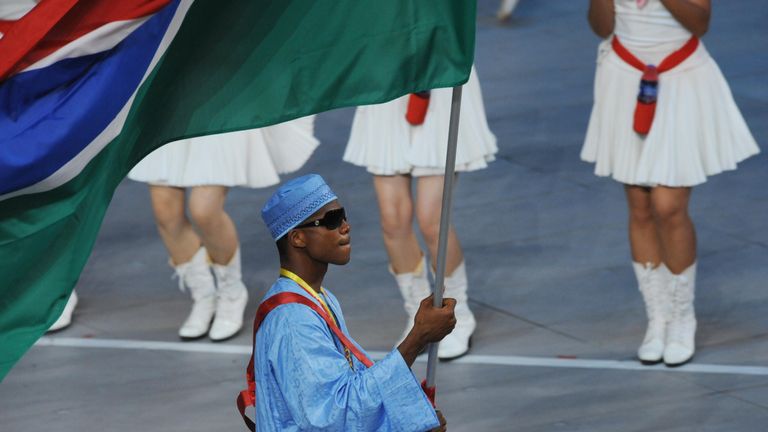 Jack had represented Sweden in a decent career but when the Olympics came around, he switched to Gambia, the country where his father is from. Carrying the flag into the opening ceremony was the highlight, though, as he went out of the middleweight competition, losing to Vijender Singh in the first round.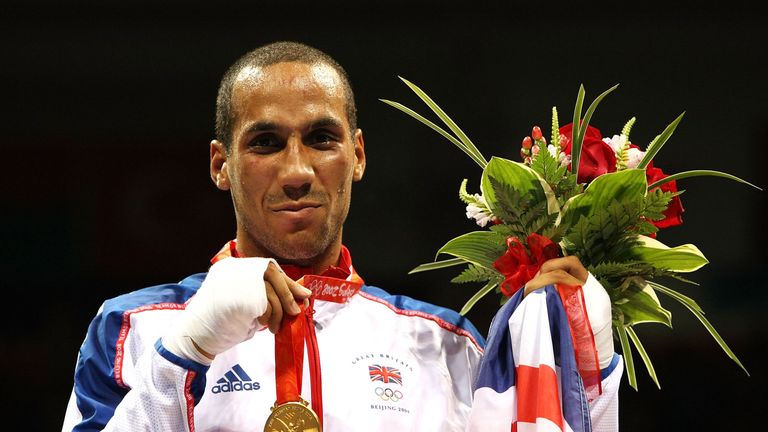 DeGale's success came in the shape of the ultimate achievement, becoming the first British boxer for 40 years to strike gold at middleweight. He breezed through the first three rounds, then beat Darren Sutherland, and in the final, edged out a Cuban ace, Emilio Correa 16-14. The dream was on.
George Groves
There is only one place to start when it comes to common opponents, especially with George Groves still playing a leading role in the top-level 168lbs soap opera.
It may have been five years ago but the long-standing rivalry between DeGale and the 'Saint' still stays with us. A majority decision going Groves' way merely fuelled a fire that started with his original win in the amatuers and, at 2-0 down, DeGale still wants a third fight with his foe.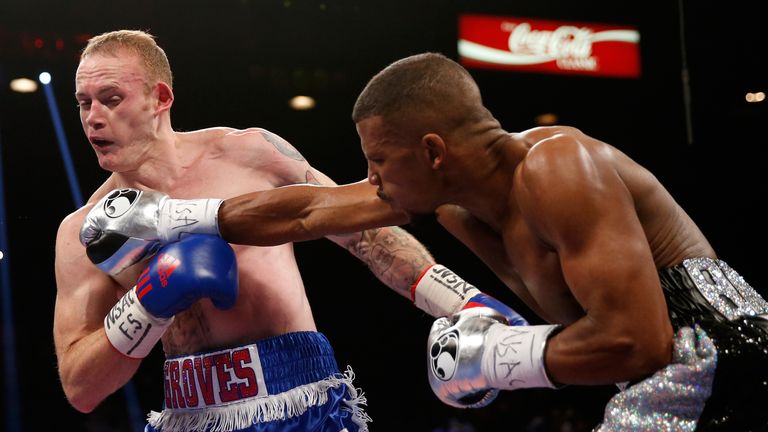 DeGale's loss was followed by Jack's win four years later and, although the fights were literally miles apart, the similarities were there. Jack won via split decision with a second-round knockdown seeing him home, leaving Groves fuming at the judges and calling for an instant rematch on the night Floyd Mayweather boxed for the final time.
Marco Antonio Periban
The Mexican has done nothing to put himself on the boxing map, but he is one of DeGale and Jack's four common foes.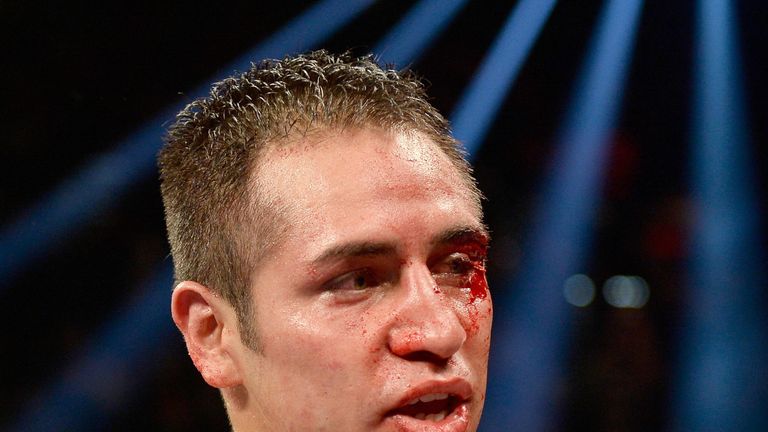 Jack beat DeGale to the punch when it came to Periban but again, not in the ring. Jack had won all his 15 pro fights but when he met Periban at the MGM Grand Ballroom, he did not waltz to a sweet 16th. A 10-rounder that was scored 95-95, 94-96, 95-95 ended in a majority draw.
DeGale had already lost, of course, but he became the first man to stop the Mexican inside the distance. Back then the IBF super-middleweight champion was a certain Carl Froch and as the mandatory challenger, 'Chunky' left him with plenty to chew on. 
Lucian Bute
The Canadian-based fighter is the only one to tackle both DeGale and Jack back-to-back and, having held the IBF title for four years, he remains the toughest previous test for both men until they meet each other.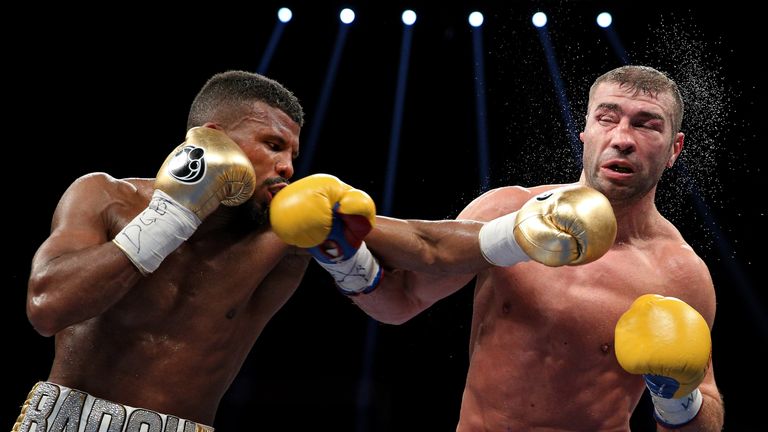 Jack fought Bute most recently. A tough, gruelling battle with little to choose between them ended in a stalemate but perhaps Benoit Roussel, who scored it 117-111 in Jack's favour, got it right. Bute, of course, failed a post-fight drugs test.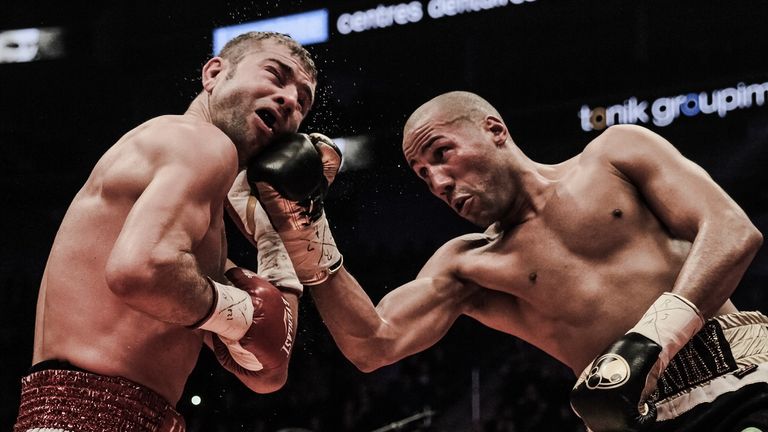 It was never going to be easy for DeGale either, at least for the right reasons. A first defence of DeGale's IBF title on the challenger's home soil was one thing, but against a Canadian who had won all nine world title fights in Quebec made it even tougher. 'Chunky' showed his speed and class at times and, even if Bute came on strong towards the end, the champion came through to strengthen his standing across the pond.
Rogelio Medina
'Porky' lost to both but played a huge part in finally bringing the unification fight together.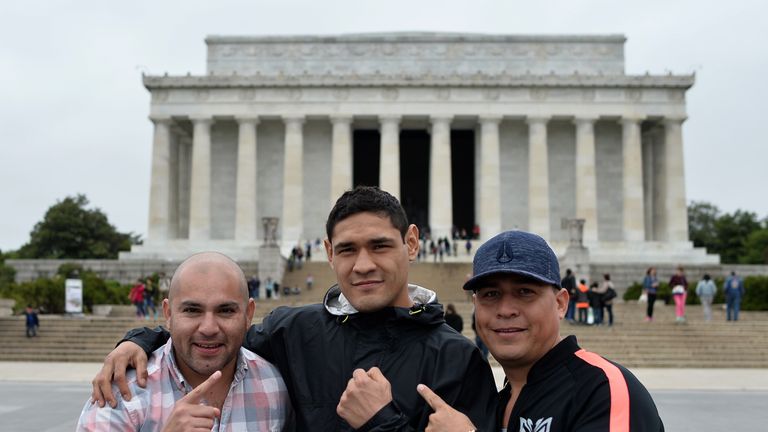 Jack is not one to look back and use past fights in his psychological battles, even if his performance against the Mexican was the better of the two. It took him six rounds to stop Medina and, even if his next fight was his solitary defeat after a flash first-round KO at the hands of Derek Edwards, Jack had crackled against 'Porky'.
DeGale, on the other hand, was left with plenty to consider. On the same Washington card when Jack took on Bute, DeGale will admit himself that it was far from a capital gain. 'Chunky' took it easy, knowing the decision was going his way - if there is a positive from his perspective, he believes the "rubbish" performance finally convinced Jack to fight him.
Dirrell brothers
Brothers in boxing are not that unusual but Andre and Anthony's separate roles in bringing together this weekend's unification fight is surely unique.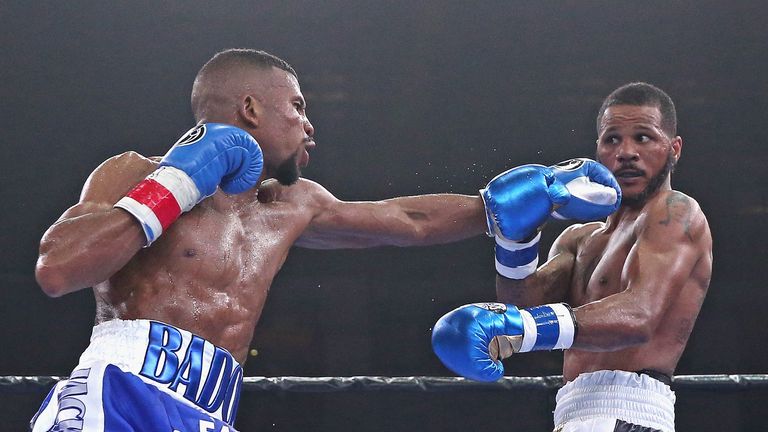 Anthony is the younger of the two and was the first of them to win a world title - and of course, lose it. Jack was his first defence and although it went to a majority decision, it was scored Jack's way - for the first time in over 50 years since Ingemar Johansson was ruling the heavyweight scene, Sweden had a world champion.
Andre's part in this weekend's historic night came just 32 days later when DeGale went out to Boston to challenge him for the vacant IBF strap. Dirrell was down twice in the second round and it seemed plain sailing for 'Chunky' but they went the distance and, all of a sudden, it needed the scorecards to secure a result for British boxing folklore.
DeGale is the first British boxer to win Olympic gold then a professional world title, while Jack is Sweden's first world title holder for over 50 years. The Dirrells helped them both on their way...
Watch James DeGale v Badou Jack in a unification fight from the Barclays Center, New York, live on Sky Sports 1, 2am, Sunday, January 15.